SanDisk SSD Issues Caused by Major Hardware Weaknesses: Report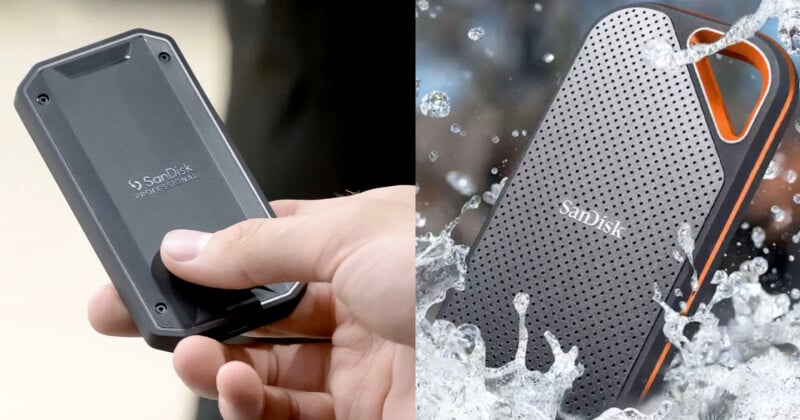 An Austria-based data recovery expert asserts that the issues that currently plague SanDisk portable SSD products are caused by "construction weakness," which includes the solder material used and improperly sized components.
SanDisk portable SSDs have been plagued by reliability issues to such a degree that PetaPixel can no longer recommend them and is not alone. The drives exhibit multiple problems ranging from data loss to outright failure. Why this has been happening has not been clear, although one of the only public statements SanDisk has made about the issues came in the form of a firmware update where it claimed the issues were addressed.
"We have identified a firmware issue that can cause SanDisk Extreme Portable SSD V2, SanDisk Extreme Pro Portable SSD V2, and WD My Passport SSD products to unexpectedly disconnect from a computer," SanDisk writes on its website.
"To address and resolve this issue, we have developed a firmware updater tool that allows the needed firmware to be installed, enabling your continued use of the SSD on your Windows and/or macOS device."
SanDisk has not responded to PetaPixel's repeated requests for comment but given the above is the last public communication about its SSD issues, the company likely considers the matter closed — at least outside of its pending lawsuits.
However, in a report by Futurezone, data recovery specialist Attingo says that it has been asked to service a large number of SanDisk-branded SSDs over the last several months and as a result, it has noticed some glaring issues with the products at the hardware level that cannot be resolved with a firmware update.
"We have at least one person every week who brings an external SanDisk hard drive to us because it no longer works," Attingo, which has been working in data recovery for the past 25 years, tells Futurezone. "There are a noticeable number of errors."
The data recovery specialist points to two specific problems that it believes are likely causing the issues.
"It's definitely a hardware problem. It is a design and construction weakness. The entire soldering process of the SSD is a problem. The soldering material used, i.e. the solder, creates bubbles and therefore breaks more easily," Attingo's managing director Markus Häfele tells Futurezone.
"In addition, the components used are far too large for the layout intended on the board… As a result, the components are a little higher than the board and the contact with the intended pads is weaker. All it takes is a little something for solder joints to suddenly break."
Häfele says that there are multiple reasons that the solder might bubble and weaken like he has seen, although the easiest explanation is that it's poor quality or the conditions of the factory where it is applied are not suitable for working with electronics (too high of humidity, for example, could cause this). It could also be a combination of these factors.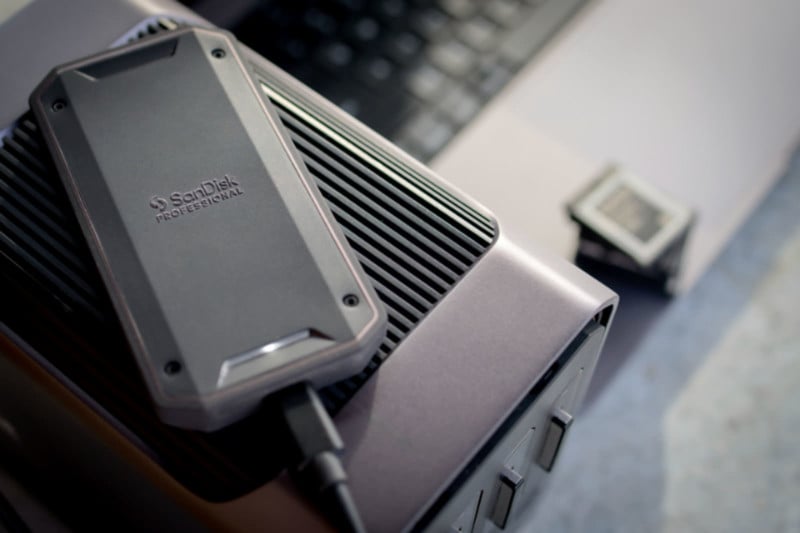 According to Attingo's Häfele, the only suitable solution to this problem would be a recall of all affected SanDisk drives as the problem cannot be fixed with a remote solution like a firmware update.
Photos of the weak solder and oversized components can be found in Futurezone's report.
Häfele says that SanDisk, and its parent company Western Digital, may have already noticed the solder issue as Attingo has received some newer versions of the SSDs that had an epoxy resin applied to the components in addition to solder. However, the components are still too large and, obviously, they still aren't reliable as they have been brought to Attingo for data recovery.
SanDisk did not respond to a request for comment and has never publicly responded to any inquiries related to compensation for lost data due to faulty products.