Luminar Neo's GenSwap Tool Brings Generative AI to the Photo Editing App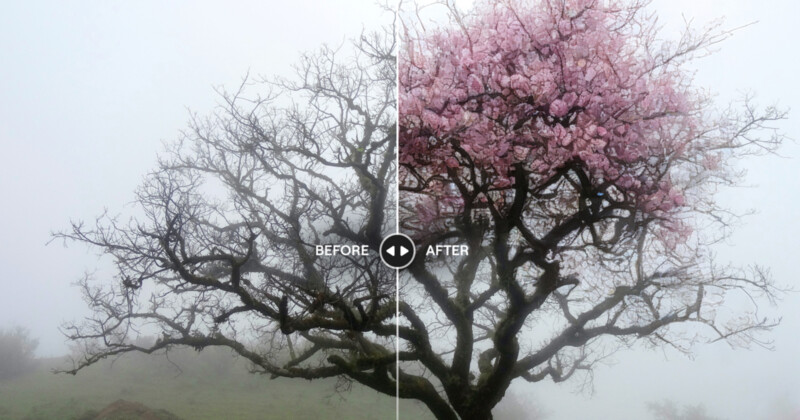 Skylum has announced GenSwap AI, the latest tool in its list of Generative AI tools designed for Luminar Neo that allow users to enhance their images by adding new elements to their images in just a few clicks.
According to the company, GenSwap will allow photographers to change image compositions by replacing or swapping objects and elements in a photo, seamlessly adding impressive new details generated by artificial intelligence according to text prompts. For example, users can describe and add things like animals and trees and change objects like clothing or jewelry.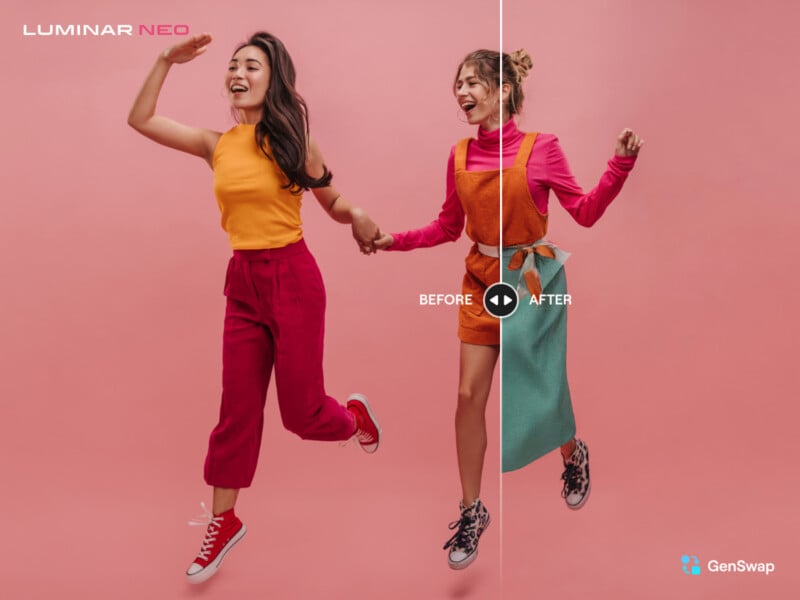 The company says its goal is to incorporate AI-assistive editing tools into its app and making AI become second nature during photo editing, potentially saving photographers countless hours spent in front of their computers. Skylum wants its AI tools to serve photographers without replacing them.
When using the GenSwap tool, users simply paint over the object/area they want to swap out and then type in what they want it replaced with using the prompt on the bottom of the app.
"Our team at Skylum is proud to shepherd in a new era of AI photo editing that leverages our best-in-class technology to inspire and enable our community to bring their creative ideas to life," said Ivan Kutanin, CEO of Skylum. "As we continue to expand our suite of tools, we're excited to incorporate generative AI into our software. The new AI features provide photographers with the latest technology to produce visual storytelling beyond their imagination, but not as a substitute to replace their real-life experiences for such an essential art form."
The platform upgrades and new generative AI tools will be available to monthly, annual, and two-year Pro, Explore, and Ultimate plan subscribers. Special prices for new users range from $15 to $599.
Further, existing Luminar Neo lifetime license owners can switch to the Pro annual subscription for $69 for the first year or make a one-time purchase of the 2023/24 Creative Journey Pass for $69. The pass allows access to generative technologies and other new Luminar Neo features announced and released through August 16, 2024, extensions included.
GenSwap will be available in Luminar Neo on November 16th, 2023 and can be downloaded on the Microsoft Store, The Apple macOS App Store as well as the official company website. Complete details concerning Skylum Luminar Neo pricing and subscription plans are available on Skylum's website.
---
Image credits: GenSwap Photographs by Skylum