Oppo and Hasselblad Will Co-Develop a New 'HyperTone' Camera System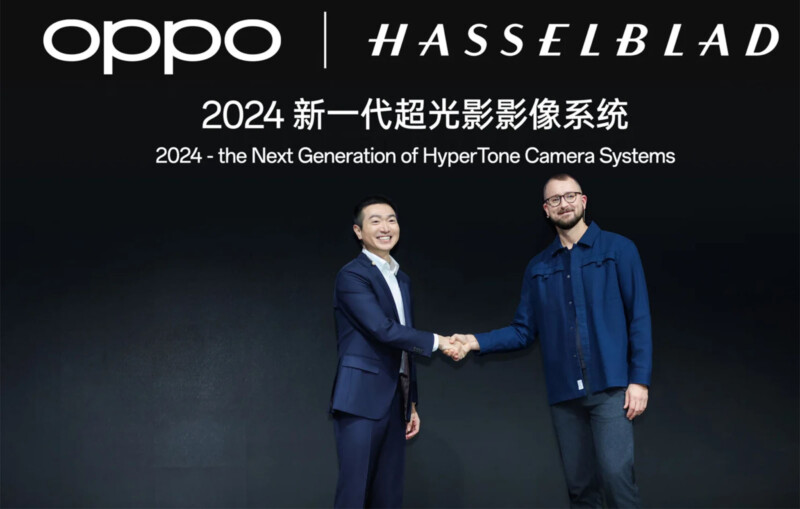 Oppo and Hasselblad, partners since 2022, will co-develop what they call the "next-generation of HyperTone camera systems" that, when complete, will "usher in a new era in computational photography."
Announced at Paris Photo 2023, an annual international fine art photography fair, the two companies will work together to co-develop the system and will debut it in an upcoming Find series flagship smartphone.
"By combining classic imaging aesthetics with mobile technology, Oppo and Hasselblad have developed an aesthetic system that is tailored for mobile imaging. In 2024, the two companies will launch the next generation HyperTone Camera Systems and Hasselblad camera experience that promise to continue to set new industry standards," Oppo Imaging Director Oliver Zhang says.
The two companies are entering the second of their three-year partnership and are positioning the HyperTone camera as their main goal heading into 2024.
"We are very pleased to see Oppo's latest advancements in mobile imaging, which allow people to use their smartphone to bring their creativity to life through photography," Bronius Rudnickas, Hasselblad Global Marketing Manager, says.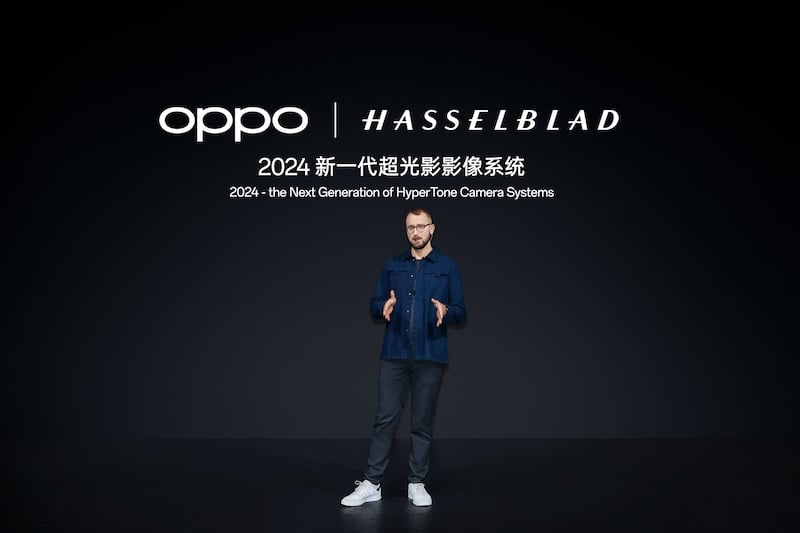 "Our continued collaboration to build the next-generation HyperTone Camera Systems is a huge project, that is not just a simple inheritance of style. Instead, it is a more organic and in-depth integration of the aesthetics and technology between both brands that will provide photography enthusiasts with enhanced image quality and stylized experiences, beyond what's achievable on typical mobile phones. I am looking forward to sharing the results of our collaboration with all the creators next year."
What is the HyperTone Camera?
The two companies say that the development of the HyperTone camera "follows aesthetics," which basically means that it is forging a path away from following industry traditions of working towards technical specifications. It's a curious way to describe the development of hardware, which is by its very nature technical, but the two companies are adamant about this particular description of at least their thought process.
The HyperTone Camera System is described as consisting of three parts: the HyperTone All Main Camera System, the HyperTone Image Engine, and the HyperTone ProXDR Display. These three pieces work in tandem to deliver what the two companies describe as "end-to-end system-level imaging."
The HyperTone All Main Camera System is described as an industry first and enables high image qualities for every focal length whether it's day or night.
Oppo and Hasselblad say the HyperTone Image Engine solves many issues in traditional computational photography and achieves fewer digital artifacts thanks to greater levels of computation.
"Extra HD Algorithm, for example, improves clarity by 30% while reducing noise by 60% by using AI RAW fusion. The new algorithm requires 400% more computing power, but it results in cleaner and clearer details after processing," the companies claim.
The last piece of the system is the display, and the two companies say the HyperTone ProXDR Display in an "industry-leading" technology that can precisely record the brightness of 12 million pixels and therefore "unlock" up to eight times more dynamic range on screen, which "restores the natural tone to make viewing photos much more realistic." Oppo says that it is also working to make its ProXDR technology compatible with the Ultra HDR standard, presumably so that the way photos appear on its devices will translate to other displays.
While Oppo and Hasselblad use a lot of words to describe the system, it's still not entirely clear how what they are doing will affect photography on mobile devices. Given the promise that the two brands will deliver this technology in the next-generation of Find flagship phones though, that is likely to change in the next year as Oppo approaches another smartphone release — it has been a while since the last one was released.
---
Image credits: Oppo