Samsung Details a New HDR Sensor That's Probably in the Pixel 8 Pro
Samsung has published the details of a new Isocell GNK image sensor that has its Dual Pixel Pro technology as well as new "advanced" HDR capabilities.
The 50-megapixel sensor is likely the successor to the Isocell GN1 and promises three main features: advanced autofocus capabilities, the promise of "vivid, lifelike images," and excellent low-light performance.
The autofocus promise is powered by the aforementioned Dual Pixel Pro technology which packs two photodiodes per pixel and therefore can compare the phase difference in both the top and bottom as well as the left and right directions. Samsung says this allows the sensor to quickly focus on objects in motion regardless of their place in the frame.
Dual Pixel Pro was first utilized in the Isocell GN2 way back in 2021 and the concept is very similar to Canon's Dual Pixel implementation on its sensors.
The promise of "vivid, lifelike images" comes thanks to what Samsung describes as staggered HDR technology that uses three different ISO modes to enhance HDR performance and produce photos with a dynamic range of up to 102dB.
"The single frame based Smart-ISO Pro also improves dynamic range while minimizing motion artifact, creating images with color depth as high as 14-bit," the company says.
The result is a sensor that promises higher dynamic range with less noise.
Speaking of less noise, the Isocell GNK promises great low-light performance. Similar to how Samsung approached low-light capture in the past, the GNK can combine four neighboring pixels into an even bigger 2.4μm pixel when it senses dim situations, which Samsung says allows it to achieve higher light sensitivity. Again, this isn't a new technology as it has been implemented on previous sensors like the Isocell HP3.
"Building on on-chip remosaic technology, ISOCELL GNK maximizes the benefit of Tetrapixel in bright lighting conditions to produce 50MP images with exceptional quality," Samsung says.
This sensor is also capable of 8K video capture at up to 30 frames per second with "minimal loss in the field of view." It can also shoot 1080p video at up to 240 frames per second.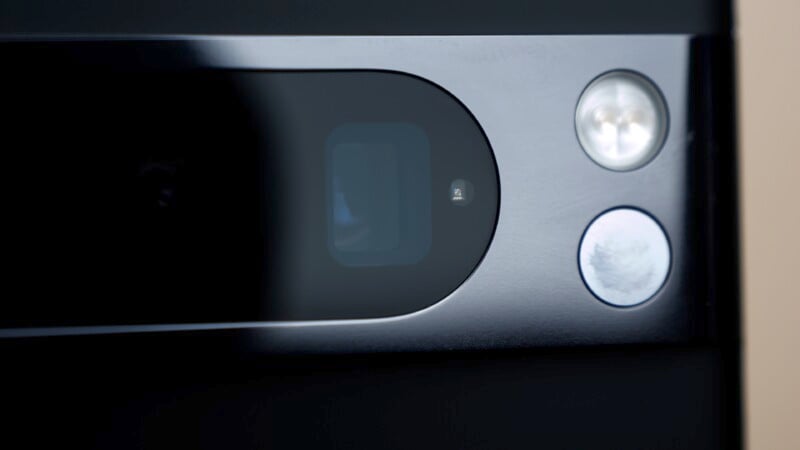 As 9to5Google notes, this sensor is very likely the one found in the new Google Pixel 8 Pro since the specifications on both match up quite neatly. Google was particularly tight-lipped with details on its sensors so at this point it's not possible to know for sure that it is using Samsung's new GNK. Still, it appears likely and if it is, the Pixel 8 Pro is a great example of what can be expected from it.