Xiaomi 13T Pro Review: Shooting for the Mid-Range Stars
Xiaomi launched the 13T Pro and 13T as a way to bring its Leica mobile photography partnership to mid-range and affordable phones. The results are strong evidence that brands can produce cost-effective cameras for those on tighter budgets.
Call it "trickle down" or something else, but the features and output consistently found in Xiaomi's flagship phones have finally found their way here, where Leica's presence makes a noticeable impact to add to the 13T lineup's fundamental value proposition.
Design and Build
I have focused this review on the 13T Pro, but the 13T can capture the same quality images because it has the same camera specs and software computation. Great news if you're on a tighter budget and don't want to compromise as much on image quality. I went over the differences between the two when they first launched, which are primarily based on processing power and a few other details.
Without rehashing too much of what I already covered, the 13T Pro is very much an offshoot of the 13 Pro, down to its 6.7-inch CrystalRes AMOLED display, only with a flat screen and faster max refresh rate of 144Hz. Not to mention the excellent 2600 nits of peak brightness, Dolby Vision and HDR10+ support, and Gorilla Glass 5 protection. The MediaTek Dimensity 9200+ chipset is designed to run things faster and smoother than the 8200 Ultra chip in the 13T, but it was hard to quantify just how much of a gap there is, particularly when rendering images within the camera app.
For something in the upper mid-range, Xiaomi added some taste to the 13T Pro with the faux leather back, which looks nice even when covered by the thin silicone case that comes in the box. No wireless charging, though, because the company figures its ridiculously fast 120W charger is a suitable alternative by sheer numbers. Xiaomi's claims that it can recharge the phone in just 19 minutes proved off by just a single minute when I tested it in Europe. With an adapter in North America, you can still get there in under 30 minutes, which is impressive.
Connectivity is good, with no issues on 4G LTE networks, though less stability on 5G bands in Canada and the U.S. I didn't notice any major problems despite that, but it is something to consider if you're looking at the 13T Pro or 13T as an option.
Camera Features
The 50-megapixel (24mm equivalent) wide camera uses a Type 1.3-inch Sony IMX707 sensor with f/1.9 aperture and both optical and electronic image stabilization. All photos are pixel binned to 12.5-megapixels unless you use the 50MP or Pro modes to shoot at full resolution. Sadly, there's no way to shoot at full resolution in RAW, only JPEGs.
The 50-megapixel telephoto is really a "telephoto" in name only, given its 50mm equivalent focal length, which Xiaomi pushes as an ideal choice for portraits or street photography. It uses a modest OmniVision OV50D Type 1/2.88-inch sensor. The 12-megapixel ultra-wide (15mm equivalent) has an f/2.2 aperture and 110° field of view, using the OmniVision OV13B Type 1/3-inch sensor. Lastly, the 20-megapixel front-facing camera (26mm equivalent) uses a Sony IMX596 1/2.8-inch with f/2.2 aperture and fixed focus.
Key to all of these is Leica's Vario-Summicron 1:1.9-2.2/15-50mm ASPH lenses cover all three, making the glass and coating an upgrade unto itself while also maintaining some consistency in output between the three rear cameras.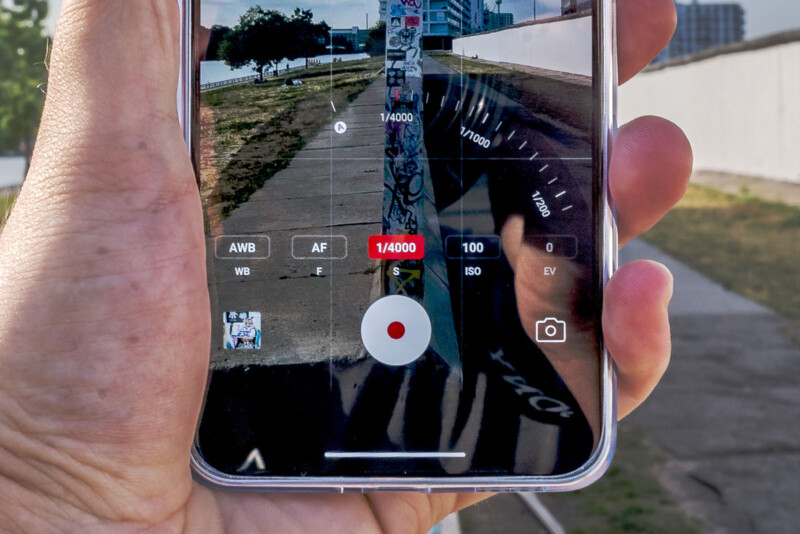 Software Features
This is the first time Leica's various modes and features find themselves in Xiaomi phones at this level. Previously limited to the brand's best handsets, you have pretty free reign here, starting with the Leica Authentic and Vibrant shooting profiles, which are readily available in different modes. That also goes for Leica's filters, where there are now several to choose from.
The camera app, including subsequent modes and features, largely mirrors those offered in Xiaomi's more expensive phones. Rather than watering things down, the experience in the 13T Pro feels like a continuation. That's saying something, considering most mid-range and affordable phones don't go this deep, let alone bring in the tools stemming from a critical partnership with an established camera brand.
That's also why it's interesting Xiaomi chose the 13T Pro (and 13T) to introduce "Leica customized photographic styles," a neat way to create your shooting profile along the lines of Authentic or Vibrant. You can only get to it in Pro mode, where you have sliders for tone, tonality, and texture to create a look that works for you. What I found odd was that I couldn't save any as presets, forcing me to either stick with one combination or write down the settings I liked to apply them later after experimenting with another combination.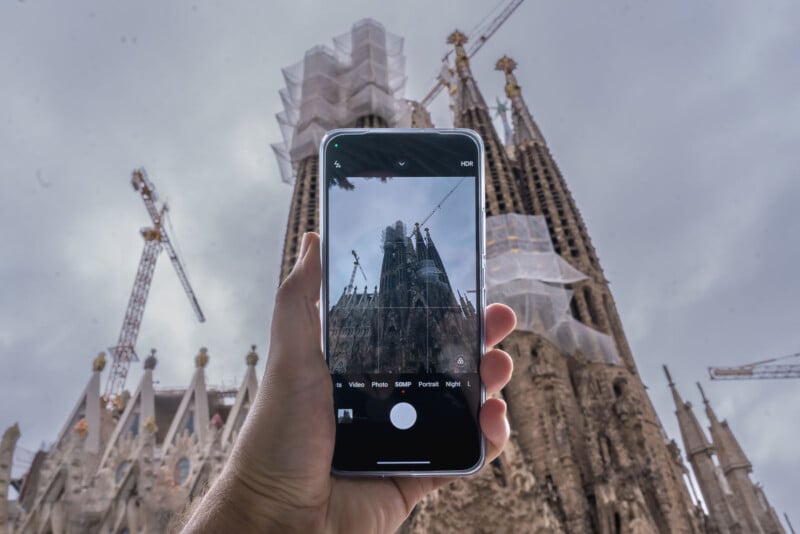 These custom styles have also come to the 13 Ultra (not the 13 Pro yet). What's probably coming next are the Leica-inspired aesthetic changes to the interface, including red as the accent color and virtual sliders and dials to emulate the brand's cameras.
You can also expect all the editing features in the 13T Pro. Xiaomi isn't entirely on Google's level yet but is getting better, and it's nice to see the ability to remove objects, lines, people, or shadows from images in an intuitive way.
Image Quality
Main camera
The most impressive part of shooting with this camera is that it doesn't feel like a significant step down from the flagships. You'll notice if you've shot with Xiaomi's best phones before, but if you're new to the brand, the 13T Pro (or 13T) will be a pleasant surprise. The Leica effect is very real here, helping produce images that are not only interesting but also versatile and compelling. It's the kind of phone that can induce a user to think about more than just taking a simple snapshot.
It's also ripe for experimentation because of the volume of features and settings onboard. As usual, there are neat workarounds to make things happen, like shooting 50-megapixel full-res photos through the Pro mode, where you can apply your custom style and benefit from something like histogram, focus peaking, exposure verification, and metering. Plus, you get all the manual controls associated with Pro mode. Shooting in RAW or with a timed burst automatically drops you down to pixel-binned 12.5-megapixel images, but at least you have tools to work with that aren't always available in phones at this range.
It's very feasible superb results with the 13T Pro, even if you're just using the regular Photo mode. Xiaomi only pushes color saturation when you enable AI camera, otherwise, stick with the levels Leica Vibrant or Authentic give you. Dynamic range is solid, day or night, producing excellent detail without oversharpening, while color reproduction never seems to fall off a cliff one way or another. There's consistency here you can trust.
Ultra-wide and Telephoto Lenses
As I noted, "telephoto" is a relative term here since this lens is more of a 50mm prime equivalent. It's fine for portraits, including for the documentary, swirly bokeh, and soft focus lens styles Xiaomi offers in Portrait mode, but it will limit your overall range. Unlike the flagships, hybrid zoom is just okay, delivering decent results up to 5x and then passable at 10x before falling off beyond that.
The ultra-wide is fine, except Xiaomi must find ways to address its susceptibility to lens flare. As in the example here, the ultra-wide picked up the street light from a fair distance away, ultimately hurting the photo's overall composition. I tried the same shot with three other phones and never dealt with the same issue, so I isolated it to the 13T Pro. I never had this problem with the 13 Ultra or 13 Pro, and I am not clear why it affects this phone. Whatever the case, it made shooting in low-light or night settings problematic when an off-angle light source hit the lens. Otherwise, it proved pretty consistent despite limitations in resolution, showing some drop-off along the edges.
Long Exposure and More
Long Exposure isn't new, but it's not the type of feature you usually see in phones at this range, especially given how easy it is to use handheld. I had fun testing this out in varying conditions to see the phone's limits and was pleased with the results. As expected, it's sensitive to all movement, and composition won't always be the best when you pixel peep, but it's also easy to like the flexibility and creativity you get from it.
That sentiment applies to the phone's camera as a whole. If you're new to Xiaomi or to the Leica integration, you may be surprised at how much they squeezed in here. It's simply worth taking the time to learn it all because it's the best way to understand what the camera is capable of.
Video Features
It's not always expected to see a phone with a camera in this range that lets you record video all the way up to 8K, but this one does — albeit limited to 24fps. Beyond that, it's a carbon copy of the options available on the other Xiaomi models, with 4K at 24, 30, or 60fps on all the rear cameras. Leica's filters also apply to the regular Video mode, while Short Film gives you a series of preset LUTs you can use. Slow Motion lets you go as high as 1080p/240fps in capturing slo-mo clips. Pro mode also has a video option for manual control over composition, giving you access to all three rear lenses and Leica filters. You can also shoot in LOG if you want even more control in post-production.
Fully-Featured for Less
Xiaomi proves there's a way to cut under a certain price yet still deliver an excellent, fully-featured camera array. Many won't even know it, owing to Xiaomi's limited exposure in the North American market, but it's getting easier to buy its devices through online retailers (Amazon included). Rather than just pushing for the photography crown at the top, the company shows that a lot can be done with a less expensive alternative.
Partnering with Leica makes it much easier to present that case, though Xiaomi's MIUI Android overlay still leaves me personally looking for a visual improvement, even if things are slowly improving on that front.
Are There Alternatives?
The Xiaomi 13T is the more entry-level version compared to the 13T Pro, but as far as camera output goes, there are no real differences. You could capture the same images with either device. The Vivo V27 Pro is also a solid mid-range shooter with various modes and features to play around with.
It's not as feature-packed, but the Google Pixel 7a is good value for what you get, including much of the software computation that makes Pixels such effective cameras. You could also consider the Samsung Galaxy A54 an option, though it can't match the results Xiaomi can give you.
Should You Buy It?
Yes. The 13T Pro and 13T aren't hard to find online between $450-$750, and price drops have already happened. It's worth taking a chance if photography matters to you.
---
Image credits: All photos by Ted Kritsonis