Darren Aronofsky Says it Takes 12 People to Use the 18K Sphere Camera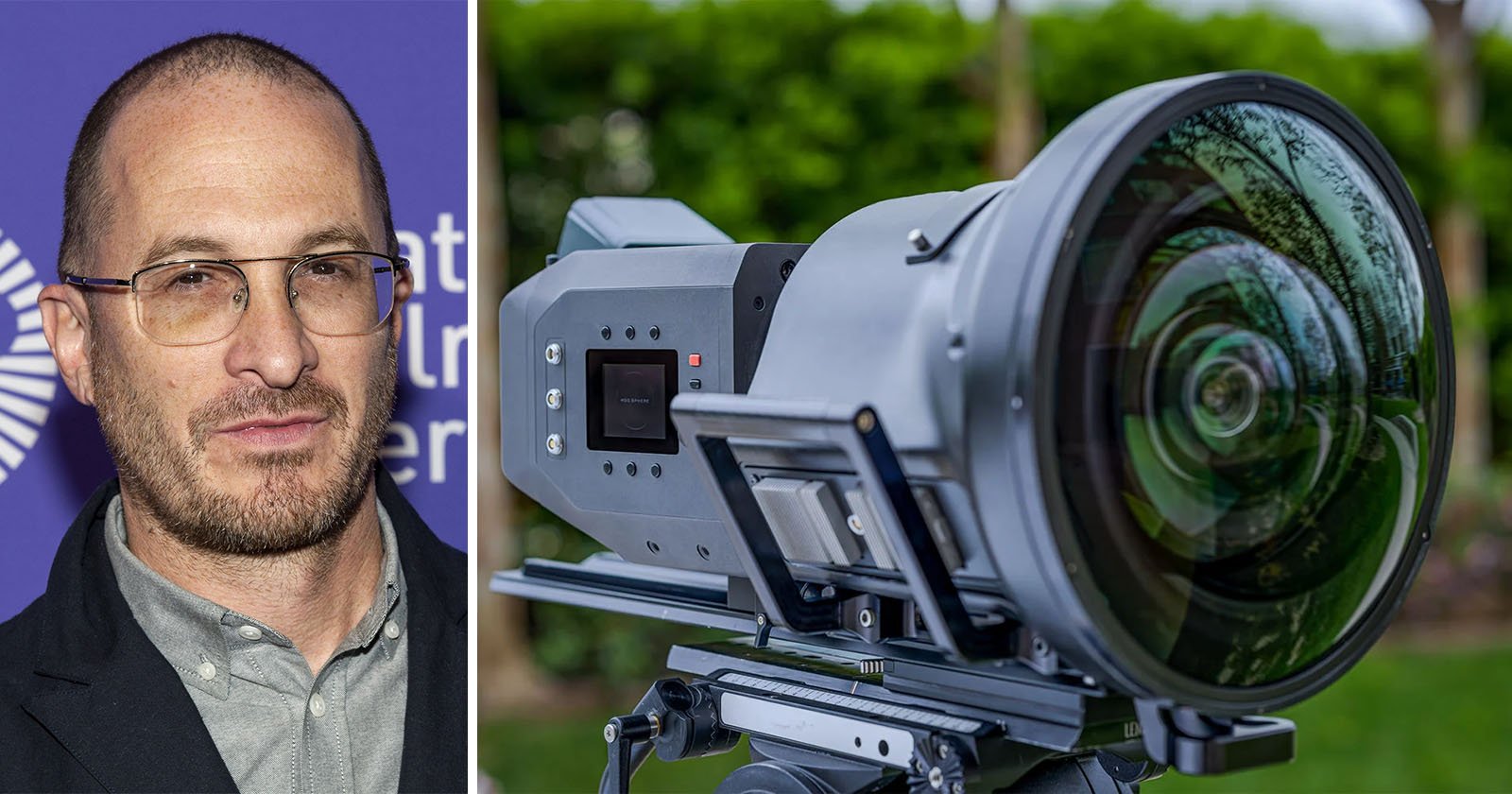 The music and entertainment arena Sphere opened in September in Las Vegas and the striking venue is the largest spherical building in the world. It features the world's biggest and highest-resolution screens and its content is captured using a state-of-the-art 18K cinema camera, which was conceived, developed and built by the Sphere Studios team specifically for Sphere.
Acclaimed filmmaker Darren Aronofsky used the remarkable camera to create his new movie, Postcard From Earth, which is now playing at Sphere. As Screen Rant describes, Aronofsky's new film is a "technical marvel."
In a recent appearance on Late Night With Seth Meyers, Aronofsky discussed Postcard From Earth, including some remarkable behind-the-scenes information. Among the fascinating details Aronofsky discusses is that the 18K camera he used requires about a dozen people to operate, including moving it and keeping it from overheating.
Aronofsky's 18K resolution film plays back at Sphere at a blistering-fast 60 frames per second, more than twice the speed of the typical 24p motion picture, and is about half a petabyte in size, or about 500 terabytes. Aronofsky explains that the movie is about 32GB of data per second, or nearly 2,000 GB a minute.
Beyond the technical challenges, working with never-before-seen technology also presents artistic challenges. Aronofsky worked on a project for a wholly unique venue that he had not even been able to see in person. He didn't see Sphere until August, the month before it opened.
Seeing the 18K creation for the first time on the world's most gargantuan screen was a spectacular experience.
"It was great. It was what we were hoping for. So, no one had ever seen it, so we didn't really know what they would respond. And then this moment happened. I actually didn't know that jaw-dropping was a real thing. You hear that word, but it's fun to look around, and people are just like, their jaws are literally dropped, and they're all pointing at different places on the screen. So it's a joy to have audiences go along for that trip," Aronofsky says to Meyers.
"The venue will house the world's highest resolution LED screen: a 160,000 square-foot display plane that will wrap up, over, and behind the audience at a resolution over 80 times that of a high-definition television with approximately 17,500 seats and a scalable capacity up to 20,000 guests. While the facility for viewing these immersive experiences sounds impressive on its own, it leaves one wondering what kind of cameras and equipment are needed to capture the content that gets played there," PetaPixel wrote about Sphere earlier this year.
The 18K camera Aronofsky describes, dubbed Big Sky, features a 316-megapixel HDR image sensor three by three inches in size. That is a 40x resolution increase compared to 4K cameras. For a detailed dive into this remarkable camera, make sure to read PetaPixel's exclusive coverage from earlier this year.
Aronofsky will not be the only talented filmmaker to get their hands on the camera, and it will be incredible to see how visual artists take advantage of the camera and the one-of-a-kind venue, Sphere. Postcard From Earth will play exclusively at Sphere for two years.
---
Image credits: Sphere Studios, MSG. Image of Darren Aronofsky licensed via Depositphotos.