Photographer Granted Trial for Miles Davis Tattoo After Andy Warhol Ruling
A judge has granted a jury trial to the photographer suing celebrity tattoo artist Kat Von D for using his photo of jazz musician Miles Davis as a tattoo for a client — following the U.S. Supreme Court's ruling on The Andy Warhol Foundation v. Lynn Goldsmith case.
In 2021, Los Angeles-based photographer Jeff Sedlik filed a lawsuit against Katherine Von Drachenberg, better known as Kat Von D, accusing her of infringing on his copyright by using his iconic 1989 photo of Davis for a tattoo on her friend Blake Farmer.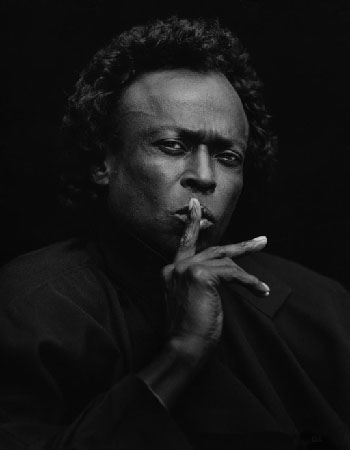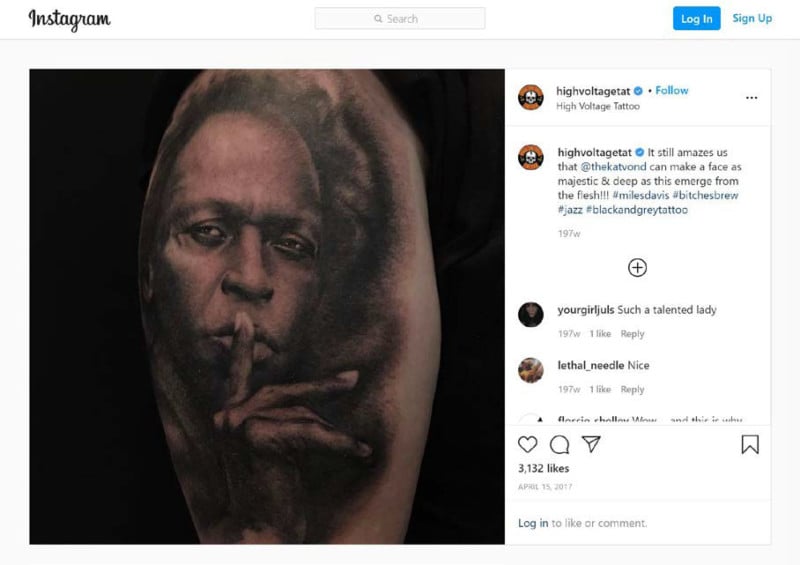 In November 2022, U.S. District Judge Dale S. Fischer refused to find copyright infringement in the tattoo in a summary judgment ruling.
Judge Fisher paused Sedlik's copyright suit against Kat Von D to wait for the U.S. Supreme Court's anticipated Andy Warhol fair use ruling over the artist's use of photographer Lynn Goldsmith's photo of Prince.
The Andy Warhol Ruling Changes The Fair Use Analysis of The Tattoo
In May this year, America's highest court held that Warhol's portraits of music icon Prince was not fair use of Goldsmith's copyrighted photo, and ruled that Warhol's work shared the same commercial purpose as the original image photo of Prince.
Law360 reports that Judge Fischer has now granted Sedlick's motion to reconsider her refusal to find copyright infringement against Kat Von D — noting that the U.S. Supreme Court's Warhol ruling changes the fair use analysis and that the tattoo of his photograph is not transformative.
"The court agrees with the parties that there has been a material change in controlling law since the court issued the summary judgment orders," Judge Fischer writes in a 13-page decision on Tuesday.
"On May 18, 2023, the United States Supreme Court decided Andy Warhol Foundation for the Visual Arts Inc. v. Goldsmith … giving lower courts new instructions on how to evaluate the first factor under 17 U.S.C. § 107(1)'s fair use analysis. Warhol changes the court's analysis."
According to Law360, in light of Warhol, Judge Fischer says that the defendants have not provided evidence that Von D's tattoo is transformative and that the decision is better left for a jury to decide.
The judge also noted that Von D's social media posts on Facebook and Instagram documenting the inking process must be analyzed separately.
The order also states that the issue of fair use regarding the tattoo and related social media posts is more appropriate for a jury to decide.
The trial is set for November 28.
---
Image credits: All photos via court documents.