Photographer Says Miles Davis Tattoo is Not Fair Use After Andy Warhol Ruling
A photographer, who is suing celebrity tattoo artist Kat Von D for using his photo of jazz musician Miles Davis as a tattoo for a client, has claimed that the inking is not a fair use of his work — after the U.S. Supreme Court's ruling on The Andy Warhol Foundation v. Lynn Goldsmith case.
In 2021, Los Angeles-based photographer Jeff Sedlik filed a lawsuit against Katherine Von Drachenberg, better known as Kat Von D, accusing her of infringing on his copyright by using his iconic 1989 photo of Davis for a tattoo on her friend Blake Farmer.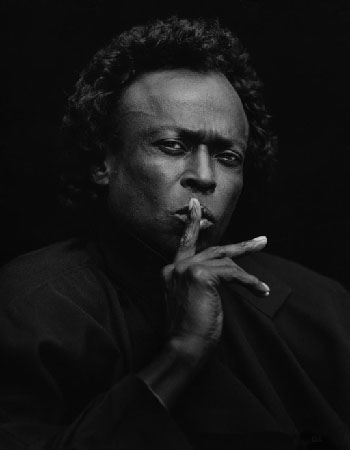 At the time, Sedlik's lawsuit was reported to be the first-ever case about whether image copyright protections extend to tattoos.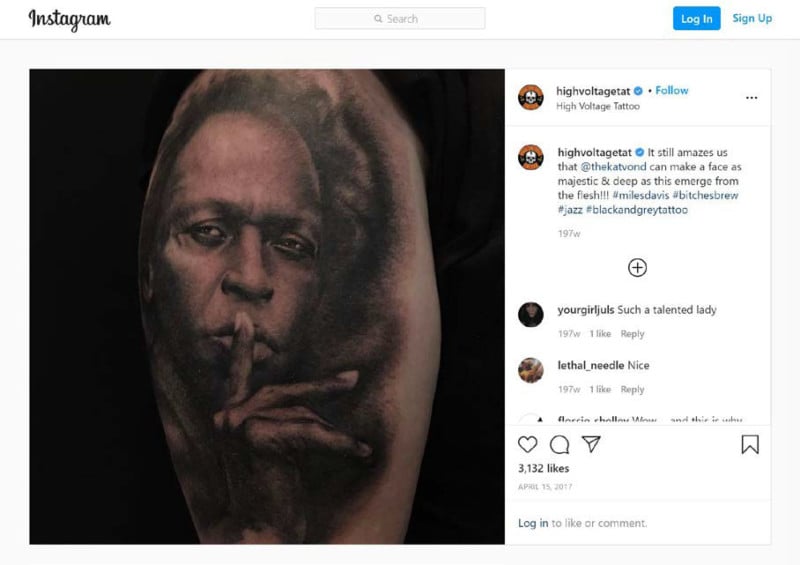 In November 2022, U.S. District Judge Dale S. Fischer paused Sedlik's copyright suit against Kat Von D to wait for the U.S. Supreme Court's anticipated Andy Warhol fair use ruling over the artist's use of photographer Lynn Goldsmith's photo of Prince.
However, in May this year, the high court held that Warhol's portraits of music icon Prince was not fair use of Goldsmith's copyrighted photo, and ruled that Warhol's work shared the same commercial purpose as the original image photo of Prince.
Does The Andy Warhol Ruling Make This Tattoo a Copyright Infringement?
Following this, Law360 reports that Sedlik urged Judge Fischer last month to reconsider her refusal to find copyright infringement in the tattoo.
The photographer's attorney noted that the U.S. Supreme Court's recent Andy Warhol ruling changes the fair use analysis regarding purpose and character of the use.
Von D's attorney reportedly countered that the Warhol ruling did not change the law as much as the photographer argues. According to her attorney, Von D inked the tattoo for free for her friend Farmer so it would be a conceivable result for a trier of fact to decide that the tattoo itself might be fair use.
According to Law360, Sedlik's attorney contended it does not matter whether Von D inked the tattoo at no cost. Von D started publishing her process of creating the tattoo on the internet — on her website and social media accounts — before the inking was completed, which shows her intent of reaping a profit.
Sedlik's attorney also said that his client licenses his work for many uses, including references and derivative works. In one such case, Sedlik licensed his photograph as a reference for a painting in return for compensation of over $20,000.
According to the photographer's attorney, Von D used Sedlik's portrait as a reference as well.
"This is a very important photograph for which Professor Sedlik derives significant income," the photographer's attorney argues.
"If everyone started using his photograph as a reference, which is part of the standard we look at, it'd destroy the market for him licensing the photo as a derivative."
---
Correction: An earlier version of this article stated that Sedlik licensed a photo for a painting that cost $20,000. It was actually the photo that was licensed for at least $20,000 for use as a reference for the painting.
---
Image credits: All photos via court documents.