The Orion Nebula Is Full of Binary Pairs of 'Planets' That 'Shouldn't Exist'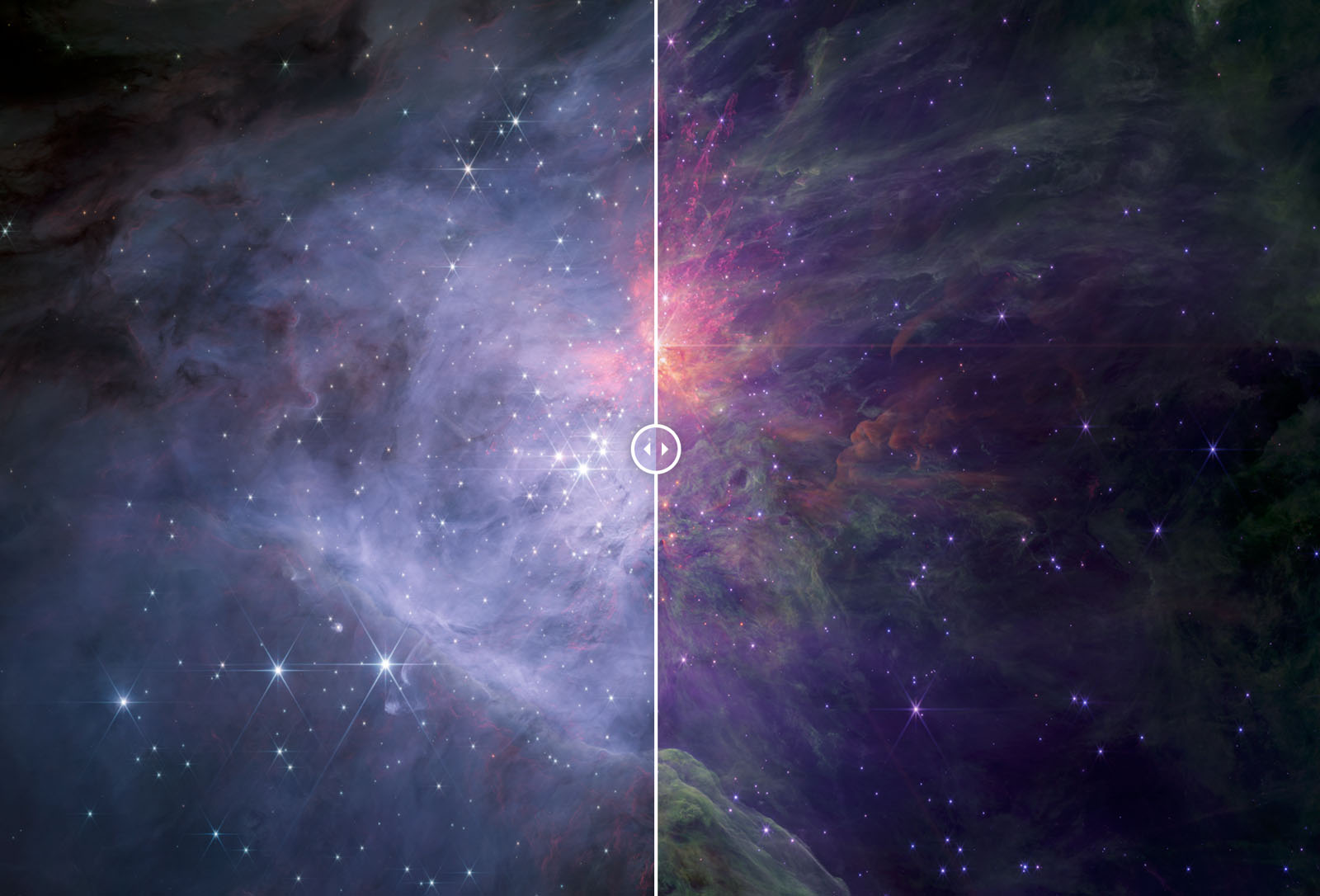 The James Webb Space Telescope (JWST) has captured new images of the Orion Nebula that are visually stunning and a treasure trove for astronomers that shows cosmic objects that defy explanation.
Webb's latest observations show nearly 150 free-floating objects within the Orion Nebula, each with about the same mass as Jupiter. They are strange enough as is, but scientists are puzzled that about 80 of these objects seem to be moving in pairs. These binary pairs have been named Jupiter Mass Binary Objects, or "JuMBOs."
One possible explanation is that these JuMBOs developed in nebula areas with insufficient material for full-blown stars to form. Another possibility is that these odd objects were made around existing stars and ejected into space through currently unknown large-scale interactions.
This second hypothesis is the one currently favored. "The ejection hypothesis is the favored one at the moment," explains Professor Mark McCaughrean.
"Gas physics suggests you shouldn't be able to make objects with the mass of Jupiter on their own, and we know single planets can get kicked out from star systems. But how do you kick out pairs of these things together? Right now, we don't have an answer. It's one for the theoreticians," the European Space Agency's (ESA) senior science adviser tells BBC News.
McCaughrean helmed the team that produced the new Orion survey. The Orion Nebula, also known as M42, is an enormous star-forming region that is the nearest of its kind to Earth. It has been extensively studied by prior missions, including the Hubble Space Telescope. However, Webb's incredible resolution and improved infrared sensitivity make it even better for surveying M42.
"We have better than Hubble resolution but now in the infrared," McCaughrean adds.
Webb's latest image is a mosaic of 700 views of Orion, collected by NIRCam over about a week. As BBC News explains, "To give a sense of scale, it would take a spaceship traveling at light speed a little over four years to traverse the entire scene. The nebula itself is about 1,400 light-years from Earth."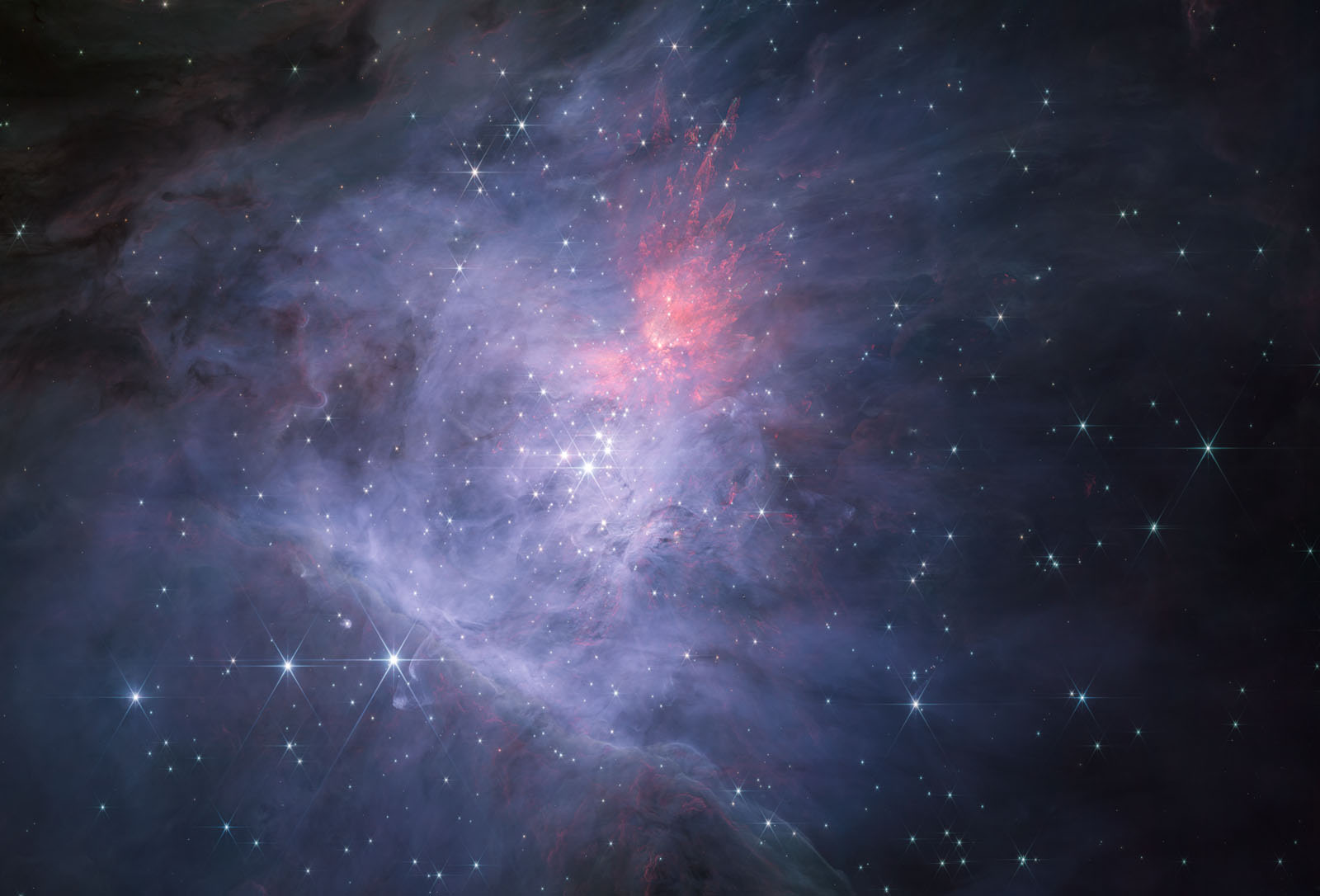 Stars form when giant clouds of dust and gas are made denser by gravitational forces. Over time, the cloud becomes so dense that atoms are squeezed together, resulting in the nuclear fusion that forms a star's core. In areas where the star-forming materials are not quite dense enough, a weaker version of fusion, deuterium fusion, can happen, resulting in brown dwarfs, which are failed stars. These substellar objects are not massive enough to sustain nuclear fusion and form proper stellar cores, but they are more massive than even the most massive gas giants, like Jupiter.
JuMBOs seem to be a smaller class of gaseous object. "While brown dwarfs can grow to about 13 times the mass of Jupiter, the new objects can get as small as about half the planet's mass, with temperatures of more than 1,000 degrees Fahrenheit. They are separated by about 200 times the distance between the Earth and the Sun, orbiting each other on paths that take more than 20,000 years to complete," explains The New York Times.
This new class of objects would be hard to explain even if they appeared as solitary objects in space. However, because Webb has spotted 42 pairs of these objects, they are downright confounding.
"It's like kicking a cup of tea across a room and having all the tea land in the teacup," says Dr. Samuel Pearson, a scientist at the ESA who worked on the observations. "And then doing that 42 times."
"There's something wrong with either our understanding of planet formation, star formation — or both," Pearson says, adding that the JuMBOs "shouldn't exist."
According to current scientific models, an object like a JuMBO, something that small, should not be able to form from gas and dust clouds. Add in that many of them have formed in pairs, and no suitable explanation makes complete sense. At least not yet.
Dr. Matthew Bate, a professor of theoretical astrophysics at the University of Exeter in the United Kingdom calls the discovery "completely unexpected."
It is worth noting that celestial objects forming in binary pairs itself is not odd. It happens with many stars, maybe even all stars. However, as binary objects decrease in mass, they are less frequent. The lower the mass, the less its gravitational force, and the more likely that binary pairs are torn apart.
The fact that JuMBOs exist indicates to scientists that they "may be missing something about how these very low mass objects form," Dr. Bate explains.
Dr. Pearson believes that Webb's resolving power and sophisticated instruments may help scientists figure out the perplexing mystery. Webb can offer key insights into the light from JuMBOs, delivering vital information about the composition of their gaseous atmospheres, which may help researchers determine how the objects formed. Currently, little is known about the objects, save for there being evidence that they include methane and water.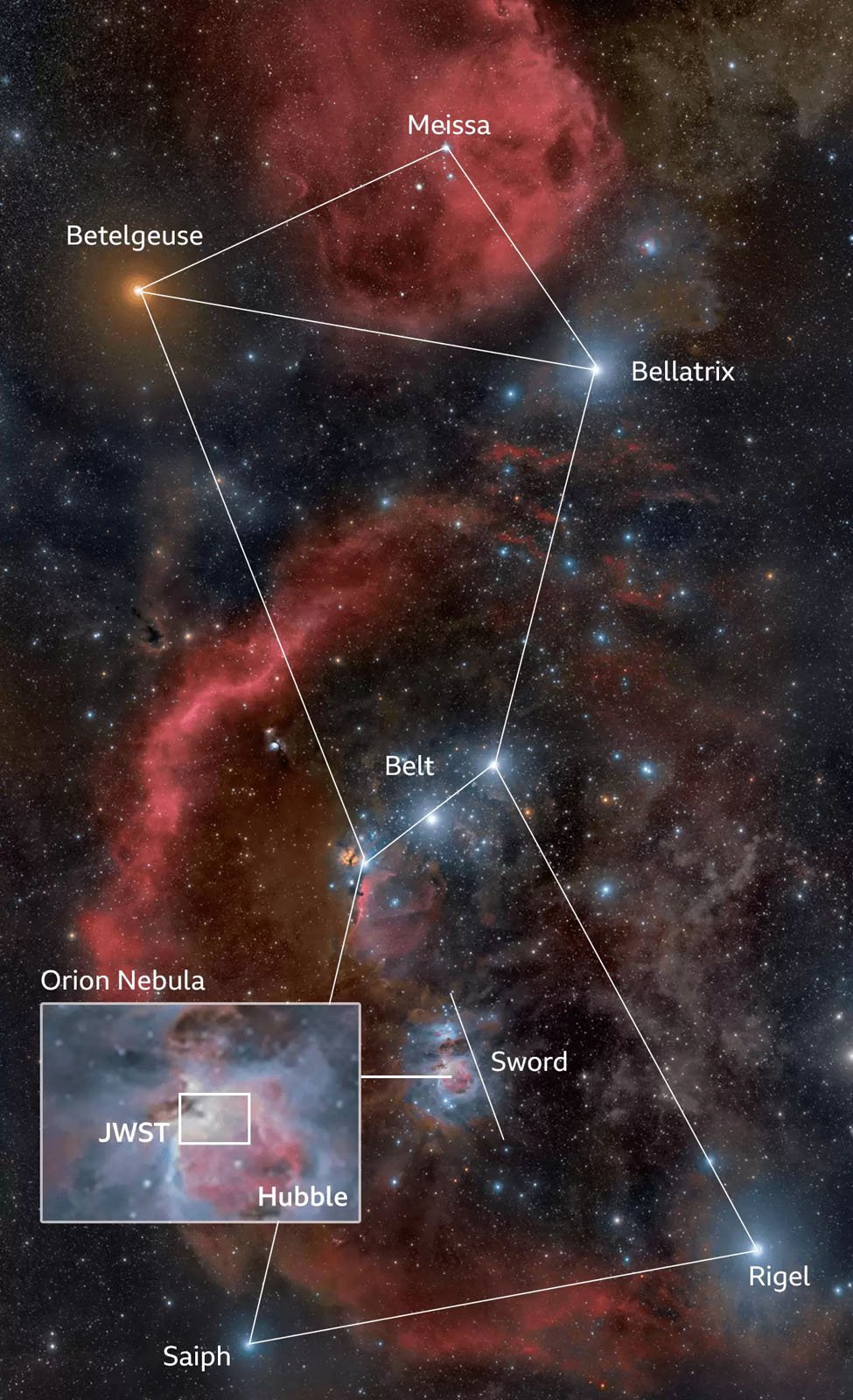 Scientists will also begin searching for similar objects elsewhere in the universe. The Orion Nebula is incredibly dense, so it will be fascinating to see if similar mechanisms are at play in regions with sparser material distribution.
Although it may seem like a $10 billion space telescope should be solving mysteries rather than introducing new ones, raising further questions about the fundamental nature of the universe is precisely why Webb was built and what makes it so important. Shaking star and planetary formation models to their core is incredible, and people are being treated to spectacular images along the way.
The complete study is available on arXiv. "Jupiter Mass Binary Objects in the Trapezium Cluster" was led by Samuel Pearson and Mark McCaughrean.