Tourist Falls 164 Feet Off Cliff While Taking Selfie With Friends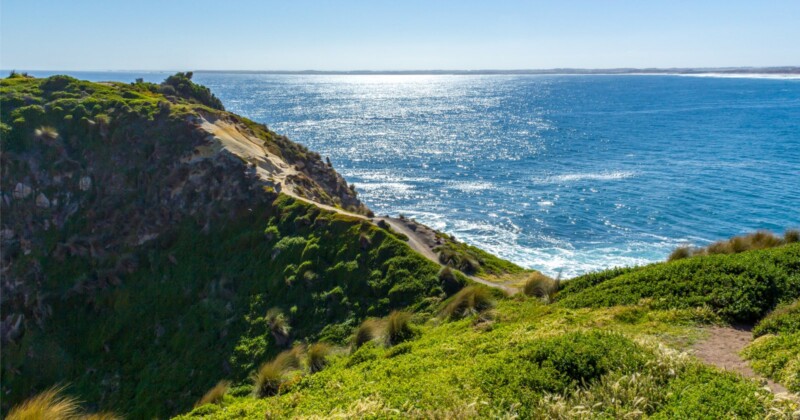 A tourist fell 164 feet (50 meters) off a cliff edge while trying to take a selfie this weekend.
The 22-year-old woman was trying to take photos for social media with two friends near the Pinnacles Lookout at Cape Woolamai, on Philip Island in Victoria, Australia at 12:00 on Sunday.
However, as she tried to take the selfie, she plunged 164 feet down a cliff edge.
The woman's friends climbed down the side of the cliff to where she fell and waited for was until emergency services arrived at the scene. The woman had injuries to her back and her upper body and was unable to move.
'Physics Doesn't Come With a Selfie Clause'
According to ABC News, police said that the woman was lifted to safety by air ambulance. She was reportedly flown to the Alfred Hospital in Melbourne with non-fatal but serious injuries — which included multiple fractures.
"She's in hospital now, they're not fatal injuries but they're still pretty serious," Bass Coast Acting Police Inspector Dave Fyfe tells ABC News.
"I don't mean to make light of what happened to her but I'm certainly hoping the lady makes a full recovery.
"The fact is, physics doesn't come with a selfie clause and gravity's a one-way trip."
Inspector Fyfe warned that the accident was a timely reminder to tourists in the popular holiday spot of Cape Woolamai to be cautious in the outdoors.
Cape Woolamai is a destination known for its famous pinnacles and coastal scenery. It is also a renowned surf destination, hosting competitions that attract surfers from across the world.
A study by the iO Foundation found 379 people were killed while taking selfies around the world between January 2008 and July 2021.
India ranked at the top of the list with 100 deaths while the U.S. came second with 39 deaths.
The researchers of the iO report also compiled data on the 10 most dangerous places on earth to take a selfie. These spots include the Glen Canyon in the U.S., Niagara Falls in Canada, Charco del Burro in Colombia, and Penha beach in Brazil.
Last year, PetaPixel reported that more people in Australia are dying after accidentally falling from cliffs and experts believe selfies are behind the growing trend.
---
Image credits: Header photo licensed via Depositphotos.