The Nikon 'Plena' is a Super-Sharp 135mm f/1.8 S with Perfect Bokeh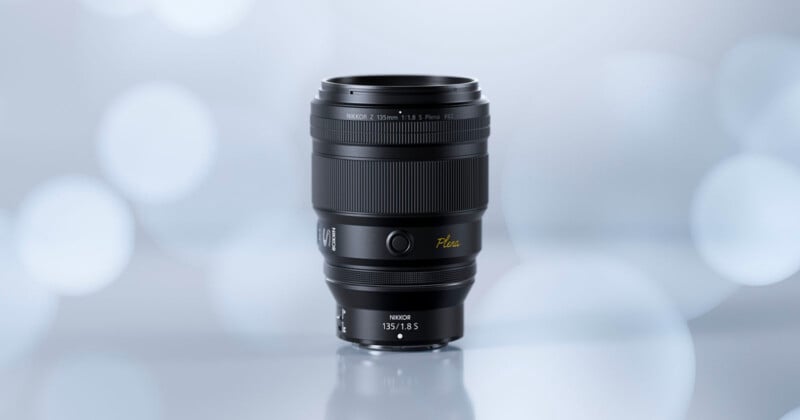 Nikon announced the Nikkor Z 135mm f/1.8 S Plena, the second named lens in its Z-mount line that sets a high bar for itself through the promise of dreamy bokeh, high resolution, edge-to-edge brightness, and incredible sharpness.
The first named lens is of course the 58mm f/0.95 Noct, but the Plena appears to be a far more usable and attainable lens. Teased last week, the name "Plena" is derived from the Latin word "plenum," which Nikon says denotes the state of a space being completely full.
"This name was chosen to reflect the lens' ability to fulfill the user's creative vision with superior light gathering capability, beautiful, well-rounded bokeh, and outstanding sharpness and clarity throughout the frame," Nikon explains.
"Following in the footsteps of the Nikkor Z 58mm f/0.95 S Noct, this distinctively brilliant portrait prime is only the second Nikon lens to be granted a dedicated name, with the hope that it will be highly regarded by users for many years to come."
Part of the S line of lenses, the 135mm f/1.8 Plena was engineered with a focus on superior peripheral illumination — basically, an emphasis on reducing vignetting and providing clear, bright distinction from edge to edge and corner to center.
"The Plena is a beautiful lens in every way. From the premium metal exterior to the brightness and image rendering that's nothing short of breathtaking, this is a lens that needs to be experienced," Jay Vannatter, Executive Vice President, Nikon Inc., says.
"This is exactly the kind of incredible optical innovation that our engineers promised was in our future, which could only be developed with the wider diameter and shorter flange distance of the next generation Z mount."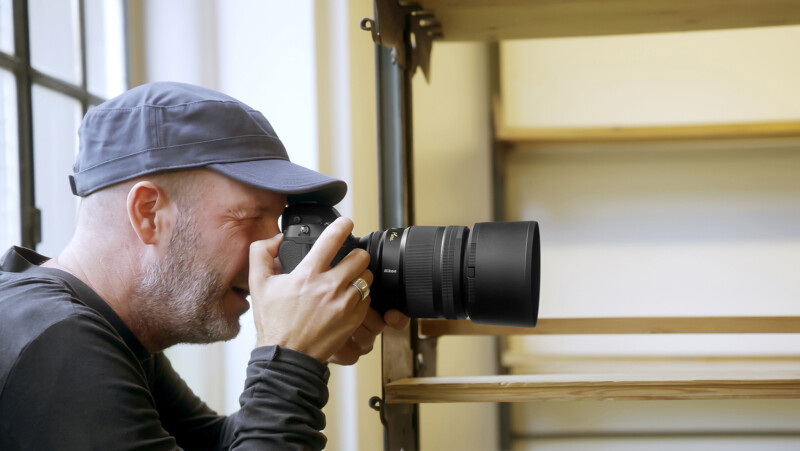 The Plena is constructed of 16 elements arranged into 14 groups including four ED elements, one aspherical element, and one SR lens element. It features an 11-bladed aperture diaphragm and a larger rear element which Nikon says contribute to an "exceptionally" circular bokeh that allows photographers to produce "dreamlike expression."
The lens has two special coatings on the optics. First is the Meso Amorphous Coat which Nikon claims is the most effective anti-reflection coating in its history and prevents reflections regardless of the direction from which light enters the lens. The second is Nikon's original ARNEO Coat which is also used to reduce instances of ghosting and flaring.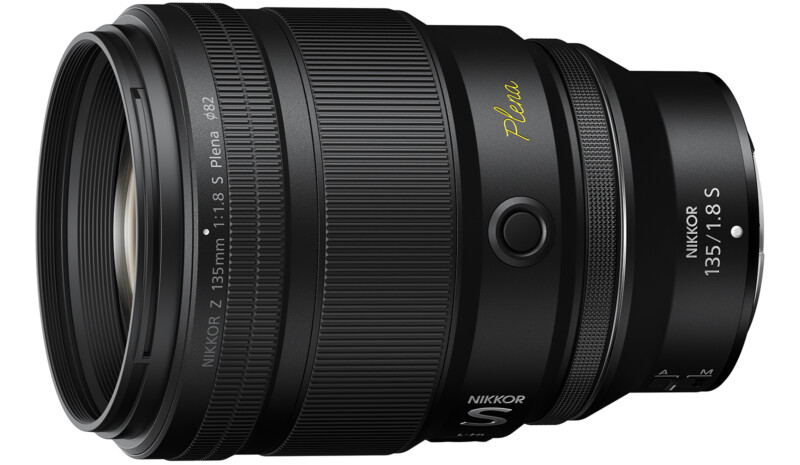 Nikon puts significant emphasis on the large amount of peripheral light at f/1.8 that ensures a consistently bright image across the frame. this, mixed with high levels of sharpness and clarity enables detailed rendering of fine textures like hair and skin tones. The company also says it has excellent point-light reproduction capabilities that achieve brilliant night and urban landscape imagery.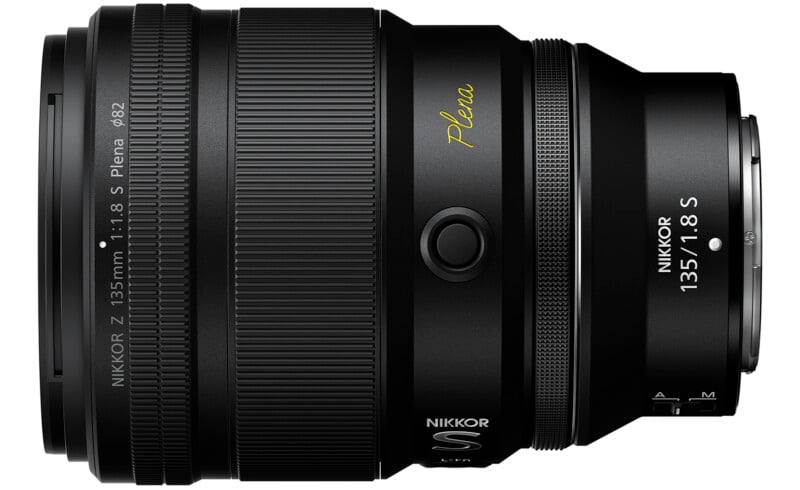 The focusing system is driven by stepping motors (STMs) and Nikon promises this results in fast, accurate, and quiet autofocus in both still capture and video. It features an 82mm front filter thread and has a minimum focusing distance of 0.82 meters (2.69 feet). Nikon says it achieves "superior" dust and drip resistance as well.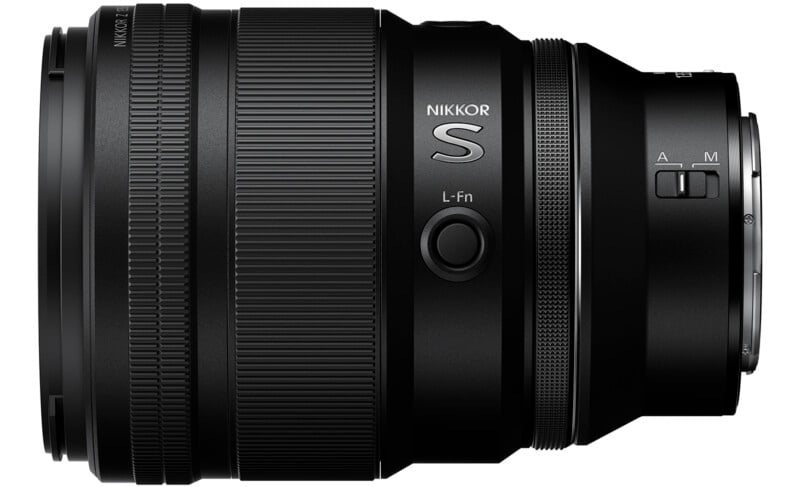 The lens body features two lens Fn buttons that can be assigned to different functions. One is positioned on the top of the lens, which Nikon says enables smooth adjustment of settings even when shooting in vertical orientation, while the other is located on the side.
While not small, it's about half the weight of Nikon's Noct at 995 grams. It measures 3.9 by 5.5 inches.
Below are a few sample images taken with the lens, provided by Nikon: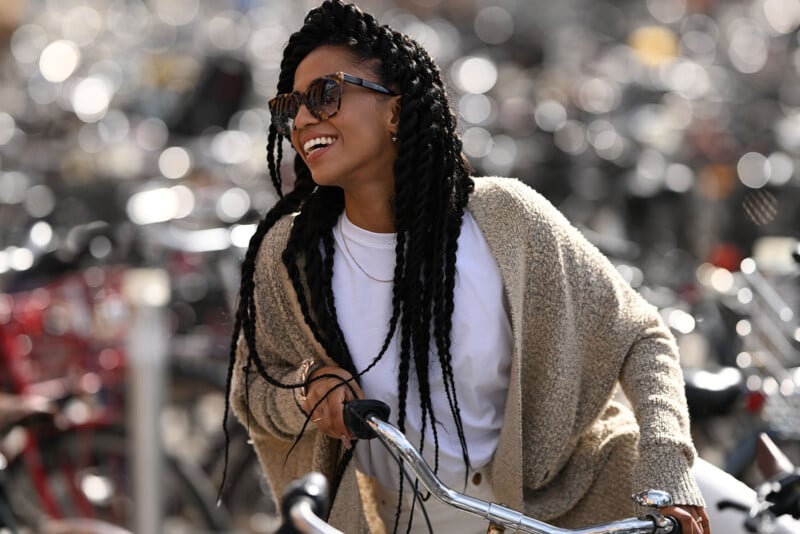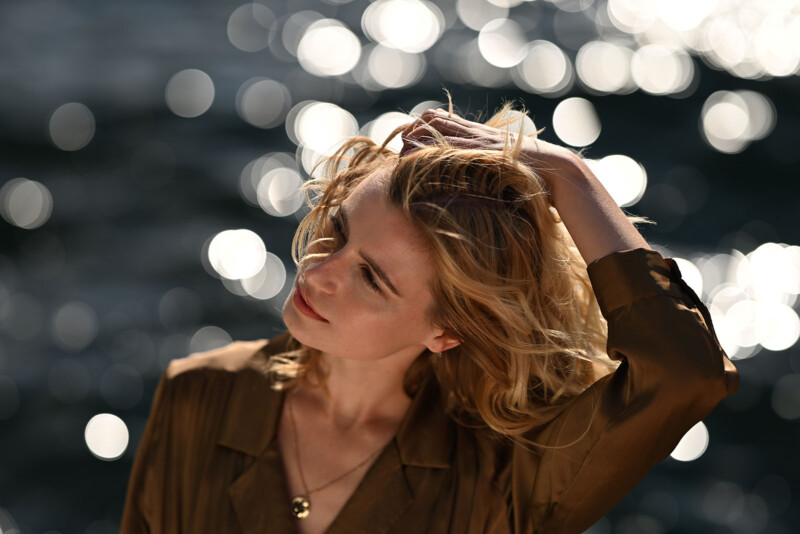 The new Nikkor Z 135mm f/1.8 S Plena will be available in mid-October for a suggested retail price of $2,500.
---
Image credits: Nikon