Photographer Shoots Sports on Film Cameras, Other Pros Think He's Crazy
A photographer with a passion for film photography has been turning his cameras on live sports — a subject ill-suited to analog.
Miles Myerscough-Harris says the other photographers he meets at sporting events think he is crazy to use film cameras in 2023, but, he tells PetaPixel that it makes perfect sense.
"Behind photography, sport is my second love. I especially love going to watch live football [soccer] games, and so it just seemed obvious to bring my film cameras along to games I was going to," says Miles.
"Me and my younger brother Dylan have a bit of a tradition where we travel to a random country in Europe to go and watch a football [soccer] game, and he's a big film shooter himself, so we both pack our film cameras and capture the games we go to, which got me started."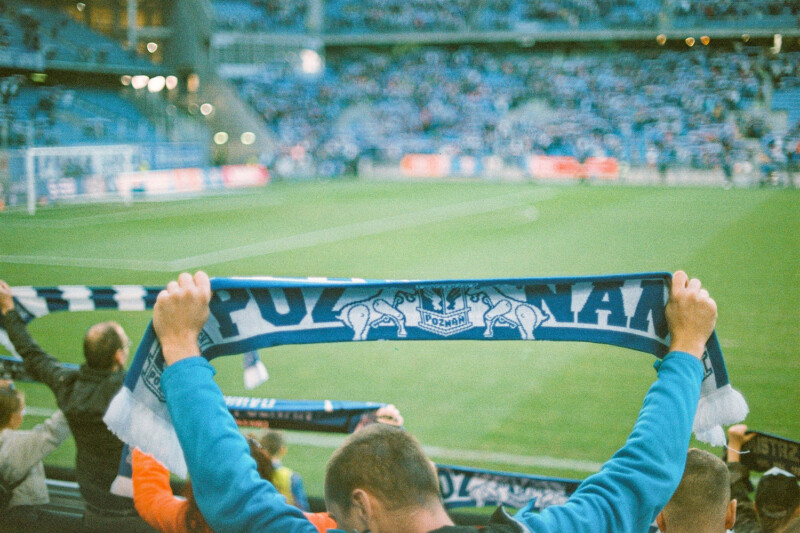 Thanks to Miles' success in film photography — which has seen him become an online sensation exploring expired film and unusual vintage cameras — he is now in the "fortunate" position to be hired by sports teams to photograph them on film. But shooting sports on film is not easy.
"The sheer speed of movement. It means you absolutely have to have high shutter speeds, particularly for close-ups of the action, which means you need to use really fast film and lenses to get the most light possible onto the film," explains Miles.
"Add to that how quickly you have to react and move, and that you don't have autofocus or very rapid shutter fire, and it's pretty difficult to get decent shots!"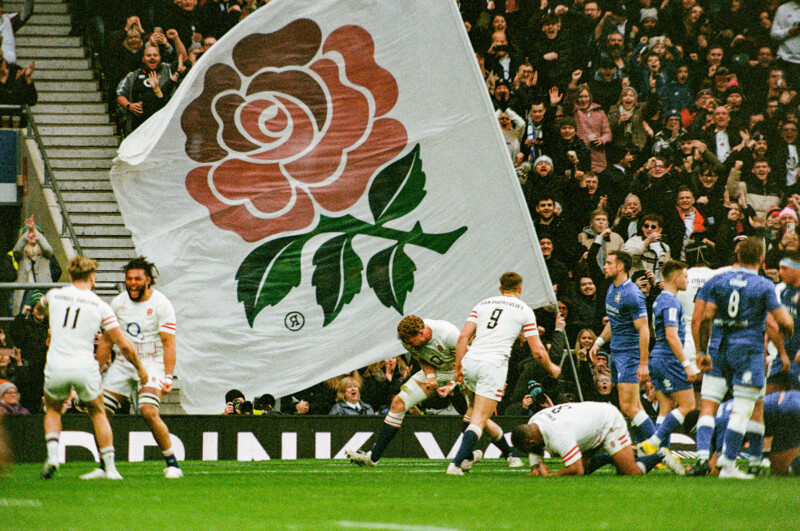 Miles has covered MLB games as well as international rugby games, but says that soccer is his favorite.
"I love shooting football [soccer] because it's my favorite sport, and my Canon F-1 paired with a 300mm f/2.8 lens is a glorious combo," he says.
"But honestly I love shooting any and all sport! Possibly my favorite shoot so far was the England vs. Italy Six Nations Rugby match that I was lucky enough to shoot earlier this year."
Miles, who is from the U.K., says that he gets raised eyebrows when he turns up alongside the official photographers with vintage equipment.
"Most of the other photographers think I'm mental to even try to use film cameras at a sports event nowadays, but I love the challenge and the results," he says.
"And walking around with a film camera is a surefire way to get members of the crowd coming up to ask questions, but I really like it."
More of Miles' work can be seen on TikTok, Instagram, and the Expired Film Club Website.
---
Image credits: Header photos by Miles Myerscough-Harris/Expired Film Club.