TV Station Calls Out Fake AI Images of Hurricane Idalia
A television station has called out a series of AI-generated images that were purportedly of Hurricane Idalia — but were fake.
The series of AI images were posted to a Facebook and Instagram account with the caption: "Idalia is here." While those familiar with AI image generators like Midjourney can tell the images are artificial, others cannot, as demonstrated by the hundreds of comments praising the "photographer."
"When Hurricane Idalia struck last month, amazing photographs surfaced, and they went viral. After being posted on Facebook, the images got 23 million views and 181,000 shares, that's a lot," says Fox Weather meteorologist Amy Freeze.
"Hundreds of comments were listed out from people complimenting the photographer, they are incredible pictures. The only problem is, the images are not real — they are AI-generated."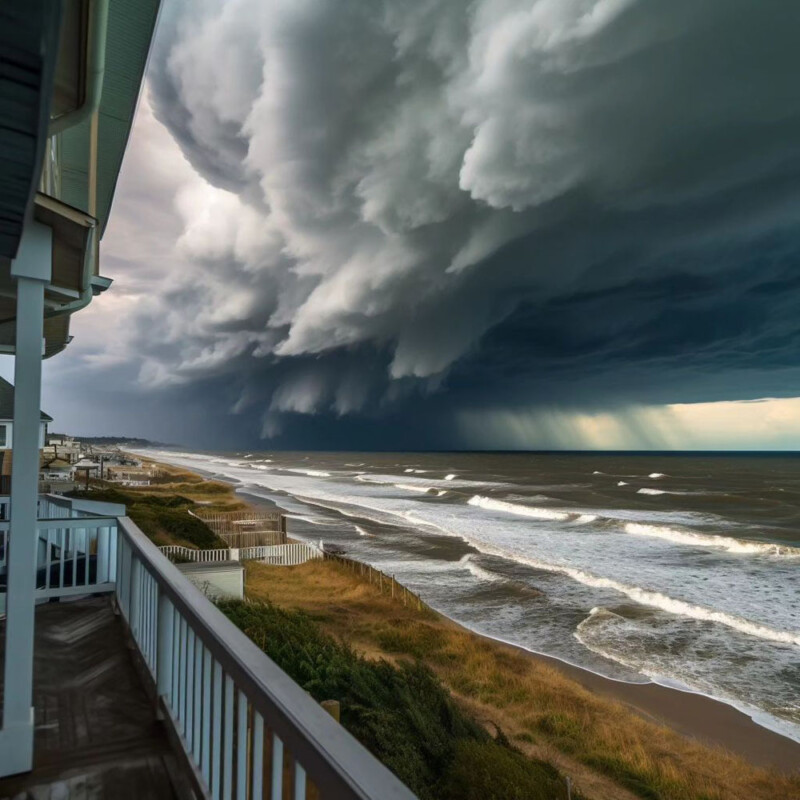 Freeze highlights the dangers of AI imagery and points out that the National Weather Service uses social media for storm reports, AI-generated content — such as fake photos of storms — will make their job harder.
"To think that you can easily make up the weather and put it on display…This can really harm the process of what's going on, whether it's real or created by AI and I think we're going to see more of this," adds Freeze.
Who Made the AI Images?
Fox Weather displayed the AI images of Hurricane Idalia with the credit "Outer Banks Photography." The Outer Banks are a string of barrier islands off the coast of North Carolina, and a quick search brings up the "photography" page in question.
Outer Banks Photography is a page posting mainly AI-generated content with a sizeable following, most of whom appear to believe the images were taken by a real photographer.
However, the review page for Outer Banks Photography is interesting.
"None of the pictures on this page are real. They are all AI-generated. While beautiful, they can actually be dangerous to conservation efforts and actual weather events that have happened," writes Angel Hemrick.
"I don't think there's anything wrong with sharing these pictures, as long as the poster is transparent about the fact that they are not real and are AI-generated, but passing them off as if you have taken them, is pretty sleazy."
Hemrick later reveals that she was blocked by the Outer Banks Photography Facebook page following her review.
"Very misleading photos, especially during a weather event. They should be ashamed for causing any extra panic for people on the OBX who believe what they post is factual when it's not," adds Leigh Bass McOmber.
AI Imagery Could Undermine Public Trust
PetaPixel has previously reported on tricksters passing off AI images as genuine photography. But faking weather events is particularly egregious because, as mentioned by the reviews of Outer Banks Photography, it has the potential to cause panic and angst.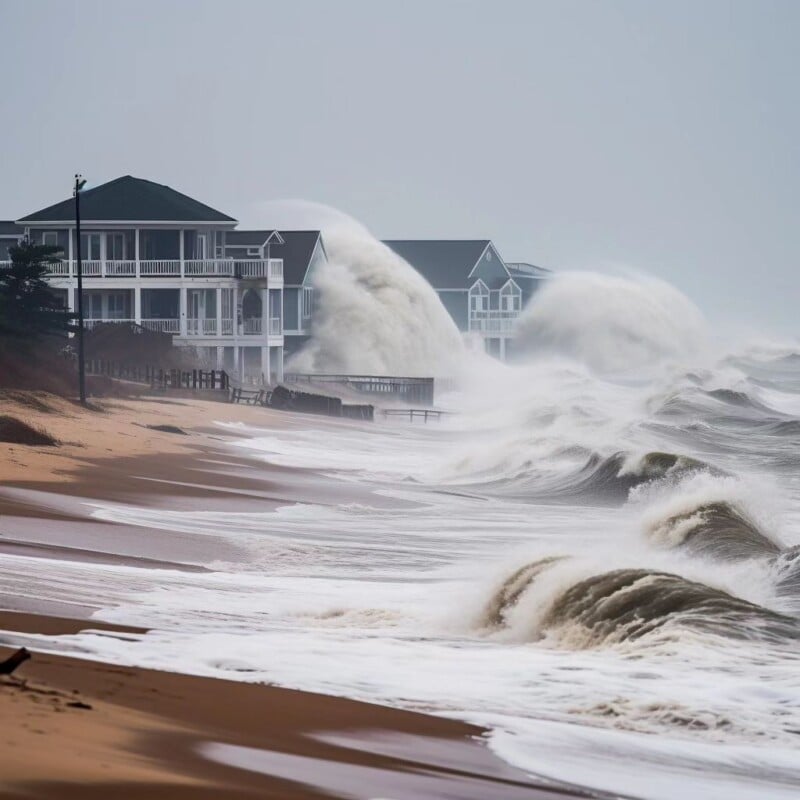 And while AI images containing people may be easier to spot because of misshaped hands or a general uncanny feel, an AI weather photo has the potential to appear more realistic.
With AI image generators improving all of the time, the material they produce has the potential to undermine general trust. Many of the people commenting on Outer Banks Photography think they have seen a great, authentic photo. They may be shocked to find out that it is a lie.