Sports Photographers Faced a Summer of Broken Lenses, Cracked Skulls, and Worse
The vast majority of sports photographers turn up for their jobs and cover games without incident. But this summer, there have been a series of nasty accidents, injuries, and most tragically of all — a death.
Photographers are often in the firing line during sports events, standing close to the action. The athletes are "in the zone", focused on the job at hand, and often don't see the photographer in their path until too late. Certainly, none of the incidents below were the fault of the photographer.
Despite the dangers, sports photographers are a hardy bunch. After any accident, the brave men and women want to go back to their posts as quickly as possible so they can continue doing what they love to do.
Cameraman Pete Stendel Hit in the Face
A New York Yankees baseball game had to be stopped after beloved YES Network cameraman Pete Stedel was forcefully struck in the face by an errant baseball.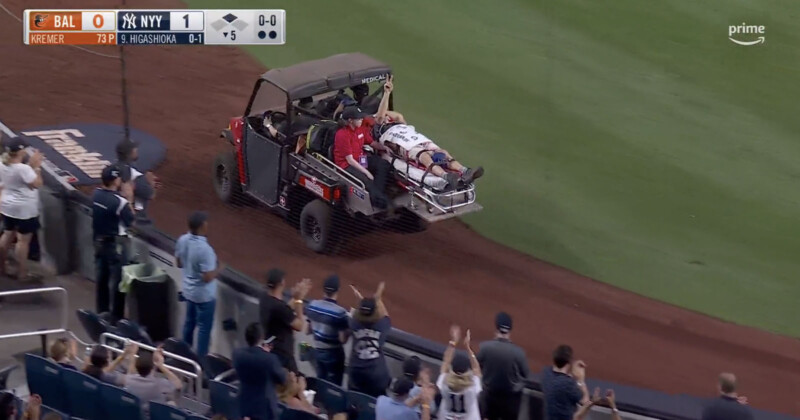 The July 5 incident saw Stendel, 68, out for the remainder of the summer, only returning to work last week. Stendel had vision problems afterward and also revealed he has been battling prostate cancer simultaneously.
Photographer Dies While Covering High School Football Game
Most tragically of all was photographer Linda Gregory who died just last week after an incident at a junior varsity game in Kansas when two players were engaged in a block that carried on out of bounds where they collided with Linda. The crash sent Linda falling backward and she hit her head on the concrete apron.
Her husband Mel made the heartbreaking decision to turn off Linda's life support.
Mountain Bike Photographer's Spine Broken in Multiple Places
This summer, it was reported that Australian photographer David Blucher has been in hospital for an extended period of time after a life-changing accident while covering a mountain bike event.
Blucher was taking photos in Mount Stromlo, Canberra when one of the riders lost control of their bike and hit him. Blucher says he has no memory of the accident or being flown to Sydney where he had an 11-hour surgery. The photographer is still in hospital but is aiming to be back on the bike course taking photos again soon.
XFL Championship Game Stopped as Photographer is Treated
The XFL championship game was delayed for 10 minutes back in May, after photographer Tony Morano was taken out by one of the football players who had just received the ball.
Morano was knocked backward, the fall made worse by the fact he was holding a hefty telephoto lens. Morano was carted off the field and taken to hospital with a minor concussion.
Photographer Run Over at NASCAR Race
A photographer was struck by a race car while covering an oval NASCAR race. Despite being rushed into an ambulance and complaining of shoulder pain, the photographer was okay and was back at his post before the end of the race.
Lenses Being Destroyed
There were a number of incidents during baseball games that saw expensive lenses being damaged. But perhaps none quite like Jim Rasoll's Sony 400mm f/2.8 lens which was destroyed during a Miami Marlins game in June after the ball flew into the glass at 104 miles per hour.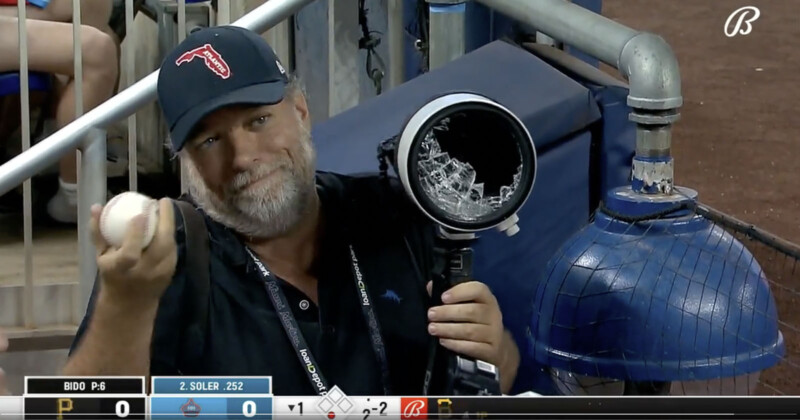 Fortunately, Rassol was made whole after people pitched in and a generous offer from Sony replaced his telephoto lens.
Another camera was destroyed during the Little League World Series last month, but this one was an unmanned TV camera.