Taming Digital Photo Clutter: From Mess to Mastery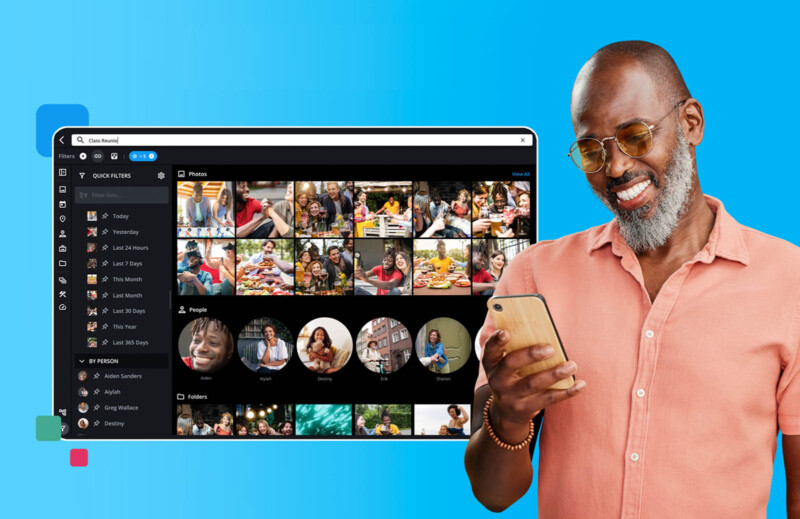 From its early days, the digital age promised endless convenience. Yet, for many, it has led to a vast sprawl of photos, videos, and files scattered across smartphones, computers, and storage devices. Instead of feeling empowered by technology, it's easy to feel overwhelmed.

You're not alone if you've ever frantically searched for a specific photo or document across multiple devices.
Full disclosure: This sponsored article is brought to you by Mylio Photos.
Got Digital Overload?
Our media libraries are ever-expanding. You must ensure you have enough storage space (and pay for it). You need easy and flexible accessibility, and you want privacy. A lifetime of digital images and files is an asset. Yet the challenges of managing everything are evident, from wasting time tracking down particular shots to duplicate files eating up space or needing a reliable, automated backup routine.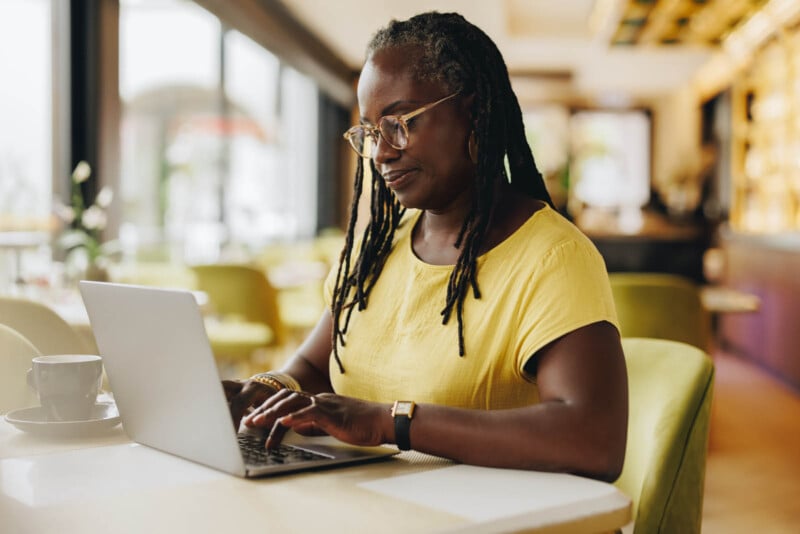 Download Mylio Photos; it's free.
Meet Mylio Photos: Your Digital Life Organizer
Mylio Photos is designed to tackle most (if not all) challenges with how people currently manage their photos, videos, and documents. The top 5 things that make Mylio Photos indispensable are:
1. Flexible and unified library. Mylio Photos lets you consolidate your media lifetime in one library, accessible always. Your Windows computer works seamlessly with your iPhone; your Android tablet syncs with your Mac. When adding media to a Mylio Photos Library, you can link to existing folders—or copy or import files and folders.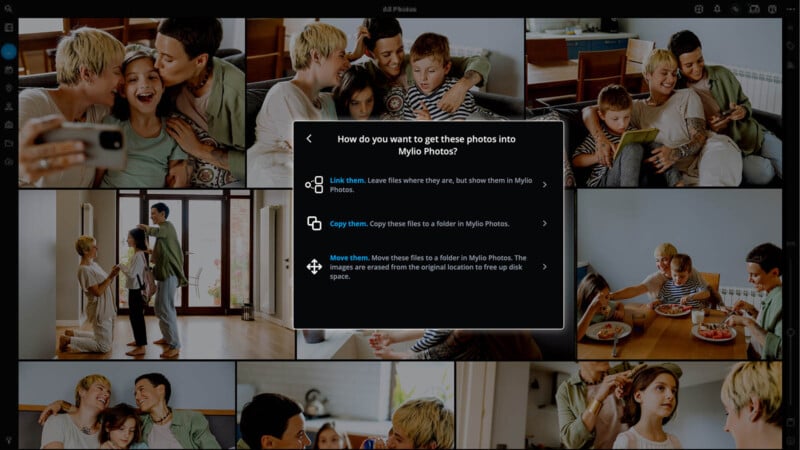 2. Find any photo or video faster. On import, Mylio Photos scans all media files to build an AI-driven index that (with the release of the new version in late September) will deliver faster results than any other search tool. The index is built privately on users' devices; Mylio (and external entities) cannot access user data.
What's the benefit? Your images are automatically organized by dates, events, locations, and people—and tagged for faces detected in pictures, text (OCR), in-camera EXIF and IPTC metadata, GPS data, and AI-identified activities, objects, and visual properties. Applying QuickFilters to your searches helps narrow the results with astonishing accuracy.
Download Mylio Photos; it's free.
3. Reduce your dependence on Cloud storage. The Cloud is convenient but demands constant internet connectivity. Further, it raises privacy concerns, with breaches and unauthorized access risks. Recurring fees can increase, especially with massive libraries full of raw files. Outages or data loss events (though rare) can be catastrophic. Bottom line: A balanced Cloud and local storage approach is paramount for true digital peace of mind.
4. Work with your go-to editing apps—seamlessly. Photographers can easily edit files in Lightroom or any external editor using the "Open With" command, then save edited files (using industry-standard metadata) to their Mylio Photos library. Sharing images via the universal clipboard is a simple copy-and-paste into documents, websites, and more.
5. Offline access from anywhere. Unlike most photo services, Mylio Photos grants offline access to all your files all the time. Access, edit, and manage all your photos on the go without concern for internet whims.
Mylio Photos offers a holistic digital asset management solution that's free to use for unlimited files. With Mylio Photos+, the optional premium plan, you get automated backups and additional features. Either way, your media remains accessible, streamlined, and wholly under your purview.
Download Mylio Photos; it's free.
3 Real-Life Situations to Make You Fall in Love with Mylio Photos
1. Access any file offline on the go.
Situation: You're heading on a flight without Wi-Fi and want to finish processing images from a recent shoot on your laptop or tablet during the journey.
How Mylio Photos can help: Since you can access the app offline, open it to start reviewing, editing, and organizing, even without a connection. With the Mylio Photos+ plan, SpaceSaver technology will fit even the most extensive photo library on your smartphone without maxing out storage space. Each image will be 10% or less of the original size but still suitable for sharing and editing.
2. Discover, cull, and curate quickly with intelligent (and private) AI tools.
Situation: You just shot 5,000 images, maybe on a trip or for a wedding or portrait session.
How Mylio Photos can help: Use AI QuickFilters to find SmartTag categories like exposure, people with eyes open or closed, and people smiling or not smiling. Or, with a few clicks, see all images captured in portrait orientation, with a 35mm Canon lens, automatic white balance, and a flash that didn't fire. Want to enter a photo contest? Find the perfect image based on all the contest criteria.
3. Tell meaningful visual stories with minimal effort.
Situation: Your child's birthday is coming, and you want to celebrate them by showing how they've grown.
How Mylio Photos can help: Use the LifeCalendar, QuickFilters, and SmartTags to see photos from all their birthdays, telling a meaningful visual story of their milestones. In no time, you have the perfect subset of images for a slideshow or a photo book.
These practical scenarios highlight how Mylio Photos can swiftly become integral to your digital life. The goal isn't just to manage files but to simplify and enrich the experiences around them. With Mylio Photos, you're not merely consolidating and organizing your library but also curating projects, stories, and memories.
How to Get Started with Mylio Photos
Download Mylio Photos for free. Install it on at least one device. The application works on Windows, Android, macOS, iOS, and iPadOS.
Start adding media to Mylio Photos one step at a time, from social media, Flickr, your phone camera roll, storage devices, cameras, scanners, and more.
Start decluttering your consolidated library with the declutter and dedupe tools. (Mylio Photos detects duplicate files on import.)
If you like what you see, upgrade to Mylio Photos+ or opt-in to the 30-day free trial to experience the complete feature set. For example, add an external hard drive and see how easy it is to make automated backups a staple rather than an afterthought.
Schedule regular sessions to review and cull recent photos, do digital decluttering, or share finished images. Lean into the app's capabilities to help you on this journey.
Finetuning your media management routine can be a game changer. And a harmonious digital life simplifies your photo workflow and sense of what's possible.
Download Mylio Photos; it's free.
---
Full disclosure: This sponsored article was brought to you by Mylio Photos.