ProMaster's New Chronicle is an Adaptive, Multifunctional Tripod
ProMaster has launched the Chronicle, a multifunctional, adaptive tripod that is designed to improve the image capture process from top to bottom for a wide range of creators. That's a significant promise, but ProMaster says it can deliver.
From a bird's eye view, the Chronicle is either an aluminum or carbon fiber tripod and ball head that can support up to 22 pounds and is rated for use in temperatures as low as -4 degrees Fahrenheit (-20 degrees Celcius). It reaches a working height of over 59 inches and collapses down to a folded length of just under 23 inches. Teased earlier this month, the project is finally public on Kickstarter.
There are 1/4″-20 and 3/8"-16 threaded accessory ports on the tripod's yoke and bubble levels on both the yoke and ball head. The tripod's legs, which are twist locks covered in a silicone grip, feature 3-position angle adjustment. The feet on the tripod can be easily switched out to all-terrain feet and there is a removable control handle for the ball head, which ProMaster says is unusual on most tripods.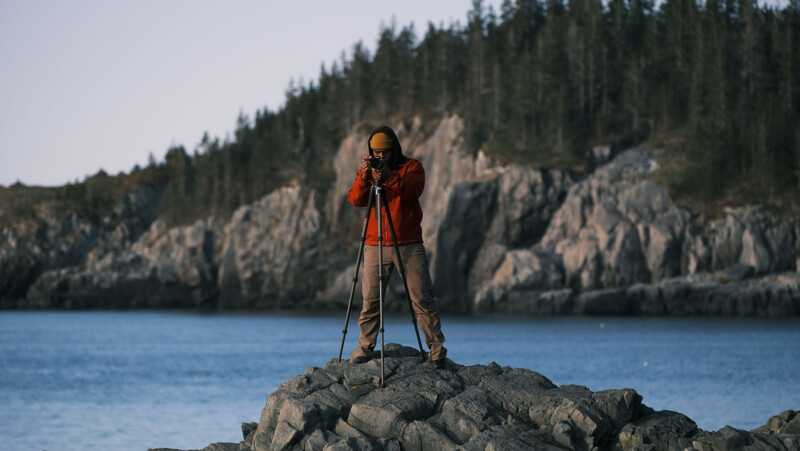 The Chronicle's adaptability is based on two major components that ProMaster says introduce new, patent-pending features into the stabilization space.
First is the ball head, which ProMaster says it has reimagined entirely. It features a new way to attach either a smartphone or a camera to it and at the turn of a knob, it can be switched between Arca-Swiss type and flexible phone mount.
The company says that while there are other heads on the market with the ability to convert from camera to phone mounts, the one on the Chronicle is the first and only ball head that does so using a standard Dovetail quick-release instead of a simple 1/4″-20 threaded post.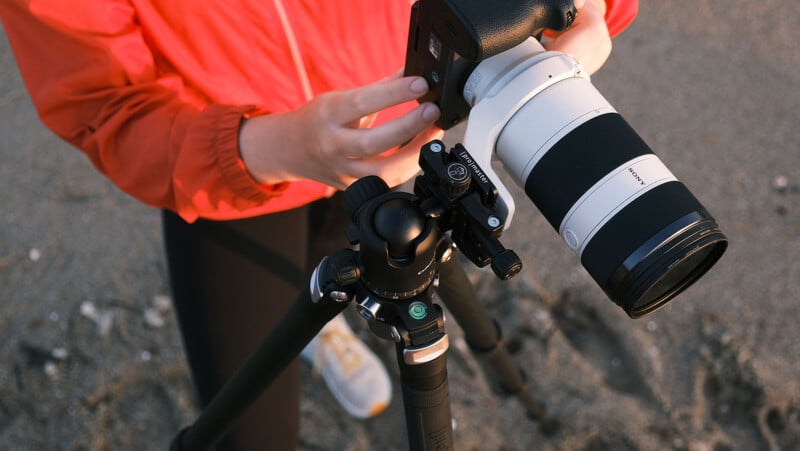 Second is the center column, which has multiple functions.
In place of what is typical here, ProMaster has made what it calls the Flexor removable from the yoke to create a handheld "stabilizer" of sorts that allows for easier and smoother handheld capture. The Flexor unit also has legs and when they are extended, it becomes a tabletop or ground-level tripod.
It can also become a monopod: detach one of the tripod's legs to form a traditional monopod by installing the upper portion of the Flexor, with the ball head attached, to the top of the leg.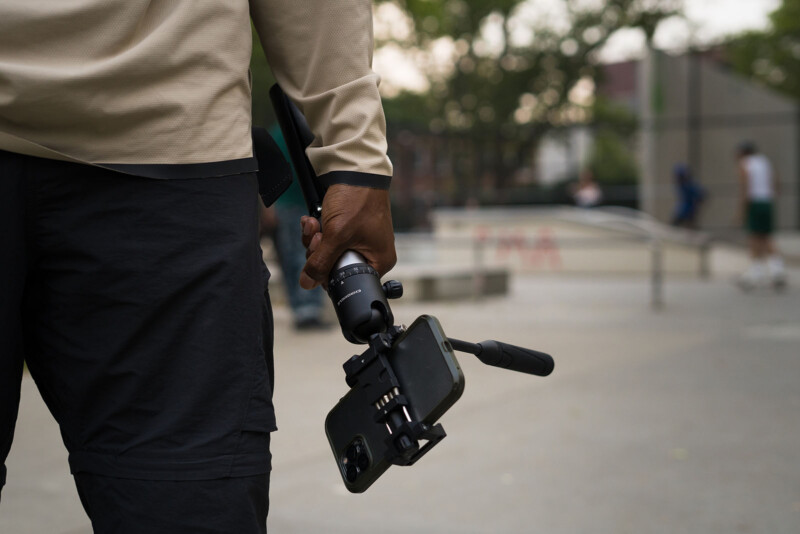 Finally, it can transform one more time into a monopod with a three-leg base by unscrewing the standard rubber foot from the monopod leg and installing the Flexor's bottom section. ProMaster says this base has a built-in ball joint for smooth panning and tilting, and a locking collar on the ball joint allows panning movements without tilt.
"Ultimately, the Chronicle is a tripod that can do it all, and all in one piece. From taking family photos, shooting landscapes, or capturing anything from sports to astrophotography, take this tripod on day-to-day travels and bigger adventures," ProMaster says.
"A tripod with a truly integrated design and the elements you need, wherever your photography takes you. A tripod that inspires your creativity."
The ProMaster Chronicle is currently being offered to backers on Kickstarter for as low as $239, which is up to $180 off the final retail price. The company intends to deliver finished products to backers by November 2023.
---
Disclaimer: Make sure you do your own research into any crowdfunding project you're considering backing. While we aim to only share legitimate and trustworthy campaigns, there's always a real chance that you can lose your money when backing any crowdfunded project.