One Lens Plus Two Teleconverters Equals One Amazing Safari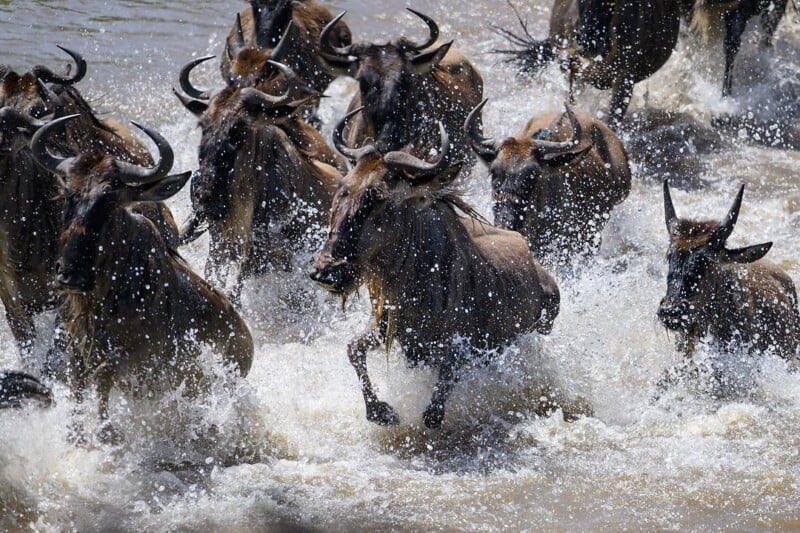 Quick question: what's the best lens for photographing wildlife at different distances? A telephoto zoom, of course, because then you can zoom for the focal length and framing you want. But if that's true, then why did I take a fixed telephoto with me on the safari I just led to Africa? Because, paired with two teleconverters and one camera feature, it actually gave me MORE focal lengths to work with. Let me explain…

I've been taking people to the Serengeti, in Tanzania, for nearly twenty years now. Up until this trip, I've always used Nikon's 200-400mm f/4 or 200-500mm f/5.6 lenses. But photography is a creative process, and that means trying different things. So instead of choosing between those same two lenses once again, I decided to bring the relatively new
Nikkor Z 400mm f/4.5 VR S lens
.
Fairly compact, light, and very sharp, it's easy to hand-hold. Plus, paired with two Z teleconverters and shooting with the Nikon Z 8 (switching in and out of FX/DX crop mode for either 45-megapixels or 19.4-megapixels), I now have a choice of these focal lengths:
400mm (just the lens)
560mm (with 1.4X TC)
600mm (equivalent using the 400mm in DX crop mode)
800mm (with 2X TC)
840mm (equivalent using the 560mm in DX crop mode)
1200mm (equivalent using the 800mm in DX crop mode)
So instead of carrying a larger, heavier zoom, I'd have a lens that's smaller and easier to handle, and with a little extra effort (swapping out teleconverters and cycling between FX/DX), end up with more options. Sure, I was giving up finer compositional control by not being able to zoom, but there's another way to look at that as well. By not having the zoom, I was forced to shoot tighter or looser than I would have otherwise, which in reality, forced me to be more creative in my framing.
Here's another big reason I decided to take this lens, instead of the zooms I'd used in the past – Nikon's larger Z mount has allowed them to build their Z lenses to an even higher level of quality and sharpness. This meant this one lens, paired with those two teleconverters (and the Z 8), could give me even better quality images than I'd made in the past. Finally, since the 400mm, paired with either teleconverter is very sharp wide open, I rarely used a smaller aperture. And that, of course, allowed me to better isolate my subjects using shallow depth of field (and avoid going to unnecessarily high ISOs).
Of course, making pictures with this kit wasn't just about the lens, teleconverters, and focal lengths. I leaned heavily into Nikon's new autofocus options, regularly changing them based on framing and subject. The 3D AF-area mode was my default, with "Animal" subject detection turned on. But I sometimes switched to Auto-area AF, or a custom Wide-area box, depending on what I was shooting.
For birds, I often switched to Pre-release capture, to easily catch them taking off. Frame rate was another setting I regularly changed, quickly cycling between 6, 8, 15, 20, and 30 frames-per-second, again based on subject and type of action. In other words, I leveraged as many of the goodies packed into the Nikon Z 8 as I could. After all, what's the point of having a state-of-the-art digital camera if you're not taking advantage of all of its features?
In fact, speaking of features, you may be wondering why I didn't take my Nikon Z 9 and Nikkor Z 400mm f/2.8 TC? After all, the Z 9 offers a few more features and longer battery life. And that lens is faster (wider aperture) than the 400mm f/4.5, plus the 1.4X teleconverter's already built in. So why not that combination, along with the 2X teleconverter?
Simple. Size and weight.
I'd be taking multiple flights through multiple airports to get halfway around the world, then loading in and out of safari trucks and shooting from a limited space within them. Carrying and managing bigger gear would make my life more difficult. As I like to tell my students, photography is all about choices. You'll rarely find yourself with only one way of doing something. The key is in choosing the one that's right for you, for that situation.
It all comes down to the kind of pictures you want to make and how you're going to do that. For me – for this trip – the Z 8 paired with the 400mm f/4.5 and teleconverters was the perfect combination.
This won't be the last time I take a group to Africa, and guess what? I'm sure that next time I'll bring a different kit. Because again, what's the point of doing the same thing the same way over and over?
So now you know what gear I used on this photo adventure and why. Now let me show you a few more photos, and explain how I made them: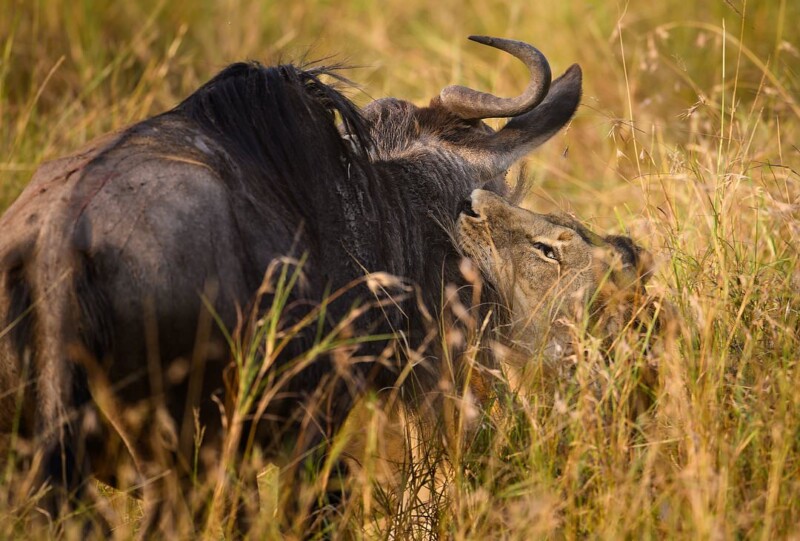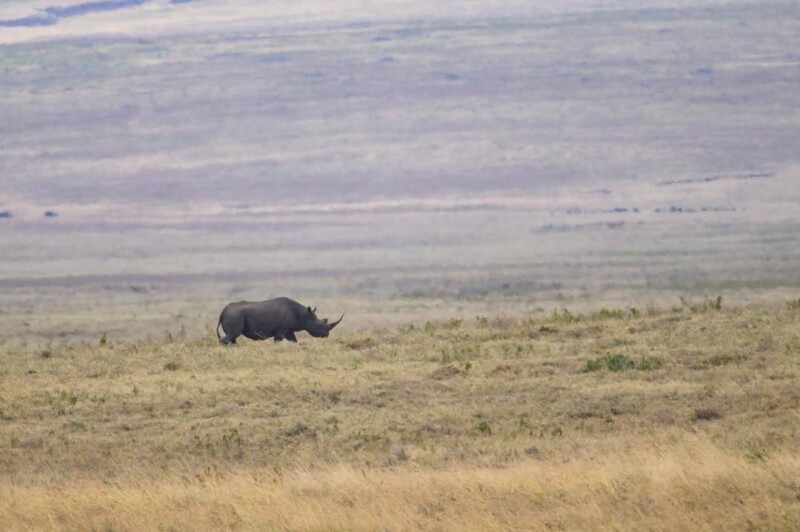 ---
About the author: Reed Hoffmann is a photographer and photography instructor who has been in the photo industry for decades and who has used every Nikon DSLR (and taught most of them). The opinions expressed in this article are solely those of the author. Follow along with Hoffmann's latest workshops here. You can also find more of Hoffmann's work and writing on his website, Facebook, Instagram, and Twitter. This article was also published here.