Photographer Sues NYC Socialite For Getting Him Jailed on False Charges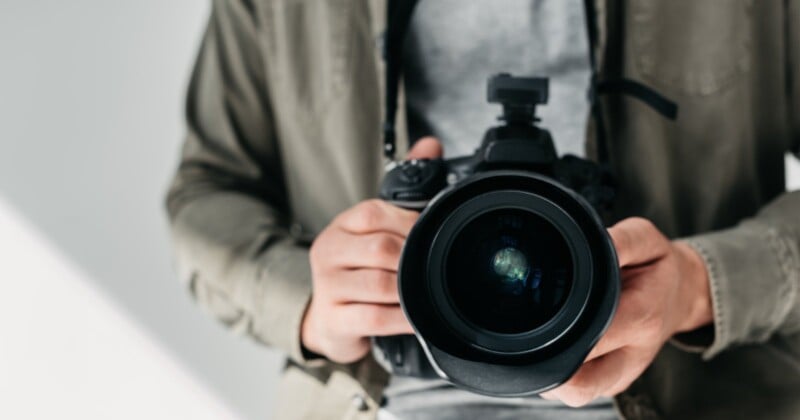 A professional photographer is suing a New York City socialite and former client for getting him jailed on false charges and destroying his once-promising career.
On Sunday, photographer Jacob Beam filed a multi-million dollar lawsuit against socialite Libbie Mugrabi claiming that he now works as a part-time food deliveryman after the "horrific ordeal" she launched on him.
According to a report by The Daily Beast, the photographer claims he met Mugrabi, who is the ex-wife of billionaire Andy Warhol collector David Mugrabi, through a mutual friend in December 2021.
Mugrabi, who produces a streetwear accessories line called Libbie Love, was impressed with Beam's photography portfolio and wanted to hire him to do a shoot for her company.
According to the lawsuit, Mugrabi flew Beam to Hawaii for a photoshoot. Although the shoot in Hawaii was later canceled, Mugrabi asked the photographer to come to work with her in New York.
The socialite allegedly paid for Beam to move in from Indiana and work for her. The Daily Beast reports that Beam worked out of Mugrabi's home studio, doing photography, web design, and graphic design for her company Libbie Love — while also working as her personal assistant.
'A Fit of Rage'
However, on May 22, 2022, Beam alleges that Mugrabi suddenly turned on him and "had a fit of rage" and ordered him to get out of her townhouse.
According to the lawsuit, Mugrabi had "rummaged through [his] personal belongings and found a journal that he was keeping, which made reference to her."
Beam says that Mugrabi was furious that he had written about her in his journal as she had a book deal with a publishing company. The photographer claims Mugrabi threatened to have him shot if he tried to sell any details about her.
The complaint states: "She loudly told him, 'How dare you write about me. You know I have a book deal with Simon and Schuster, and if you try to profit off my name I will send someone to shoot you through the head. Do you understand?'"
According to the lawsuit, Beam left Mugrabi's townhouse and the socialite's then-publicist booked him a room at a nearby hotel, which the photographer paid for upon arrival.
But the next day, Beam was walking in Central Park when Mugrabi contacted him demanding that he return some clothing designs that he had stored on his laptop. The photographer also claims that the socialite "threatened him, telling him that she was calling the police."
When the photographer returned to his hotel room, New York City Police Department (NYPD) officers had shown up at his door.
NYPD Officers told Beam that "a woman reported that you had held her at gunpoint and forced her to book this hotel room." According to the lawsuit, Beam "was never in possession of and has never owned a gun."
Beam was also told by NYPD officers that Mugrabi had accused him of stealing her camera — which actually belonged to him.
Despite this, Beam was allegedly arrested on a raft of charges, including stalking, menacing, and criminal possession of a weapon. The photographer spent a night in jail before being arraigned the next day in New York County Criminal Court and released on his own recognizance.
'Horrific Ordeal'
Beam returned home to Indiana shortly after and all of the charges against him were eventually dismissed on September 6, 2022.
However, Beam says he has "continuously suffered from extreme anxiety and depression" following the incident. He has not been able to work as a professional photographer since the ordeal.
"Due to the post-traumatic distress that he has continued to experience, [Beam] has been unable to work full-time, and has been in a near-constant state of anxiety and depression," the complaint states.
"He supports himself as best he can by delivering food on a part-time basis, and he has sought the assistance of a therapist to help him try to function and to try to overcome his psychological and emotional issues caused by the horrific ordeal he has undergone, which was directly caused by [Mugrabi's] outrageous and malicious actions."
Beam is asking for a jury trial and at least $5 million in damages. The Daily Beast reports that Mugrabi did not immediately respond for comment.
Mugrabi previously made headlines when she was arrested for allegedly breaking her ex-housekeeper's phone and threatening her with a knife when her employee asked for the money she owed her.
---
Image credits: Header photo licensed via Depositphotos.