Paris Hilton Sued by Photographer for Editing Pics of Herself Without Permission
Paris Hilton is facing a copyright infringement lawsuit for cropping, editing, and posting photos of herself on Instagram without the photographer's permission.
In the lawsuit which was filed on November 30, photographer Claudia Occhipinti says she was hired in 2019 to shoot photographs of Hilton that would be used to promote her Electrify perfume.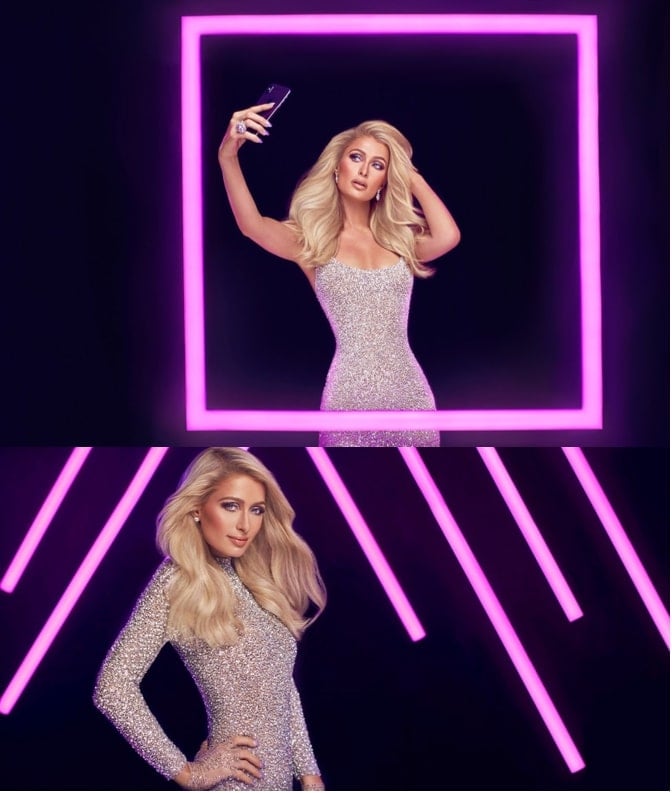 According to Law360, Occhipinti claims that the images could only be used to promote Hilton's fragrance in the media, on packaging, and in advertising, with no sub-licensing allowed.
The photographer also says she is the sole author and owner of the copyright on the photographs of the hotel heiress.
However, Hilton posted the photos on her Instagram profile, which boasts 21.2 million followers — allegedly depriving Occhipinti of revenue.
"Like many commercial photographers, Ms. Occhipinti's livelihood largely depends on revenue generated by licensing her original and commercial works for reproduction, distribution, and public display," the lawsuit states. "She also relies on her name being properly credited on her work."
According to the lawsuit filed in California federal court, Hilton also created unauthorized derivative works of the photographs, including cropping, resizing, and adjusting them in ways that impact the quality of Occhipinti's photographs.
In images seen in the court documents, Hilton allegedly created several unauthorized Instagram posts using Occhipinti's photographs.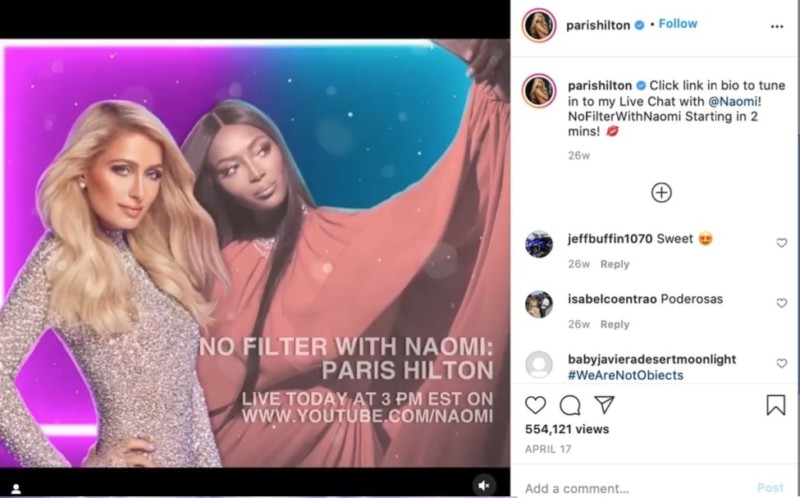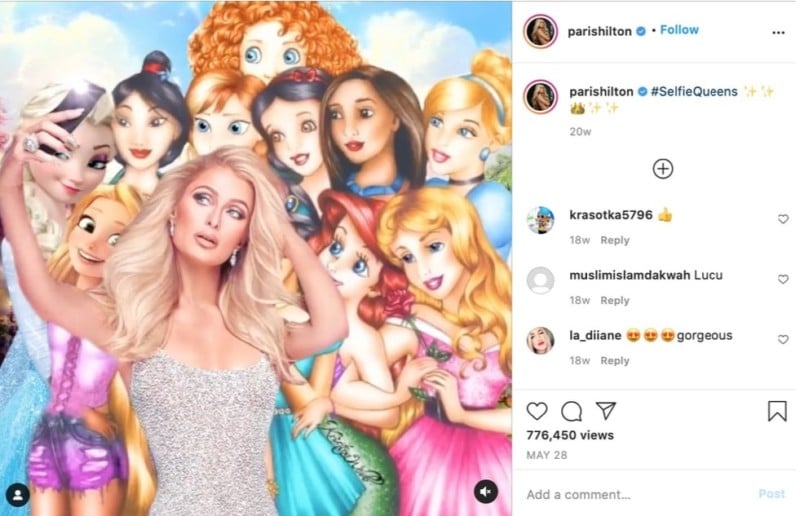 In one picture, Hilton photoshopped Occhipinti's image of her so it appeared next to supermodel Naomi Campbell.
In other images, the socialite photoshopped herself next to several Disney princesses, a unicorn, aliens, and Barbie.
Meanwhile, in a further image, Hilton edited Occhipinti's photo to appear alongside her catchphrase "sliving." Hilton coined the term "sliving" which blends the slang word "slaying" with the motto "living (your best life)."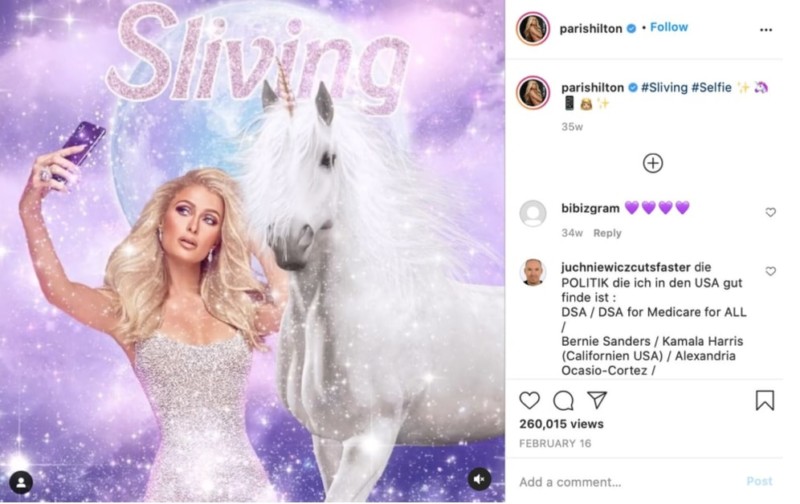 "In addition to the infringement of Ms. Occhipinti's photographs … in some of the infringing uses, even though Hilton knew that Occhipinti was the author and owner of the photographs and should be credited as such," the complaint alleges.
"Hilton placed her own logo or the logo of her companies or products on the photographs as if Hilton or her companies owned the photographs, intentionally creating a false impression and misleading attribution of origin that defendants are the owners or authors of the photographs."
When she discovered the infringement in October 2020, Occhipinti sent a letter to Hilton and her companies requesting that she remove the photos from her social media and pay for the use of them, according to the lawsuit.
But Occhipinti says Hilton has "refused to acknowledge any wrongdoing" or offer to pay a licensing fee.
Occhipinti said she would have licensed the photos to Hilton had the socialite asked.
The photographer is suing Hilton for copyright infringement and false designation of origin among other things.
Occhipinti is seeking injunctive relief, damages, litigation costs, and attorney fees.
---
Image credits: All photos from court documents, Claudia Occhipinti v Paris Hilton.