Toshiba Bought by the Private Equity Firm That Owns OM System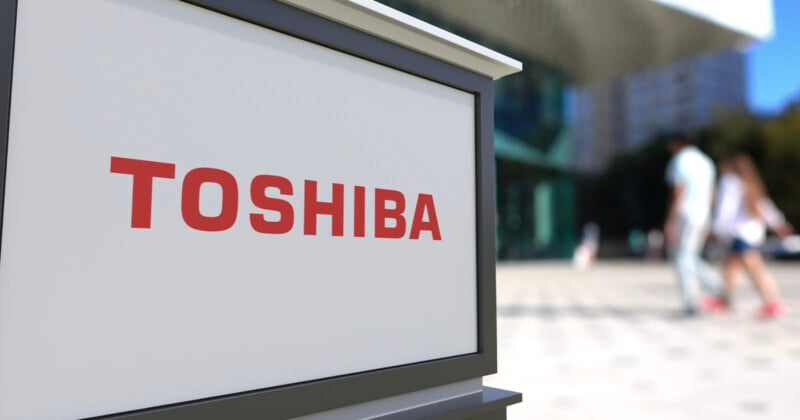 Toshiba has accepted a buyout offer from Japan Industrial Partners (JIP) and will be going private. The $14 billion transaction will keep the company under Japanese control as it attempts to turn its financial situation around.
As reported by The Stack, Toshiba will accept a $32 per share buyout offer from JIP, the same company that purchased the photography and imaging divisions of Olympus that took place between 2020 and 2021, which were later reformed into OM Digital Solutions and the consumer-facing OM System brand.
Toshiba had originally been offered a buyout earlier this spring, which the board accepted. Over the ensuing months, any shareholders who might have been against the deal eventually came around as the continued depression of the storage and computing markets put additional pressure on the beleaguered company.
"In May 2021, in response to the change in its management, the Company decided to review its basic management policy," Toshiba's writes in a public statement regarding the sale.
"At the same time, the Company announced the establishment of the Strategic Review Committee to support the Board in its decision-making by considering thoroughly and objectively the Company's future in order to enhance the Company's corporate value."
As a company, Toshiba has not been healthy in some time. That started mainly in 2015 when the company's reputation was badly damaged due to a massive scandal that revealed its executives had been cooking the books for years. More recently, it reported a 25 billion yen ($176 million) loss for the April through June quarter on 704 billion yen ($5 billion) in sales, down nearly 5% from the previous year, AP reports. But JIP has a history of turning around businesses, as that is its entire reason for existing (it was established in 2002 to restructure Japan-based companies). The private equity firm not only owns OM System, but also branches of Hitachi as well as the VAIO brand of Sony laptops.
"Over the past 20 years since JIP's founding, JIP has engaged in the revitalization of 20 or more large companies," JIP says, according to The Stack.
"JIP has recognized that despite the fact that there are many major corporations each of which has accumulated sufficient management resources such as a customer base, technology, products and services, and human resources, but which is unable to demonstrate its latent potential because of reasons, such as failure to steadily implement individual measures and operations not running smoothly."
---
Image credits: Header photo licensed via Depositphotos.