Quirky Photo Project Celebrates the Comedy and Beauty of Architecture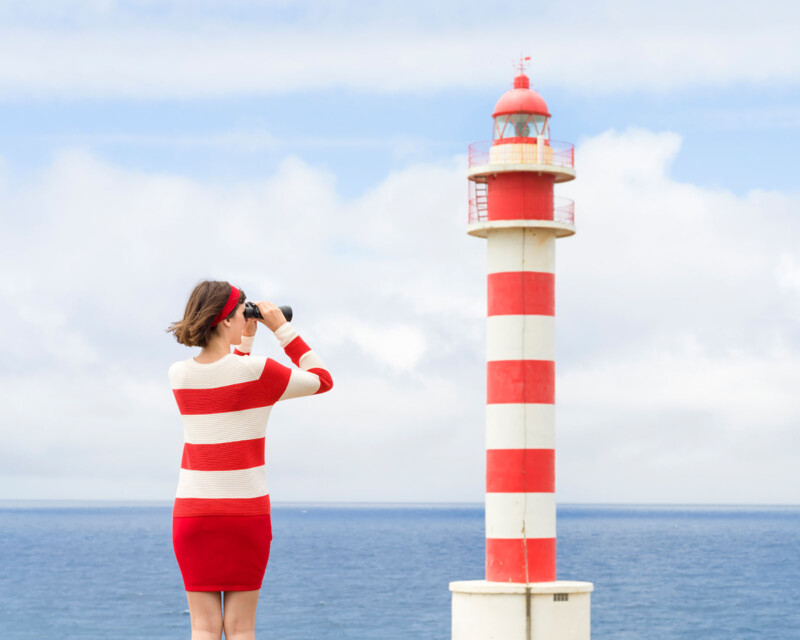 A photographer duo has released a series of whimsical and humorous photos that showcase the beauty of architecture.
Anna Devis and Daniel Rueda are a pair of imaginative photographers from Spain who create their eye-catching photos without photo editing software. Instead, they spent a lot of time planning for a shot.
"Besides some very basic image-processing, we create these surreal scenarios without the use of photo editing software," Daniel tells PetaPixel.
"Instead, we carefully set everything up on location using all sorts of everyday objects, colorful papers, matching outfits, and tons of natural light."
The pair describe their work as "street photography meets ephemeral art."
"What we mean by that is everything you see in the picture was actually there in the moment we took the photo, the locations at, but and the surreal props we create," explains Daniel.
"And when we're finished, we carefully remove every trace of our presence as if nothing had happened there."
The creative brace has just released their first book titled Happytecture which the pair describe as "the culmination of our creative journey, which began when we first crossed paths while studying architecture several years ago."
To capture their photos, Anna and Daniel travel far and wide seeking out eye-catching buildings and architectural marvels.
"Our interest goes beyond iconic landmarks and tourist spots. We also find inspiration in everyday places and random details that often go unnoticed," says Daniel.
"For us, beauty is ubiquitous and can be found in the most unexpected places as well as in architectural masterpieces."
The photo duet initially sketch out their ideas and while some ideas can be completed within a few days, others can take weeks or even months.
"Ironically, the least time-consuming part of our creative process is the actual shooting and editing, as we spend most of our time planning how to execute our ideas," adds Daniel.
"Our goal is not only to bring architecture closer to the people one image at a time but also to showcase that beauty and humor can be found literally everywhere and in everything, inviting people to see the world through a new and fresh perspective.
"And hopefully, by raising awareness about the cities we live in today, we might be able to contribute to give shape to the world our children will inherit in the future."
PetaPixel have previously featured Daniel and Anna, including a behind-the-scenes look at their work.
More of their work can be found on Anna's Instagram and Daniel's Instagram. Happytecture can be purchased from their online store.
---
Image credits: All photos by Anna Devis and Daniel Rueda.