Heart-Stopping Photos of World Record Slackline Attempt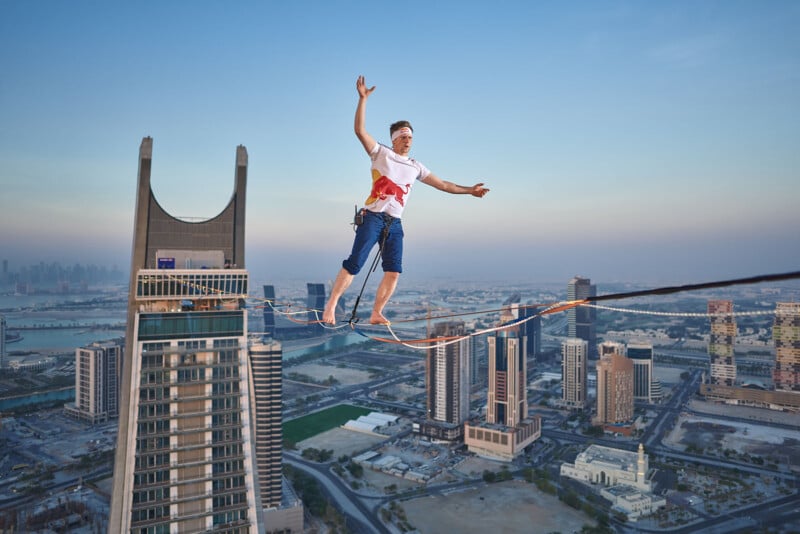 Perched 640 feet up in the air on a line less than one inch wide, Jaan Roose battled high winds to take a slackline world record as photographer Volodya Voronin captured it all in remarkable detail.
Roose was in Doha, Qatar in June to cross the newly-opened Katara Towers at a height just slightly above that of the Seattle Space Needle. The Red Bull athlete took the world record for the longest LED slackline walk which he calls "Sparkline."
The Estonian slackliner walked almost 150 feet some 60 stories up in the air noting that it was one of the toughest challenges he had faced.
The unusually shaped Karata Towers, also known as the Crescent Tower Lusail and Katara Hospitality Tower, was opened in 2022 and boasts luxury hotels, movie theaters, and restaurants. Roose says as soon as he saw the towers he wanted to walk between them.
"Anything worth achieving comes with its fair share of challenges, and I'm proud to complete this one," says Roose.
"Per meter walked, this line was my toughest ever. As an athlete, I'm always looking to push myself further and defy the odds."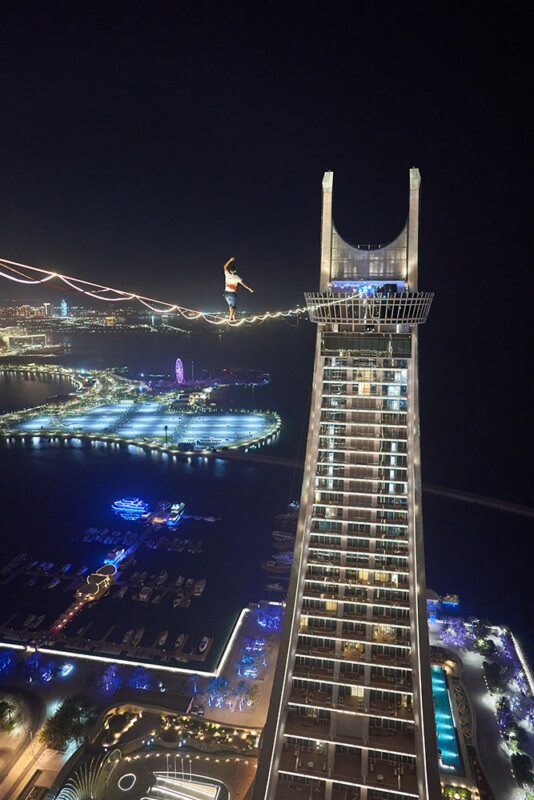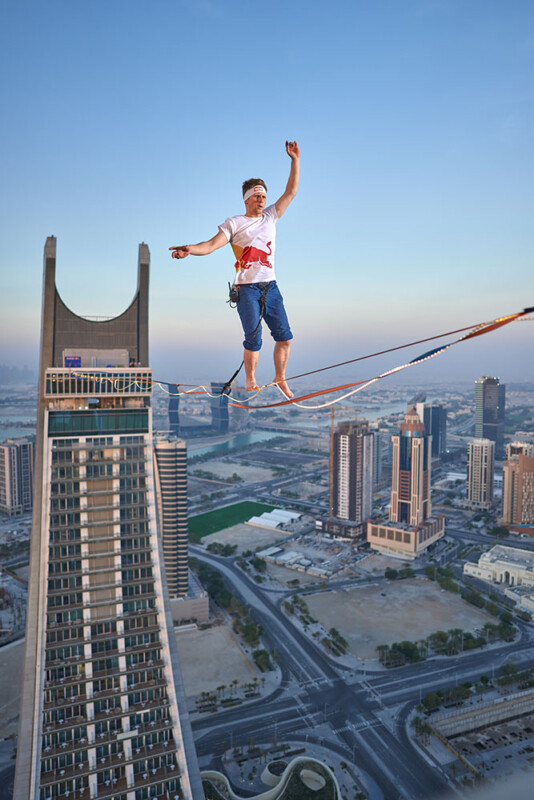 "In this case, the heat and wind conditions added a different element that I needed to react to and manage spontaneously while I was on the slackline," he continues.
"The warm LED lights and their extra weight also changed how the line interacted with me and my bodyweight. It's like skateboarding on a big heavy tree trunk rather than a light board."
Photographing the Epic Slackline
Action and adventure sports photographer Volodya Voronin was on hand to capture the action. He called the wind "chaotic" but says Roose took it all in his stride.
"[For Roose], it was as simple as drinking morning coffee," writes Voronin on his Instagram. "One of the coolest projects in which I participated and huge thanks to the team."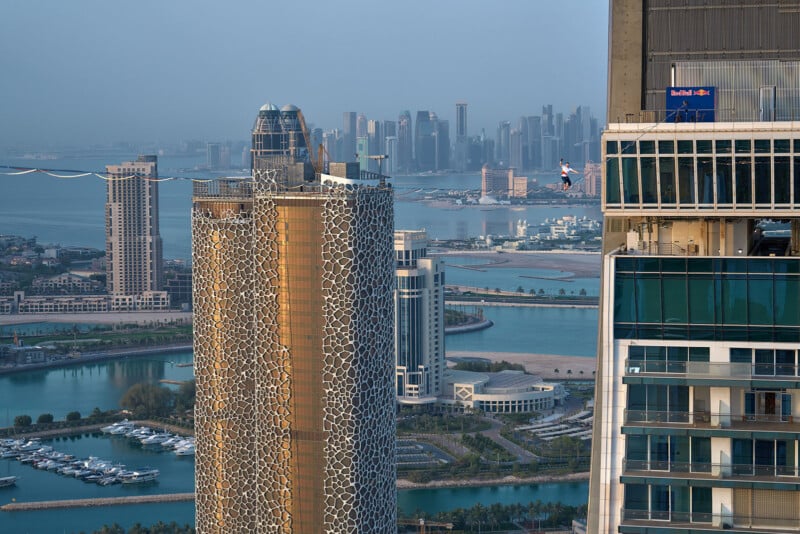 Voronin is an ambassador for Godox and makes use of strong flash in his photos to freeze the action coming from the athletes he is documenting.
---
Image credits: All photos by Volodya Voronin/Red Bull Content Pool.