Adobe Staff Worry Their AI Could Kill the Jobs of Their Own Customers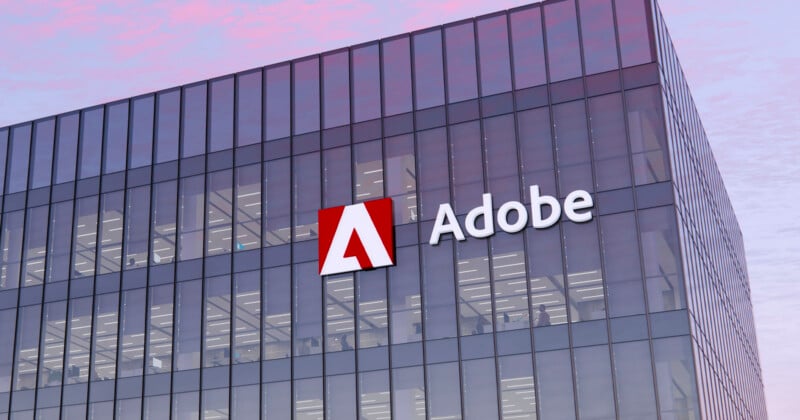 Some employees at Adobe are expressing concern that the company's advancements in artificial intelligence (AI), namely the text-to-image generator Firefly, will kill the jobs of its current customer base.
According to a report from Insider, Adobe employees are expressing concern that moving forward with AI technologies in the art space will cause companies to downsize graphic design departments, and one senior designer at the company says that is already happening.
The employee cites a billboard and advertising business they are aware of already made the move to reduce the size of such a team because of how effective Firefly's integration into Photoshop has become — and that is still in beta.
The situation has gotten to the point that some Adobe employees are experiencing an "existential crisis" and are calling it "depressing" in an internal Slack channel seen by Insider.
While some haven't been as negative about it as others — one argued that providing tools that make art faster and easier while also doing so ethically is a good thing — the problem isn't just as simple as deciding if it's good for jobs or not. Adobe makes software for design professionals and if those people don't have jobs, who buys Adobe software?
Adobe has experienced incredible growth over the years and regularly beats both quarterly and annual profit estimates. However, the concern is that as Adobe makes it easier to eliminate labor through the use of AI, fewer subscriptions to its Creative Cloud offering will be needed to do the same amount of work.
That is a very real conversation at Adobe, and many are concerned that the company is "in danger of cannibalizing" its own source of income. It's worth considering that the trend wouldn't stop with job loss at design firms — if Adobe's sales start to fall because its software is no longer needed at the current capacity, it is highly likely Adobe would downsize its own teams as well.
Basically, the argument is that the more Adobe invests in AI, the higher the likelihood it would hurt its own profits.
Insider reports that during an Adobe earnings call earlier this year, analyst Brent Thrill said the number one question he was asked by investors is whether advancements in AI would reduce Adobe's software sales.
Adobe's president of digital media, David Wadhwani, responded only that the company has a history of introducing new technologies that have led to more productivity and jobs. While true, it's not clear how that would be the case this time.
---
Image credits: Header photo licensed via Depositphotos.