Atomos Ninja Cast App Delivers Desktop Control of AtomX Cast Device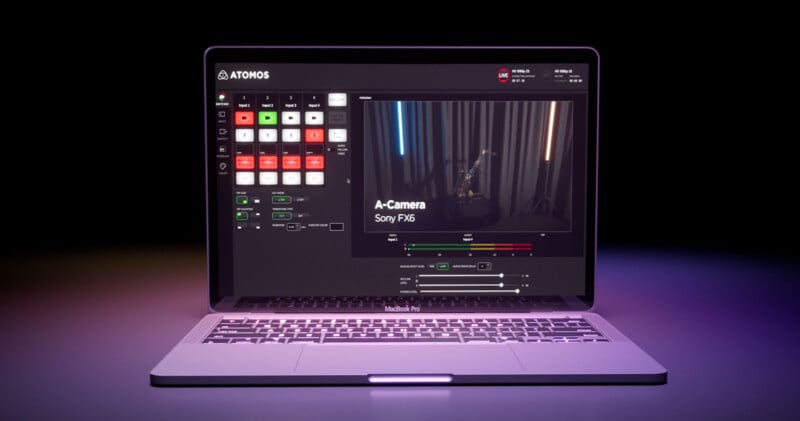 Atomos has announced Ninja Cast Desktop Software, providing users with complete control over the AtomX Cast add-on from a computer. Available for macOS and Windows, Ninja Cast delivers remote access over the AtomX Cast's settings and controls.
The AtomX Cast device was first released in 2021 and is a modular companion for the Atomos Ninja V and Ninja V+ monitor-recorder.
"The combination of the Ninja V and AtomX Cast becomes the Ninja Cast, a fully functional stand-alone switcher, multiview monitor, and broadcast quality recorder that does not require a computer to function. With a high-quality 5-inch HDR touchscreen monitor, four HDMI inputs, and physical buttons, the Ninja Cast is the ultimate portable live switching and streaming solution," Atomos explains.
Users can connect any Full HD video source to the AtomX Cast, including mirrorless or DSLR cameras. Pre-recorded content is available over HDMI as well. With the Ninja V/V+ docked, the AtomX Cast connects to a user's computer via USB-C and appears as a webcam. It is a plug-and-play device and works with up to four connected cameras.
Thanks to the new Ninja Cast desktop app, users not only have faster and more efficient control over the AtomX Cast's settings and features, but users also no longer need to have the AtomX Cast device within reach, allowing creators to have more available space in their working environment.
While the Ninja Cast software primarily delivers a more convenient way to use the AtomX Cast, the new software has one unique trick up its sleeve. As noted by DIY Photography, Ninja Cast can automatically match multiple cameras to each other, promising color consistency when switching cameras.
"Also, using powerful Atomos AI technology the desktop app can automatically compare camera inputs from user-chosen patches and then create the correct LUTs to apply to each input for perfect matching," Atomos says of Ninja Cast's color matching feature.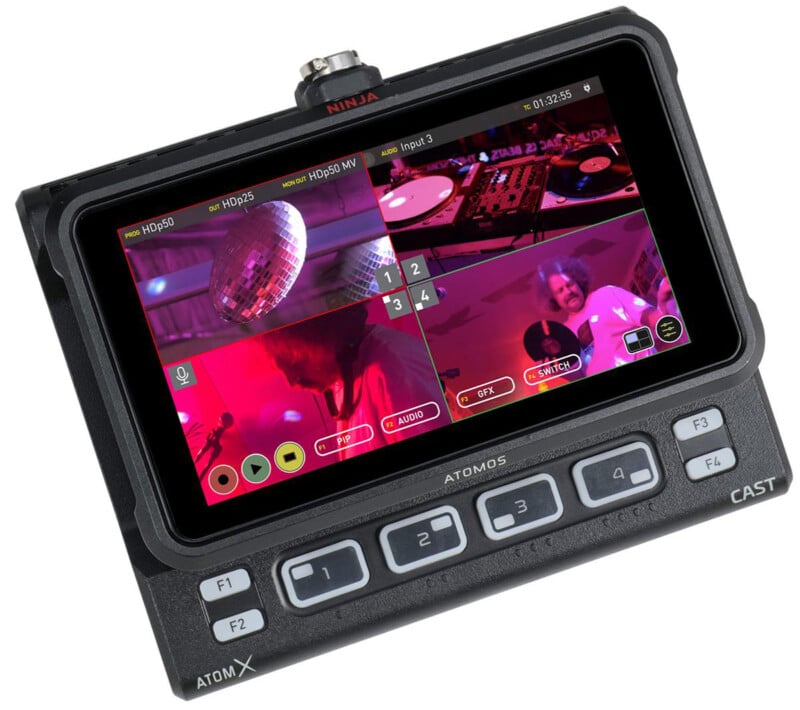 Pricing and Availability
The new Ninja Cast application is available now for macOS and Widows and is a free download. However, users must have an Atomos AtomX Cast and Ninja V or V+ recorder to use the app.
---
Image credits: Atomos