LEGO Celebrates Disney's Centennial with Beautiful Cinema Camera Set
Few companies have as many ardent fans as LEGO and Disney, so the newly unveiled Disney Tribute Camera LEGO set is sure to pique the interest of enthusiastic LEGO and Disney collectors alike.
As seen on 9to5Toys, the Walt Disney Tribute Camera (LEGO set 43230) celebrates Disney's centennial with an old-school cinema camera and the first-ever minifigure of Walt Disney.
The set includes 811 bricks and its primary attraction, the cinema camera, features film reels that form the shape of "100" in honor of Disney's centennial.
The included film strip that snakes around the camera features frames from famous animated Disney feature films in LEGO's trademark brick style. The showcased movies include The Jungle Book, Snow White, Alice in Wonderland, and many more.
As 9to5Toys points out in its reporting, the set also includes a black and white display stand featuring Mickey Mouse and Minnie Mouse minifigures sporting their original appearance in their debut in 1928's Steamboat Willie animated short film. The set also comes with new molded bricks for famous Disney characters Bambi and Dumbo.

Online reception has so far been very positive across LEGO fan sites. Jay's Brick Blog writes, "This is going to be an instant best-seller for so many reasons, and I think a must-have to celebrate Disney's 100th anniversary."
The new set is slated to arrive in stores on September 1 for $99.99. The set is not yet listed on the official LEGO store, although it is available to order from French retailer Fnac.
This is not the only camera-themed LEGO set PetaPixel has recently seen. Last month, PetaPixel featured a LEGO Ideas "Landscape Photographer" kit based on Ansel Adams. While that set may never be made, it is great to see LEGO sets celebrate cameras.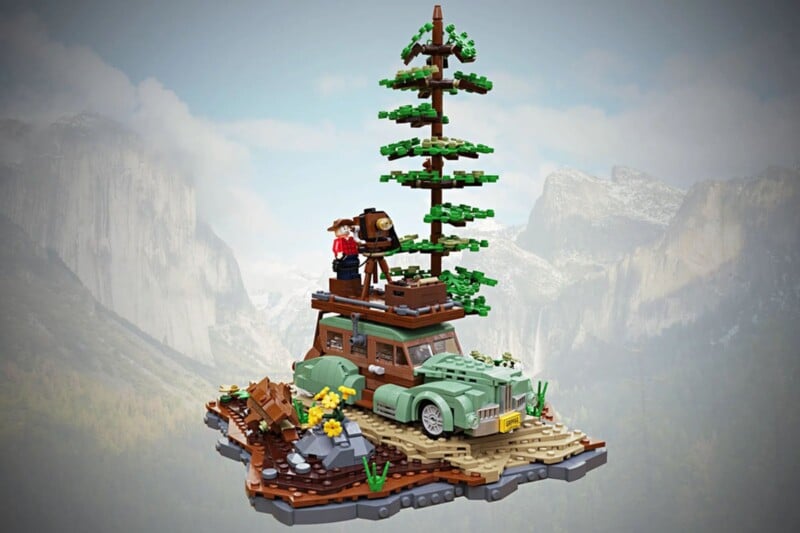 A prior set, the LEGO Vintage Camera, was released as a promotional item in 2021 for just under $30. While it is no longer available through LEGO, it can be found on eBay for around $50.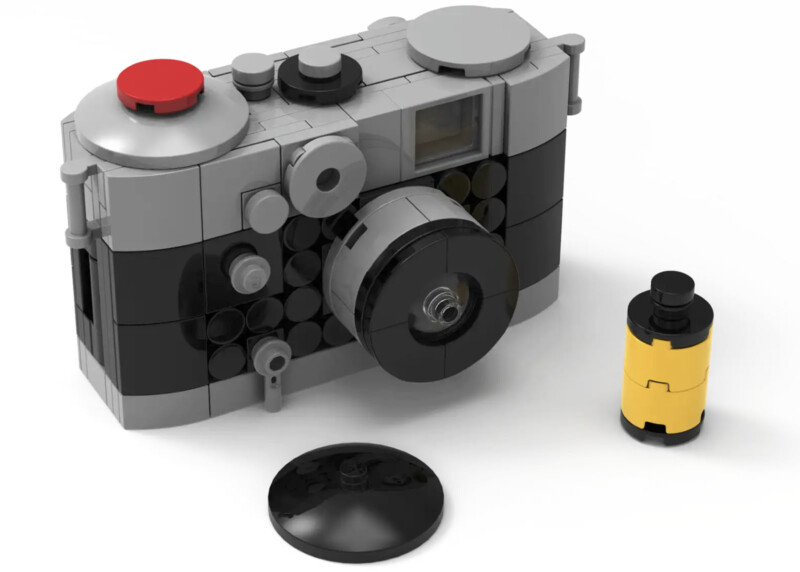 For the ultimate crossover between LEGO and photography, people can always go the route of Albertino from Instax Magic and create a working camera using LEGO bricks and a Zeiss-Ikon Trona folding plate camera.
---
Image credits: Images of the Walt Disney Tribute Camera courtesy of LEGO