AI-Generated Images Will Make 2024 US Presidential Elections a 'Mess'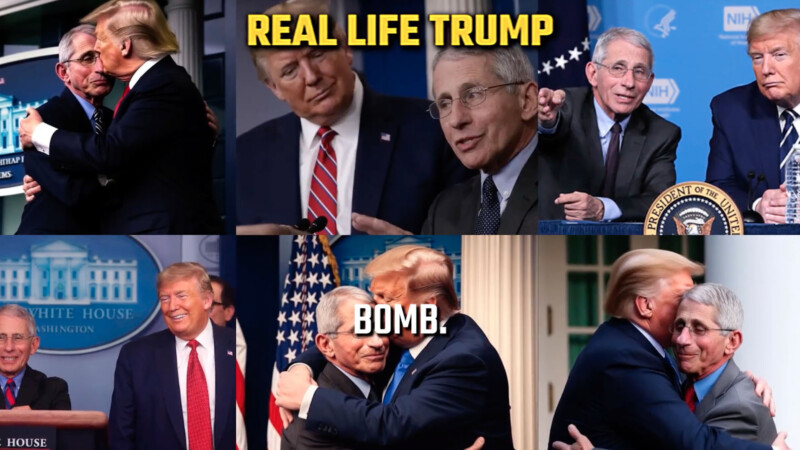 A former Google CEO says the 2024 U.S. presidential elections will be a "mess" because of images generated by artificial intelligence (AI).
Eric Schmidt, the former CEO of Google's parent company Alphabet, warned that generative AI will cause major problems during the current election cycle — because social media companies are unable to crack down on inaccurate or misleading content created by the fast-emerging technology.
"Advances in #AI are coming faster than we've ever seen," says Former @Google CEO Eric Schmidt. "I used to think that it would take 20 years, and now I think it's 5 to 10." pic.twitter.com/z2ZKPlDbOS

— Squawk Box (@SquawkCNBC) June 26, 2023
"The 2024 elections are going to be a mess because social media is not protecting us from false generated AI," Schmidt tells Andrew Ross Sorkin on CNBC's Squawk Box on Monday.
"They're working on it, but they haven't solved it yet. And in fact, the trust and safety groups are getting made smaller, not larger."
While there is a broad concern about the long-term impacts of AI on society, Schmidt says that "the short-term danger is misinformation" especially with the upcoming presidential election.
Fake AI Images are Already Being Used in Political Campaigns
A report published by The New York Times this weekend revealed that the gaps in campaign rules have enabled politicians to disseminate images and content generated by increasingly powerful AI technology.
Campaigns, ranging from mayoral races to the upcoming 2024 presidential election, are already using AI to create election ads or outreach emails — with some reportedly seeing benefits using the technology.
Donald Trump became a household name by FIRING countless people *on television*

But when it came to Fauci… pic.twitter.com/7Lxwf75NQm

— DeSantis War Room 🐊 (@DeSantisWarRoom) June 5, 2023
For example, Ron DeSantis's campaign team incorporated fake AI-generated imagery in an ad earlier this month.
The images showed the Florida governor's main rival, Donald Trump, embracing and kissing the former director of the National Institute of Allergy and Infectious Diseases, Dr. Anthony Fauci.
Political consultants, election researchers, and lawmakers tell The New York Times that existing defenses, such as social media rules and services that claim to identify AI content, have failed to do much to slow the tide.
They told the publication that setting up new guardrails, such as legislation reining in AI-generated ads, should be an urgent priority.