Ron DeSantis Campaign Makes Trump Attack Ad With AI Imagery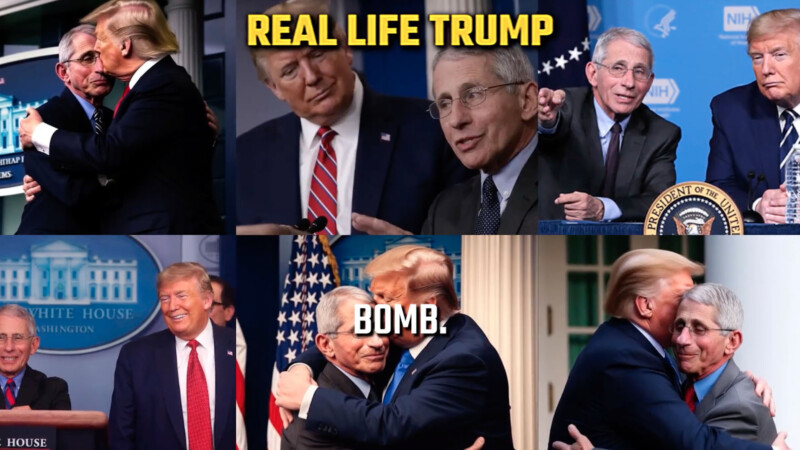 A campaign for presidential hopeful Ron DeStantis attacking Republican nominee rival Donald Trump has incorporated imagery generated by artificial intelligence (AI) showing a fake image of the former president embracing Anthony Fauci.
A Twitter account by the name of "DeSantis War Room" posted a video on June 5 attacking Trump's alleged cozy relationship with the former White House chief medical advisor and figurehead in the Covid-19 pandemic.
In one clip, six images of Trump and Fauci together are shown with three being genuine photos and the others generated by AI.
Donald Trump became a household name by FIRING countless people *on television*

But when it came to Fauci… pic.twitter.com/7Lxwf75NQm

— DeSantis War Room :crocodile: (@DeSantisWarRoom) June 5, 2023
According to the AFP, photographers from Getty Images, the National Institute of Health, and Reuters captured the genuine photos. But the other three, which all show Trump and Fauci touching or cuddling each other, are blatantly AI images.
Telltale Signs of AI
AI image generators struggle with text, and the smoking gun that DeSantis's campaign employed AI is one of the images that shows text on the White House which is complete gobbledygook.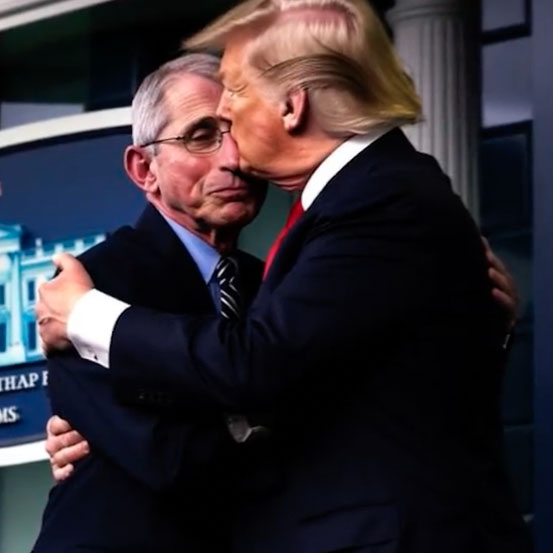 Another giveaway is Trump's famous hair which contains blurred textures. There is a subtle glow to AI images that real photos don't have, and that glossy feel is present in all three of the fake images.
"It was sneaky to intermix what appears to be authentic photos with fake photos, but these three images are almost certainly AI-generated," Hany Farid, a professor at the University of California, Berkeley and expert in digital forensics, misinformation, and image analysis, tells AFP.
Deepfake Election
While the 2024 election may still be a year and a half away, it's becoming clear that campaigns will use AI images in their propaganda.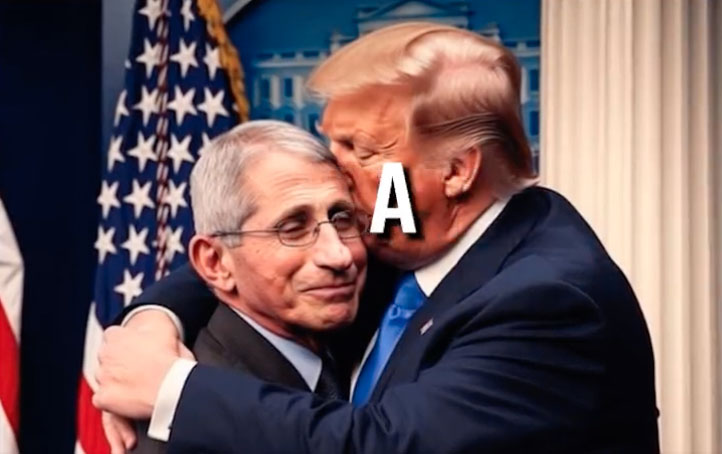 In April, Republicans went after President Joe Biden with an ad entirely generated by AI imagining that Biden's re-election will cause chaos in the U.S.
It's not just images either, Trump recently made a spoof audiotape of DeSantis in a Twitter Space with the Devil and Adolf Hitler. While this was an obvious parody, DeSantis's attack ad about Fauci shows how AI can be used in subtle ways that are not as easy to catch.