Photographer Uses AI To Imagine Actors as The Next James Bond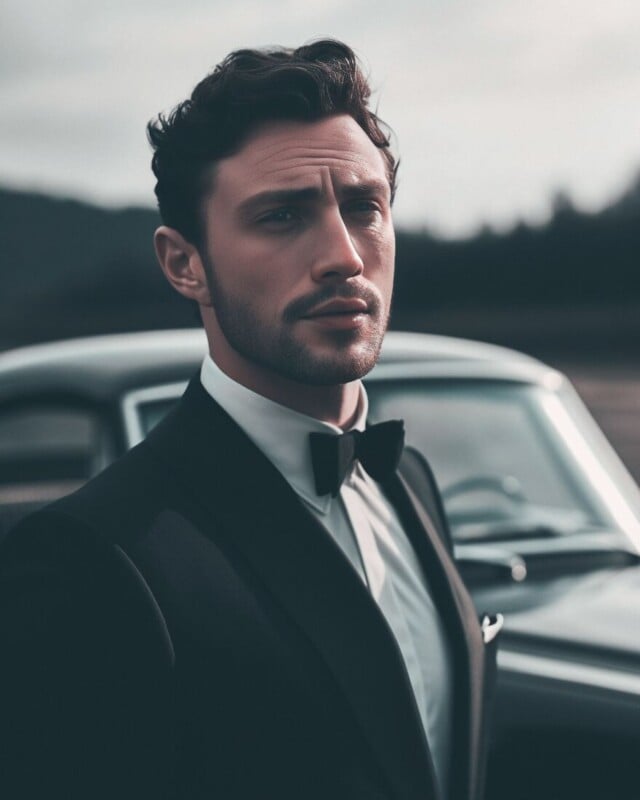 A photographer has used a variety of artificial intelligence (AI) and photo editing tools to imagine what the next James Bond could look like.
Photographer Alper Yesiltas, who is based in Istanbul, Turkey, created the hyper-realistic portraits of how actors touted to play 007 after Daniel Craig — such as Idris Elba, Tom Hardy, and Henry Golding — would look in the role.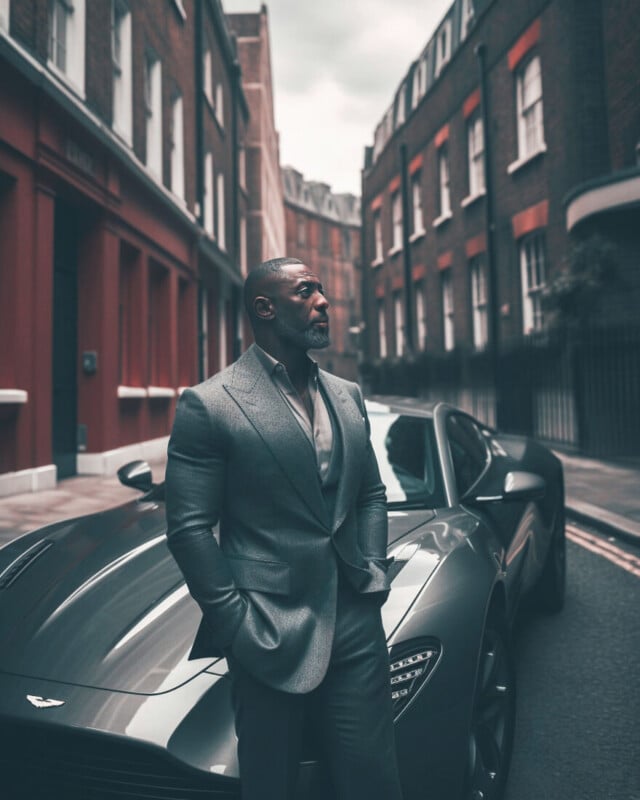 The photographer says it took him a few days to make the portraits. He used a variety of AI and photo-editing software including Midjourney, Dall-E, Artbreeder, Faceapp, Gradient, Remini, Photoshop, Lightroom, and VSCO.
'Creating a Photo That Only Exists in My Imagination'
Yesiltas' project shows how photographers are experimenting with AI technology to imagine and depict scenarios that would never have been possible with traditional photography before.
Yesiltas says that he still has a passion for photography. However, he enjoys the way AI allows him to push boundaries with imagery and implement his camera knowledge.
"With AI, I like to simply create a photograph (or an image that is photo-realistically real) that doesn't exist, only lives in my imagination," Yesiltas tells PetaPixel.
"My enthusiasm for photography still lives, but I use AI because I can pretend like I have all the [camera] equipment while prompting."
'A Digital Depiction of The Next 007'
Actor Daniel Craig recently left the role of James Bond after playing the iconic character for the last 15 years. And intense speculation has immediately turned to which actor will follow in Craig's footsteps.
As James Bond fans eagerly await news, Yesiltas wanted to use AI to give a glimpse into what some of the most hotly-tipped actors in line for 007 would look like in the films.
"I'm a super fan of the Bond films and I'm so curious to know who will be the next actor to play 007 for 10 to 15 years," Yesiltas explains.
"I wanted to digitally depict the top known contenders using AI technology and see who will be a better fit for the role."
According to reports, Aaron Taylor-Johnson appears to have emerged as a frontrunner for the 007 role — with Richard Madden, Henry Cavill, and Bridgerton star Regé-Jean Page also possibilities for the part.
This is not the first time Yesiltas has used AI to depict what previously could have only existed in the human imagination. The photographer used the technology to "resurrect" stars from the dead and show what celebrities like Princess Diana, Kurt Cobain, and John Lennon would look like if they were still alive today.
---
Image credits: All photos by Alper Yesiltas.