Zipble is a Modular Backpack for Photographers and Everyday Use
Zipble is a new modular backpack design available to back on Kickstarter. Designed by a photographer, Nekey, and adventurer, Dylan, the expandable Zipble bag promises "maximum efficiency" thanks to its swappable modules that change the design, shape, and capacity of the bag.
The Zipble can be worn as a backpack or as a messenger bag. Depending on the module(s) the user installs, it can significantly expand in size and carrying capacity, ranging from a thin carry-on-friendly shoulder bag to a large, high-volume backpack.
Starting with the "tech" module, it can fit up to a 17-inch laptop and is designed to carry everyday essentials, extra batteries, cables, and more. The tech module comes with a pair of accessory boards, which include different stretchable bands that accept various small items. "You'll never have dangling items again," the Zipble team promises.
The "snapshot" module is designed for photographers. This larger module has Velcro camera divider sections that can be moved around the inside of the module. Soft perimeter cushions around the interior help protect camera gear from shocks and bumps. There are side entry points that allow users to run cables through the backpack while wearing it so that someone can power a camera or accessory on the go.
"You'll never miss that decisive photographic moment again," Zipble promises. The Zipble bag also has tripod holder straps on the side.
Users can attach the "expand module" to the backpack if they need even more space. The module connects using a zipper and increases the backpack's volume by 30 percent, which Zipble says eliminates the need for most people to carry a second bag.
Another module, the "LED panel," is quite odd. This module includes a built-in 15.6-inch LED screen compatible with Apple AirPlay, HDMI, and Android Mirror Cast. The Full HD panel is powered by an external power bank that can be stored in the backpack and has a max brightness of 250 nits. Zipble's Kickstarter documentation says it's ideal for extending a user's laptop display or playing games while traveling. It also includes a built-in Bluetooth speaker for audio.
Pricing and Availability
Given that there are numerous modules and add-ons, pricing varies considerably. A super early bird backer option for £141 (about $177) includes the Zipble bag, Snapshot module, Tech module, and Expand module. This represents about an $80 discount compared to the expected retail price of about $250.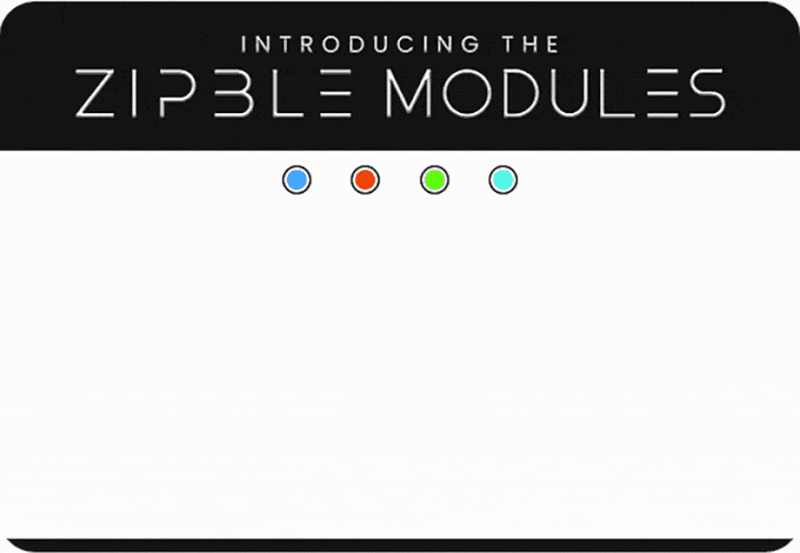 Available add-ons include a TSA security lock, tech mech organizer, multi-pouch front cover, foldable mouse and keyboard, shock absorption panel for the back of the bag and the LED Panel module. Everything but the display ranges from £12 to £27 (about $15 to $34). The LED Panel module is an extra £127 ($160).
The Zipble team expects the first Zipble bags to begin shipping to backers this December. Zipble's full specifications are available on Kickstarter.
---
Disclaimer: Make sure you do your own research into any crowdfunding project you're considering backing. While we aim to only share legitimate and trustworthy campaigns, there's always a real chance that you can lose your money when backing any crowdfunded project.
---
Image credits: Zipble