Nextorage's New Portable SSD is Super-Fast and Pocket-Sized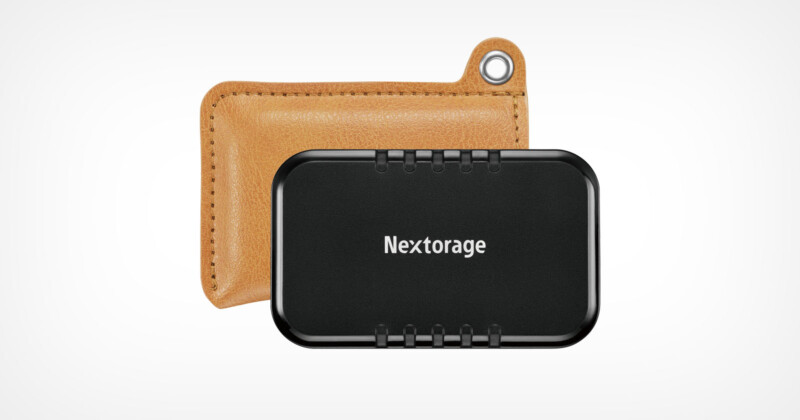 Nextorage, a company that to this point is best known for its memory cards, is branching out into portable drives with the launch of the NX-P2SE series, super-small SSDs that promise blazing fast transfer speeds.
The new drives are available in two capacity options, 1TB and 2TB, and feature 3D TLC NAND Flash and USB-C connectivity. Performance matters, especially for photo and video editors on the go, and the drive promises to deliver in that regard. Nextorage says that the maximum transfer speeds of the NX-P2SE series SSDs will reach up to 1,050 MB/s read and 1,000 MB/s write speeds.
The company notes that in order to get those maximum speeds, users must connect it to SuperSpeed USB 10Gbp (USB 3.2 Gen2) compatible devices. That is clarified since the device works with a wide range of devices, from Windows PCs, Macs, the iPad, Android devices, and even Chrome books. The drives also work with PlayStation 4 and 5 consoles.
"NX-P2SE series has been confirmed to work on various devices such as PCs, tablets, and smartphones. Since it is formatted with exFAT at the time of shipment, it can be used immediately on a Windows PC or Mac. USB Type-C to USB Type-C cable and a USB Type-C to USB Type-A cable are included to be used with various devices," the company says.
The new NX-P2SE series drives weigh a scant 19 grams and fit easily in the palm of the hand or in a small pocket. The company is doubling down on that portability with the inclusion of a "luxurious and stylish" carrying pouch made of PU leather.
Nextorage says that not only is this pouch visually appealing, but it is also functional as it protects the drive from damage and dirt. The SSD can also be used while it is protected by the pouch.
The drive also is compatible with Nextorage's data recovery software, Memory Card File Rescue. This software recovers data that has been deleted by mistake or that cannot be read, "as far as possible" the company says.
The Nextorage NX-P2SE series portable SSDs are available from Amazon and are protected with a three-year warranty. The 1TB version is available for $75 while the 2TB version can be purchased for $140.