iOS 17 Lets You Turn Your Photos and Videos Into Custom Stickers
Apple has announced a new Stickers system coming in iOS 17 that will allow iPhone and iPad users to effortlessly create sharable digital stickers using photos (and Live Photos).

For those who aren't satisfied with existing emojis and animated GIFs, the new Stickers feature will let everyone build their own collection of custom stickers to use in the updated Messages app.
To create a sticker, you scroll through your photos or Live Photos (which are short video clips) and select the one you'd like to turn into a sticker.
When you choose to turn the Live Photo into a new sticker, iOS 17 will automatically isolate the moving subject into a looping animated sticker.
The sticker will be added to your collection of stickers for you to add to your Messages conversation.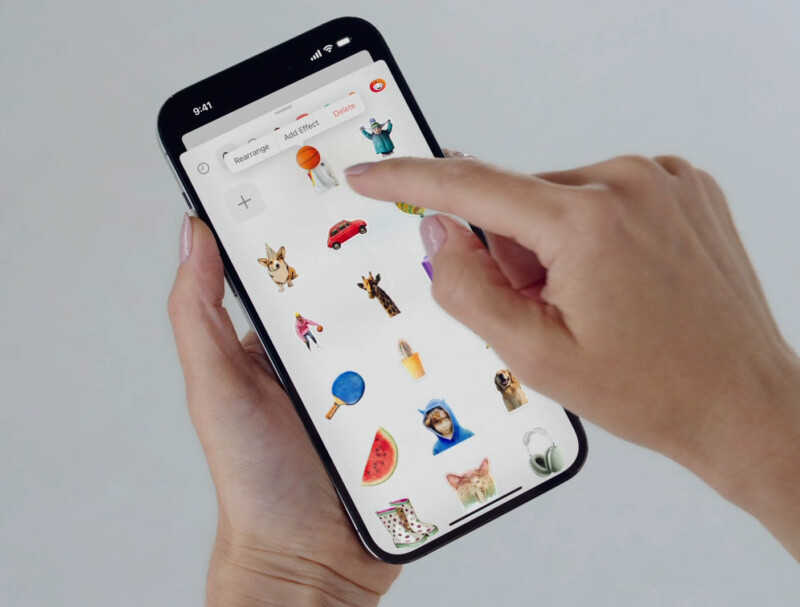 Stickers can be dragged and dropped (and even tilted) onto any message in your conversation to serve as a fun custom reaction.
Effects can be added to stickers you create, and the resulting stickers will also be available in 3rd-party apps that support them.
Stickers will be available when iOS 17 is released to the public. Beta testing of the new mobile operating system is scheduled to begin in July 2023, and full public release is set for fall 2023.