Nikon's 24mm f/1.7 Brings Big Bokeh to APS-C Z-Mount
Nikon has announced the Nikkor DX 24mm f/1.7 lens, a fast aperture, compact prime for its Z-mount APS-C cameras that promises to bring bokeh to the DX format for $280.
The new 24mm f/1.7 Nikon's first prime lens for the APS-C Z-mount and is being positioned as capable of providing creators the ability to both create blurred backgrounds and boost low light performance.
"The quality of the out-of-focus area, also known as the bokeh, is unique to fast maximum apertures and allows users to dramatically emphasize their subjects in still-life and portrait photography," Nikon says. "The new 24mm f/1.7 also enables the capture of beautiful, high-resolution photos and video in dimly lit conditions, by allowing more light to enter the lens."
The lens is small and measures 2.8 by 1.6 inches and weighs 135 grams. Nikon says that the 24mm focal length was chosen because of it versatility: the company says it is ideal for a wide variety of scenes including tabletop photos, portraits, and landscapes.
The 24mm f/1.7 features a construction of nine elements arranged into eight groups, which includes two aspherical elements. The lens has an aperture range of f/1.7 through f/11 via a seven-bladed diaphragm. It features a minimum focus distance of 0.59 feet (about seven inches), has a maximum reproduction ratio of 0.19x, and has a maximum angle of view (in DX format) of 61 degrees. The front filter measures 46mm.
The lens features manual and autofocus options (there is no switch to move between these modes though, so it will have to be toggled from the camera's menu) and the autofocus is driven by a stepping motor (STM). Nikon doesn't go into more detail on the actual motor, but does mention that it enables quiet autofocusing performance that is suitable for photos and videos.
On that note, Nikon says that the lens was designed with consideration for the suppression of focus breathing, and the lens enables smooth focusing with less change in the angle of view, even when the focus point changes during video recording.
Below are a few sample images taken with the lens, provided by Nikon: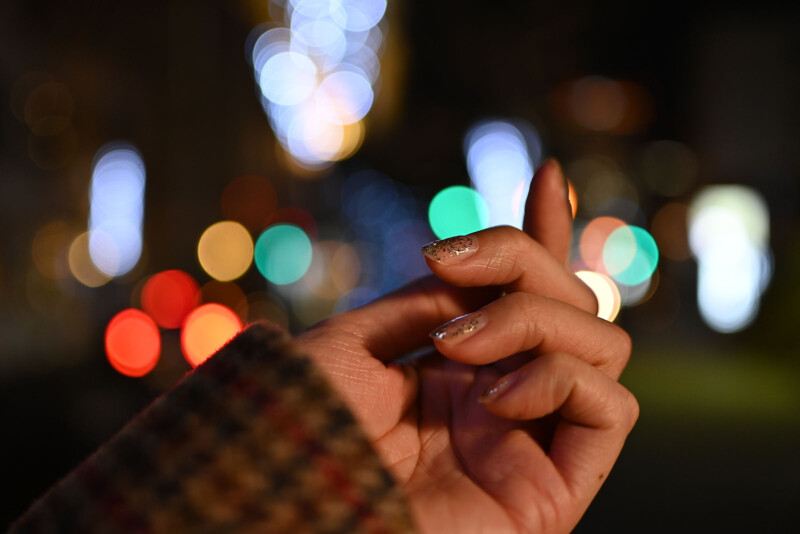 The Nikkor Z DX 24mm f/1.7 lens is set to be available in mid-June for $279.95.
---
Update 5/31: The original story stated that the lens weighed 540 grams, but that referred to the lens and the body combined. The correct weight has been updated.