The Winners of the Vital Impacts Environmental Photography Grant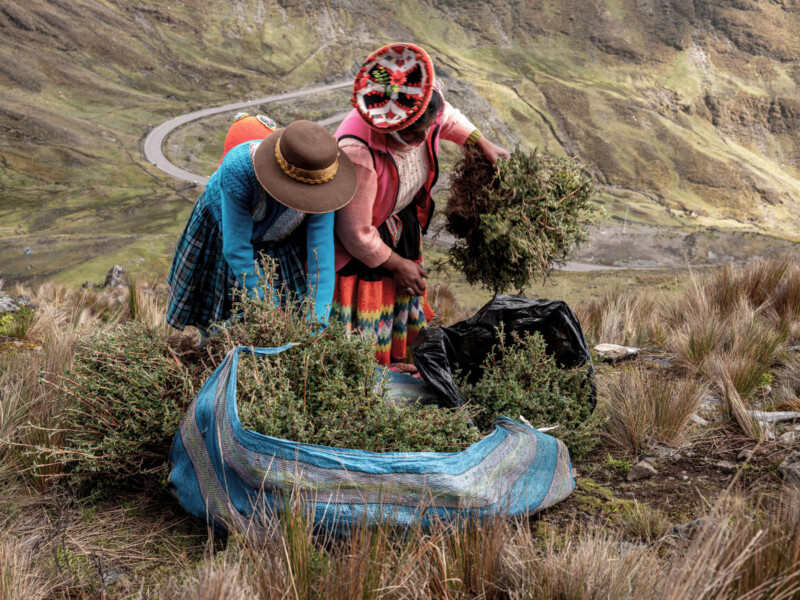 Vital Impacts has announced the winners of its Vital Impacts Environmental Photography Grants. Two winning photographers will each receive $20,000 grants to help them document solution-based environmental initiatives in their communities.
Vital Impacts is a women-led non-profit organization that supports grassroots efforts to protect people, wildlife, and habits. The organization is led by award-winning photographer Ami Vitale and visual journalist Eileen Mignoni.
The two Vital Impacts Environmental Photography Grand recipients are Musuk Nolte of Mexico and Peru and Tailyr Irvine of the Salish and Kootenai tribes in western Montana.
Honorable mention designations were also awarded to photographers Ingmar Björn Nolting (Germany), Daylin Paul (South Africa), Fatma Fahmy (Saudi Arabia, based in Egypt), and Edgar Kanaykõ Xakriabá (Xakriabá Indigenous people, Brazil).
Purpose of the Grants
The Vital Impacts' grants program is designed to encourage visual storytellers to "create long-term documentary photography projects with local communities who are working to protect the environment and wildlife."
"Environmentalists, Indigenous peoples, and scientists have been sounding the alarm about the biodiversity crisis for more than half a century, yet no meaningful action has been taken. As photographers, we are in a unique position to inform and influence change, but pressing the shutter is just the start. For images to have significance, they need to tell a story and reach people," explains Vitale.
She goes on to say that Vital Impacts hopes that its grants and mentorship programs will help support new ways of seeing and thinking about ongoing issues. This year, Vital Impacts received 372 submissions from 68 countries for its grants.
The Winners
Peruvian-Mexican photographer Musuk Nolte aims to use photography to tell stories of social issues, including memory and environmental depredation. His project will examine how Peruvian communities utilize traditional water harvesting practices to improve water access. Nolte will also look at how communities are using plants and other methods to deal with climate change.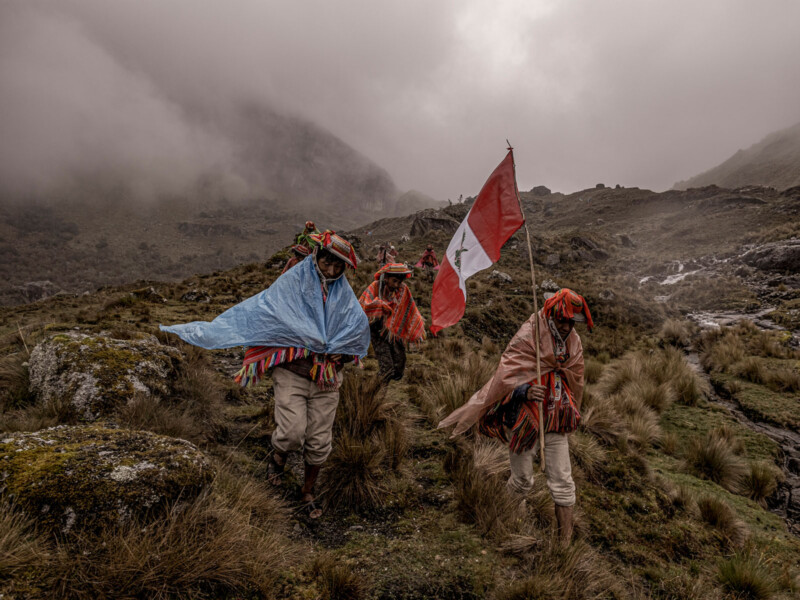 "This is such a beautiful hopeful story on ancestral water harvesting practices; instead of focusing on scarcity and despair, we get to learn that there are ways to combat climate change one shrub at a time. We also get to learn that solutions have existed for a long time — this story will give a voice to experts and amplify their knowledge in ways that will resonate at a larger scale," says judge Sabine Meyer, Photography Director, National Audubon Society.
David Barreda, Senior Photo Editor, National Geographic, is excited to see how Nolte tells the story of the centuries-old relationship that indigenous communities in the Andes have water resources. "By centering local expertise, Nolte amplifies the voices and wisdom of the Indigenous people, offering nuanced perspectives that are often overlooked in mainstream narratives surrounding environmental conservation," Barreda adds.
Tailyr Irvine is a Salish and Kootenai photojournalist born and raised on the Flathead Indian Reservation in Montana. She focuses on visual representations of the complex issues facing the communities comprising Native America. Each community faces unique issues, and Irvine's project will examine how indigenous populations navigate changing stewardship of public lands, many of which were stolen from tribal nations.
"Tailyr Irvine's proposal is not only an important national story, it very well may lead to larger understanding in how members of society understand tribal rights internationally," says David Barreda. "As Salish and Kootenai herself, Irvine's intimate understanding of the community and its nuances will allow her to pursue this story in more than a simple visual documentation. Irvine's existing body of work details such subtle and complex stories, I fully expect this project, in her hands, to bring her to new heights in storytelling and a more wide-spread understanding of the real-world experiences of her community."
Mentorships
Vital Impacts is also offering a mentorship program to 50 applicants for the Vital Impacts Environmental Grant. Each mentee will be paired with an editor or leading environmental photographer and be aided over 12 months to help each mentee work on developing their photographic projects.
Mentees will also participate in the Vital Impacts lecture series, which features monthly talks that will help connect and inspire participants. Mentorship recipients hail worldwide, including the United States, Peru, Mexico, Spain, Kenya, Saudi Arabia, and more.
---
Image credits: Vital Impacts | Individual photographers credited in captions