US Agency Releases Free Stock Photos of People With Disabilities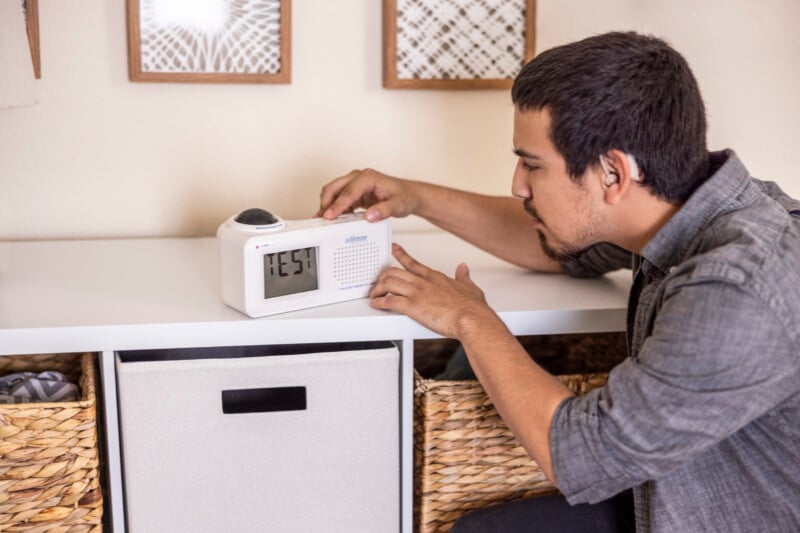 Noticing a lack of options on the market, the United States Consumer Product Safety Commission (CPSC) has released a set of royalty-free stock photos that feature people with disabilities using common home safety devices.
The organization says that it noticed a while ago that there weren't may stock photos of Americans with disabilities using common home safety devices like smoke and carbon monoxide alarms, fire extinguishers, or even flashlights.
While attempting to create new materials to help spread awareness on home safety, the CPSC's social media team says they spent a lot of time looking through existing stock photo libraries and struggled to find any images of American using even the most common home safety devices. It was even an issue with the largest players in the space and those that are the most expensive. The CPSC realized there was a huge gap in materials available, period.
"We did something about it," the organization says in a Tweet. "These images are in the public domain and freely available for anyone to use. There's a lot more to do in improving representation in injury prevention, and we look forward to contributing more for years to come."
The set of 17 photos can be accessed and downloaded directly from the CPSC website. The images are free for anyone to use, are part of the public domain, and the organization says it has already started to feature some of them in its outreach materials.
Always have a working fire extinguisher in your home. pic.twitter.com/fLthdH6Fzb

— US Consumer Product Safety Commission (@USCPSC) March 7, 2023
As noted by NPR, the photos aren't visual masterpieces or even particularly groundbreaking but they represent greater visibility and representation for those with physical disabilities.
"A lot of us agreed this would be one of the most important things we worked on in our careers," CPSC Social Media Specialist Joseph Galbo tells NPR.
"There was a real sense of helping right a wrong and delivering something important for a community that's too often left out of many important conversations."
The CPSC says that the addition of these photos is just one step in effective, inclusive communications and there is more to come.
"For the sake of our mission, we want to make sure we're being effective in our public health communications to help save as many lives as possible," Galbo says. "We also want people with disabilities to know that we're committed to helping them live safe and healthy lives."
---
Image credits: The United States Consumer Product Safety Commission