Photographer Puts Super 8 Camera on FPV Drone, Magic Results
Photographer Jason De Freitas has combined his passions for flight and film by mounting a 1960s Super 8 motion picture camera onto a modern first-person view (FPV) drone, and the resulting footage (seen in the 3-minute video above) is magical.

"Instead of using a traditional gimbaled platform, I chose an FPV drone to capture Super 8 footage from an entirely unique perspective," the New South Wales, Australia-based photographer tells
PetaPixel
. "The combination of modern dynamic FPV-style movements and proximity flying with the vintage Super 8 aesthetic creates an almost surreal result, as if providing a glimpse into an alternate timeline where digital cameras were never invented."
The shots captured by the Super 8 drone are anachronistic, as these types of shots would not have been possible during the heyday of Super 8 cameras from the mid-1960s to the late 1970s.
Creating the Super 8 FPV Drone
"I used my iFlight Chimera 7 drone as the platform," De Freitas says. "Ideally, a larger drone would have been more practical, but I challenged myself to use my existing setup.
"To make it work, I chose the Agfa Microflex 100 Super 8 camera as it is one of the smallest and lightest ever manufactured, weighing approximately 500g. However, this still posed a significant payload for a 7-inch quadcopter, requiring me to employ smaller batteries and accept shorter flight times."
"With gentle flying, I managed to achieve approximately 4 minutes of flight time before needing to swap batteries," the photographer says. "To mount the camera to the drone, I designed and 3D printed a bracket that incorporated a servo motor, allowing me to remotely trigger the camera's shutter button from my controller."
"Considering the necessity of a wide field of view for comfortable FPV footage, I attached a cheap fisheye adapter to the Microflex's lens," De Freitas continues. "While this compromised image quality, it proved crucial for capturing dynamic shots, aligning with the project's focus on a unique aesthetic rather than pristine visuals."
"The film I used was Kodak Ektachrome 100D," De Freitas says. "It's my favorite Super 8 stock due to the fantastic colors it can produce and its ability to be projected.
"Projection is a huge part of why I like to use film, and being able to experience the entire analog process for this project just made the resulting perspective feel even more surreal. I developed the film myself, which is why the results are fairly scratched and dirty. The film was then scanned by Rewind Photo Lab in Sydney so that I could share the experience online."
De Freitas says the biggest challenge of this project was the inability to tell whether the Microflex 100, a 40-year-old basic camera, was recording or not while in flight.
"It proved very unreliable and often stopped recording without my knowledge until after landing," he says. "In the future, I plan to replace it with a Canon 310XL, which is only a touch larger in size and weight."
Here are some frames shot with the Super 8 FPV drone: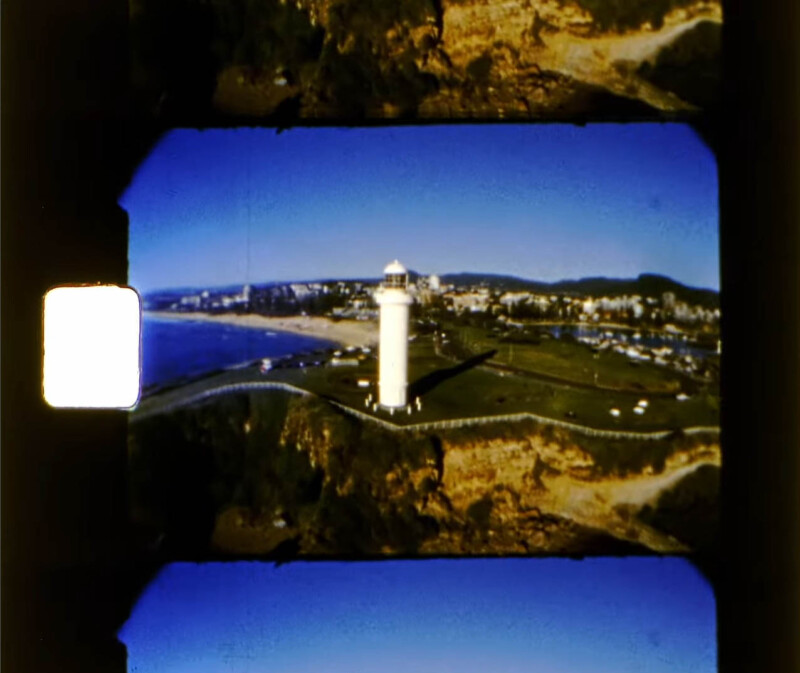 De Freitas is the photographer behind other creative ideas that have gone viral in recent times, including photographing the Milky Way on medium format film, building a camera drone that shoots 35mm film, and shooting the ISS crossing the Moon on 35mm film. You can also find more of his work on his Instagram, YouTube, and website.