Pop! is a New Analog Photo Editor Designed to Replace VSCO
Pop! is an analog photo and video editor that includes multiple film emulations, filters, and photo editing tools and is aimed at iPhone photographers who don't want to feel forced to pay for subscription services.
The app includes multiple film camera emulations (which pop! claims are the most accurate emulations in an app on the App Store) as well as several editing tools that photographers would be familiar with in addition to a few others that are somewhat special.
While several tools in pop! are locked behind a paywall, the developer tells PetaPixel that the goal was to make the app usable even without paying, something that they argue isn't possible anymore with apps like VSCO who have transitioned to basically an entirely paid model.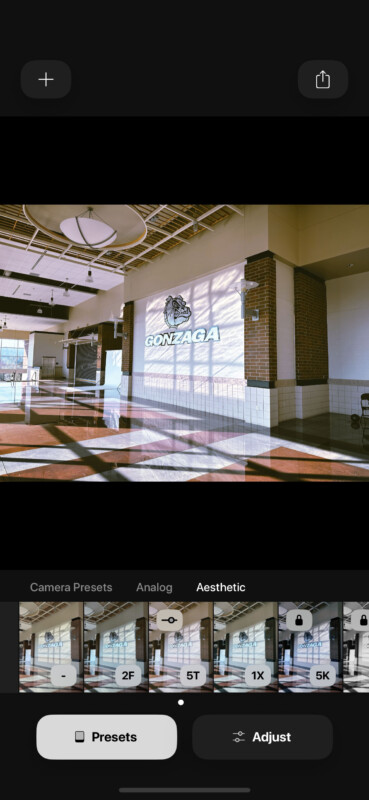 "The reason I created pop! is I feel the subscription model has gone too far for photo apps. Almost every app that I've tried needs a subscription to just have basic functionality," Marvin L., the developer, says.
"Moreover, I couldn't find an app that would actually make my photos look like real film, everyone is just doing a simple filter. If you try our Camera Presets in the app, you'll notice that it's almost indistinguishable from real films."
Marvin says that prior to starting pop!, he worked for more than a decade in the photo editing space and even created one of the first photo editors for iPhone (the app was called PhotoEditor).
"I had a lot of experience in creating algorithms and making the results look as good as possible. It really is the culmination of many years of research to be able to get an app like pop! to have the quality and features that it had, yet really easy to use," Marvin adds.
Pop! says that the details on the filters and emulations is really the app's "secret sauce" and that simple color tweaking wouldn't be enough to replicate its filters and presets.
The app is just an editor and doesn't have any kind of capture system; edits are performed one by one as they are imported. It also doesn't keep a library of edits, so users will have to remember to export their photos before importing a new one. Those limitations aside, the results look quite good.
"Pop! runs on a custom advanced engine that we built from the ground up. Any other apps that are relying on luts or code built by others would have difficulty catching up," Marvin L. claims.
Pop! claims that its tools are higher quality and result in a unique look that is difficult to replicate, and the truth of that claim aside, the results of editing in pop! do actually speak for themselves. The tools are easy to use and result in photos that do, indeed, have a certain quality to them that is difficult to explain but is easy to see. The photos here have all been edited using only the free tools, and the grain profile in particular is quite impressive.
The app is free to download, but access to most of the filters, tools, and emulations requires a one-time fee of $8 or a monthly fee of $3.50. The company notes that buying this "pro" version of the app also grants access to future features, indicating the app will get more emulations, filters, or more down the road.
---
Image credits: Header images via pop! All others by Jaron Schneider.