Photographer's Moody Landscapes Capture the Harsh Winter in Finland
A photographer has sought to celebrate the cold, harsh landscape of his native Finland in a series of ethereal photos.
Mikko Lagerstedt's breathtaking photos capture the Nordic country's bleakness, emphasizing the brisk conditions.
Lagerstedt calls his series In the Solitude, a project he shot over "the last couple of years" on a Nikon Z7 II with a Nikkor Z 14-24mm f/2.8 S and a Nikkor Z 24-70mm f/2.8.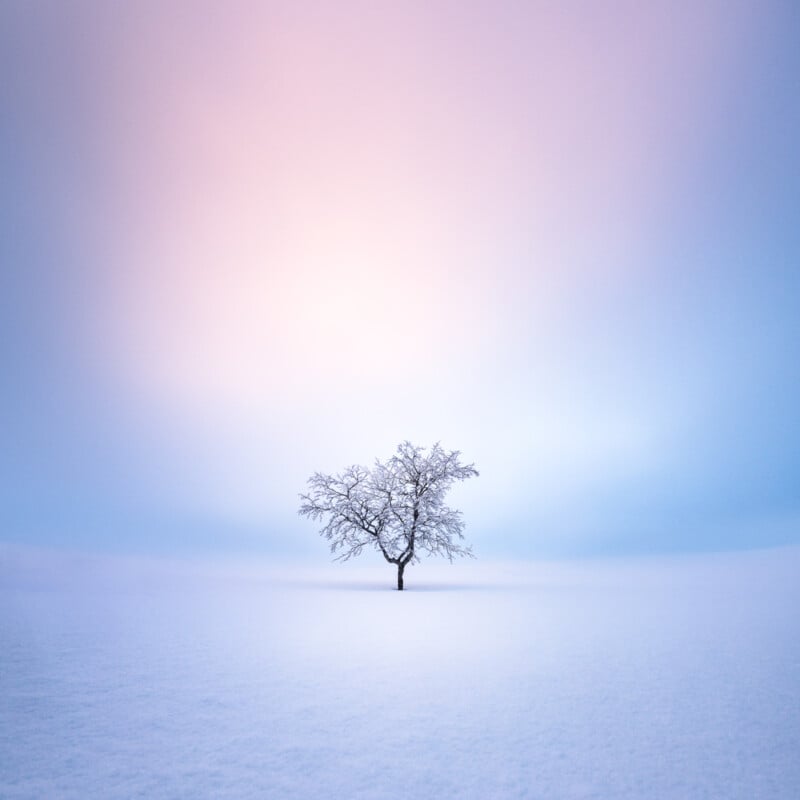 "While capturing landscapes, I try to be open and look for elements that evoke a sense of curiosity in me," Lagerstedt tells PetaPixel.
"I'm drawn to scenes with a strong visual impact, whether a single tree in a vast landscape or through the interplay of light and shadows, unique weather conditions, or compelling compositions."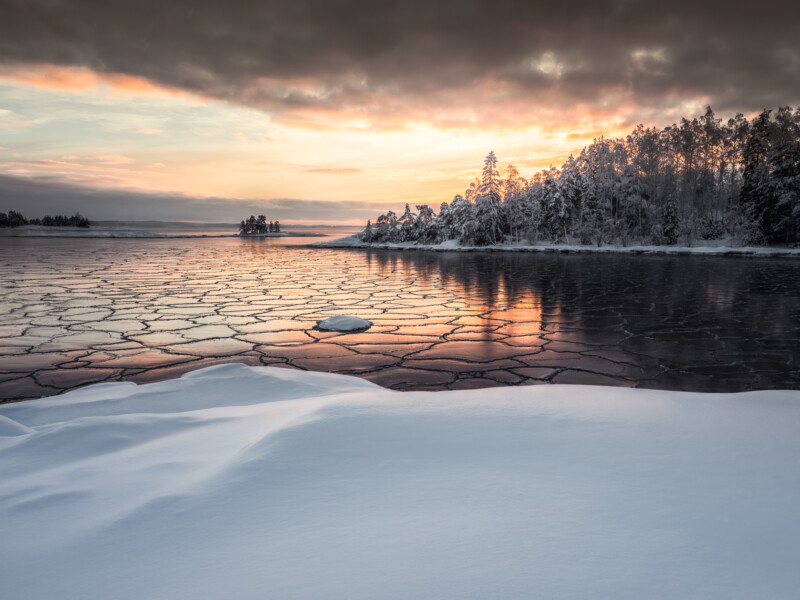 Lagerstedt says that most of his photos are "straight," the only composite, called Infinite, features the aurora lights.
"My editing process primarily involves using Adobe Lightroom with my preset system and, occasionally, Photoshop," he says.
"I focus on enhancing the atmosphere and mood with different colors. I aim to create visually and emotionally captivating photographs that follow my style in editing."
Lagerstedt scouts locations in advance, and even traveled to Swedish Lapland for a few of the photos, but he allows for spontaneity.
"I also try to embrace unexpected opportunities. Being open to the moment often leads to the most captivating images," he says.
"Recently I've been more open to allowing myself to be a complete beginner and seeing the sceneries in a different light."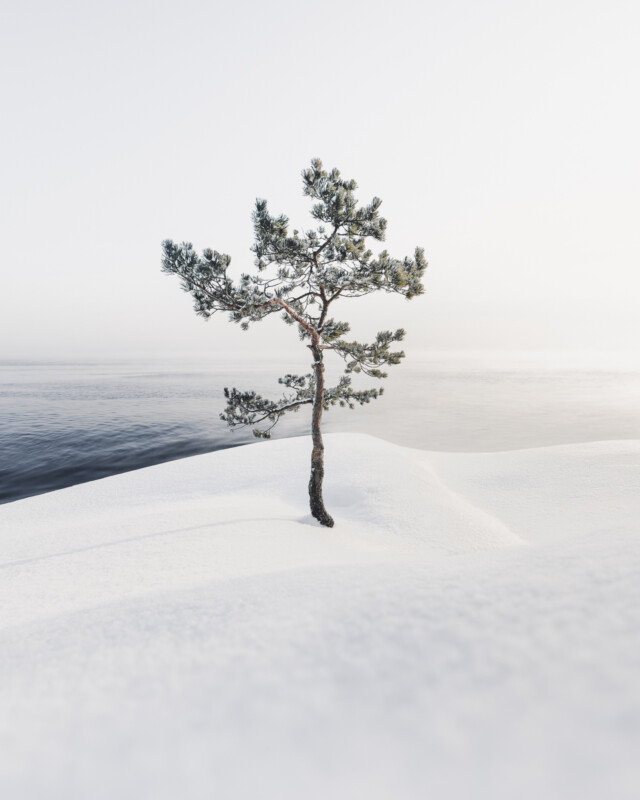 Finland is a country famous for winter, and Lagerstedt believes its unique landscapes are often overlooked in photography.
"The title In the Solitude reflects the quiet, introspective nature of the landscapes I sometimes capture with a person to emphasize the feeling of scale," he says.
"These scenes evoke a sense of peaceful solitude but also show how a storm can bring isolation—inviting viewers to pause and reflect on the beauty, stillness, and power of the surrounding world."
More of Lagerstedt's work can be found on his website, Facebook, and Instagram.
---
Image credits: All photos by Mikko Lagerstedt.