Rapper Cam'ron Sued for Using Iconic Photo of Himself 'Without Permission'
Rapper Cam'ron has been sued for allegedly using an iconic photo of him wearing a pink fur coat on a slew of merchandise without the photographer's permission.
In 2003, photographer Djamilla Rosa Cochran captured a now-famous image of rapper Cam'ron wearing a fuzzy pink coat and headband while holding a matching pink flip phone at the Mercedes-Benz Fashion Week Show in New York.
Cochran's photo would go on to become a popular internet meme and a defining image of Camron's persona and wider hip-hop culture.
Rappers like Drake have paid homage to the memorable portrait of Cam'ron as recently as January 2023.
A Popular Photo
However, photographer Cochran has now filed a copyright infringement lawsuit against Cam'ron, whose real name is Cameron Giles, and the rapper's company Dipset Couture LLC for allegedly using the 2003 image and capitalizing on the photo's popularity without any kind of license.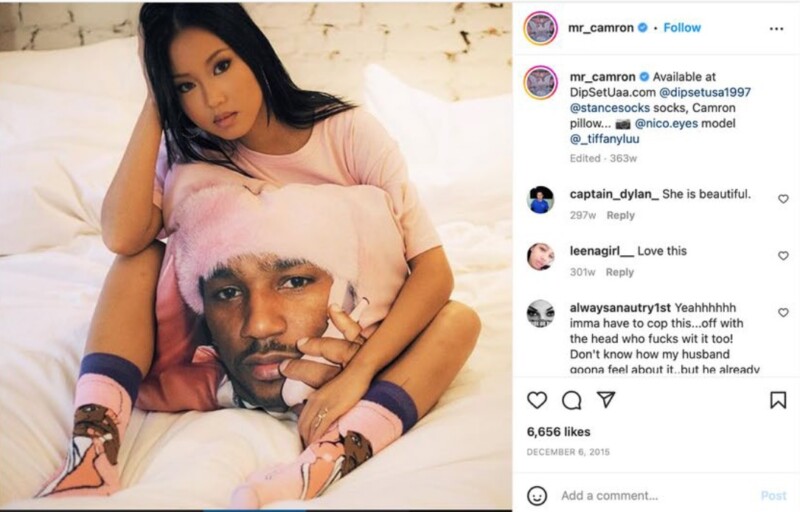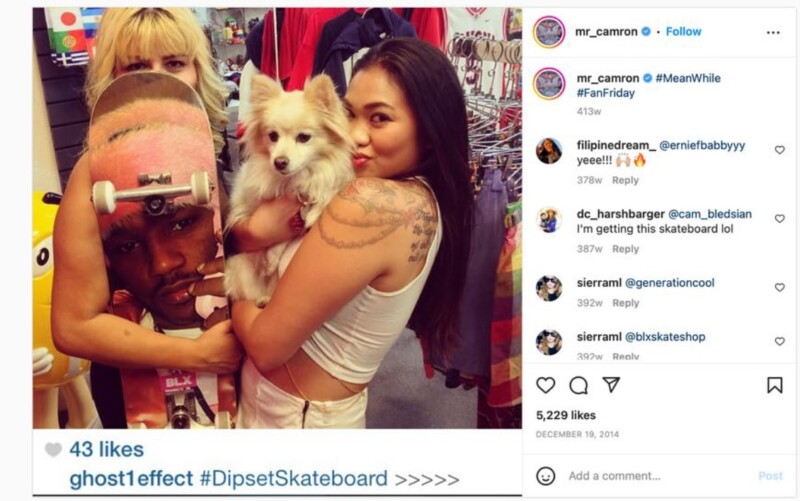 According to court documents, the photo was used on a slew of merchandise sold by Cam'ron's merchandise line Dipset Couture, including t-shirts, jewelry, swimsuits, bikinis, pillows, and towels.
The photo was also used on shower curtains and a pair of socks that Kim Kardashian reportedly got for her daughter North West.
Cochran also accuses the rapper of posting her photography on his Instagram to promote the merchandise.
In the lawsuit, Cochran says that she owns the copyright to the image of Cam'ron. The photographer is asking for a jury trial and is seeking damages, as well as any of the profits from merchandise sales.
"Defendant Dipset Couture LLC, without permission or authorization from Plaintiff, actively copied and displayed the Photograph on the Website as part of various product listings ('Merchandise Listings') and engaged in this misconduct knowingly and in violation of the United States copyright laws," the lawsuit reads.
According to court documents, Cochran "notified defendants of their infringing activities by mail and email on multiple occasions. Despite those notifications, defendants continued to sell merchandise and continued to display the photograph on website and accounts."
Celebrities and Copyright Infringement
Cochran is not the only photographer who has taken celebrities to court over the misuse of intellectual property in recent months. Last year, Paris Hilton was sued by a photographer and Miley Cyrus settled a copyright infringement lawsuit with a paparazzo.
In spite of the crystal-clear definition of intellectual property in the eyes of the law, some celebrities still refuse to license images for their social media and adamantly believe they should own the photos taken of them, not the photographers.
Last year, Snoop Dogg shared his disgust with copyright law when Nas was sued for posting an image of himself to Instagram without photographer Al Pereira's permission. The rapper did not understand how a photographer could sue a person for a photo that the person is in, and argued that current copyright laws need to be updated.
---
Image credits: All photos sourced via Cochran v Dipset Couture LLC et al.