Hands-On with the Leica M11 Monochrom: An Artist's Camera
Somehow, 2023 has turned into quite the year for monochrome cameras. Leica, though, is no stranger to the format and the M11 Monochrom is just the latest in a series of excellent additions to the space.
In 2020, I lauded the predecessor to the M11 Monochrom as a camera that was great not in spite of its weaknesses, but because of them. What I meant by that was that rangefinders are, at least compared to the modern cameras we've been seeing for the last several years, extremely slow, plodding, but thoughtful devices. You're shooting with a rangefinder not to necessarily catch a decisive moment, but to enjoy the process of creating art. That's not to say you can't catch that decisive moment, it's just not a system that makes that process easy.
Losing the ability to shoot color could also be seen as a "weakness," but it simultaneously affords a photographer the unique ability to focus in on shapes and light.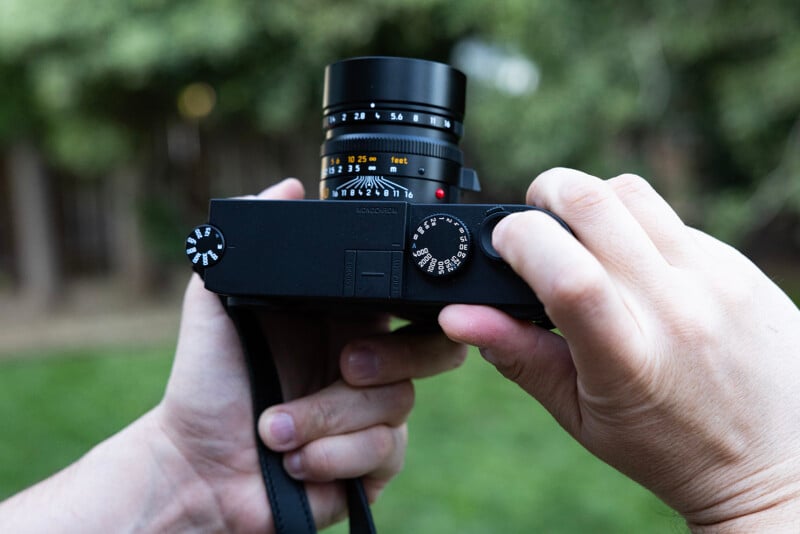 I've very much enjoyed every second I have spent with monochrome cameras, and the M11 Monochrom is no different. This camera is just fun to use. I feel like I see the world differently when I'm shooting it (because I legitimately am) and I can certainly understand why Leica keeps making new black-and-white cameras. There is, certainly, a unique appeal.
But that said, I very much liked the M10 Monochrom, so I wasn't really sure what the M11 could bring to the table that would feel like a necessary upgrade. After using it for several weeks, I can point to a few things that are notably different that may make it worth looking at versus the predecessor.
Design and Build Quality
As before, and with basically every Leica product I've used over the last decade, the M11 Monochrom feels fantastic to use. It has heft without being heavy, it feels like it's built like a tank, and every moveable piece feels tuned for the perfect amount of manual feedback, with some minor exceptions.
Firstly, I want to mention that the new bottom plate design is fantastic. It facilitates easy battery changes and the USB-C port is super easy to access. Some folks, like PetaPixel's Chris Niccolls, enjoy the design of the M11 more than the M10, and those folks are going to feel right at home with the Monochrom that shares that same body.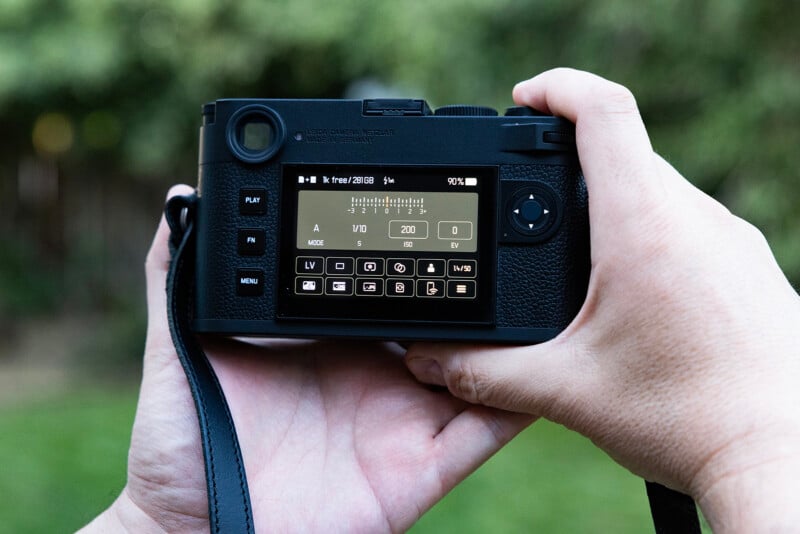 I also like that while you can control ISO from the dedicated dial on the left side of the camera, you also can also program the camera to allow you to change it more easily from the command dial on the right where your thumb rests, which is a lot faster than trying to fiddle with what is admittedly a bit finicky. That's basically the only "minor exception" worth mentioning and if there wasn't a way to get around using it, that would be a true annoyance. But as noted, there is a workaround which is great.
Leica's monochrome cameras also just look fantastic. It's a very understated design that doesn't draw much attention. Aesthetically, the black shutter button and grayed-out dial marketing are not only fitting to the monochrome nature of the camera, but the clean and nondescript front plate is really nice for feeling stealthy.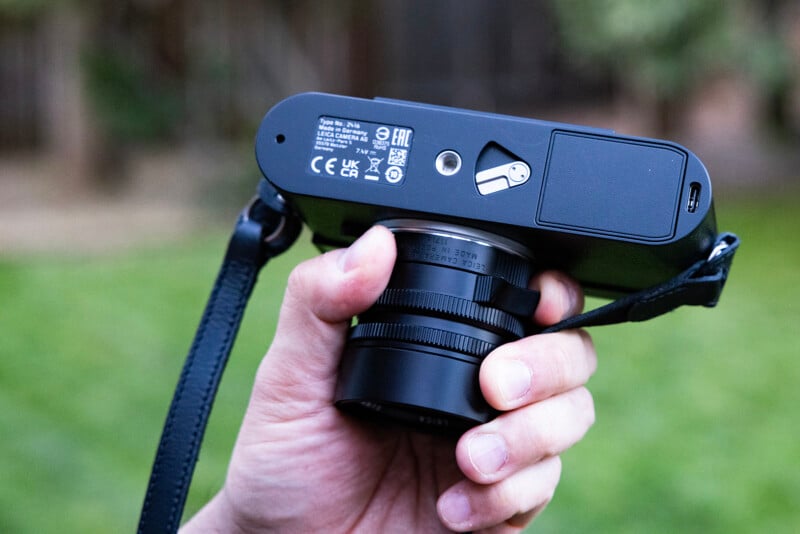 It doesn't stand out and doesn't look super valuable, so it doesn't feel like a huge stretch to say it really does operate like a working photographer's camera.
In Use
The M11 Monochrom doesn't feel hugely different to me than shooting with the M10 Monochrom, at least from an imaging-making perspective. It's still a rangefinder, it still holds similarly, and it still takes some getting used to if you're coming from a modern mirrorless camera or a DSLR.
Earlier I mentioned easily changing ISO and while this is always important, it's actually particularly so with the M11 Monochrom because of how high you can push it: it can go up to 20,000 and still produce usable images.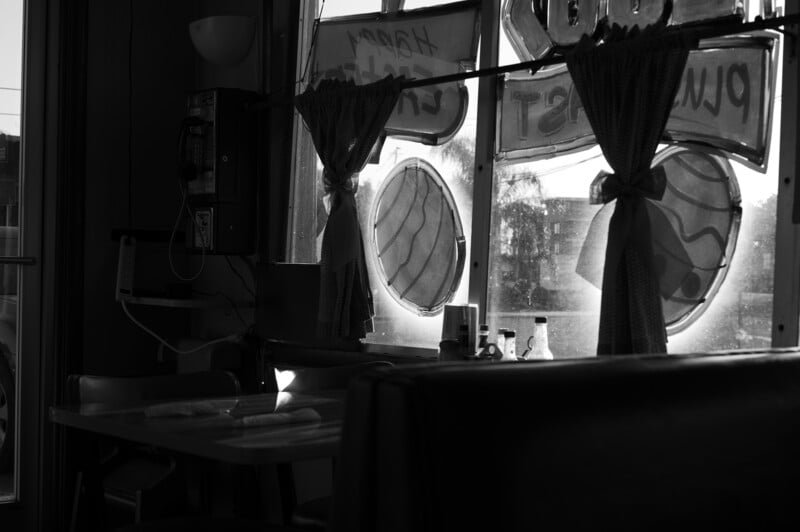 The M11 Monochrom has such a high maximum ISO that doesn't really impact the quality of images no matter how much you push it. The sensor's lack of a color filter promised to bring improved abilities to work with shadows, highlights, and ISO noise and that is very much the case. The Leica M11 Monochrom has a very natural, "analog" look basically no matter what you're shooting. It's very forgiving.
The camera again features built-in memory, but this time it has been increased to 256GB. I'm not one to shoot to internal memory because I'm not the biggest fan of plugging my camera into my computer (personal preference) so I'll shoot to the single SD card slot, but I can certainly see the appeal. I would use the internal memory as a backup to my SD card, though, and it is reassuring that there is storage available if I either fill my memory card or forget it when I leave the house.
Image Quality
We'll definitely get more into image quality in our full review, but the photos I've taken thus far just look so darn good. Black and white is kind of cheating, since basically everything looks better in black and white, but I was just really enjoying playing with light and shapes more than I do when I have a color camera.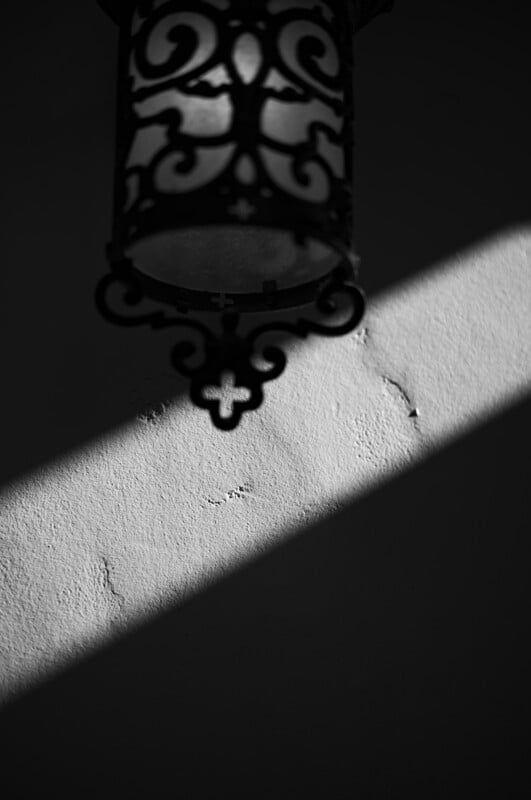 Beyond just black and white though, the M11 Monochrom produces really sharp, crisp images when you nail focus, but you can go for a softer look if you choose to miss just a bit. The camera really can be whatever you want it to be, and I can appreciate that.
A Unique, Enjoyable Experience
The Leica M11 Monochrom, available for preorder now for $9,195, is really the most perfect example of a camera for making art. It's not fast by design, and the black-and-white photos it produces just yearn to be printed and framed. Even if a subject isn't inherently interesting, there is something about the process of shooting and capturing images that can turn the bland into the exciting.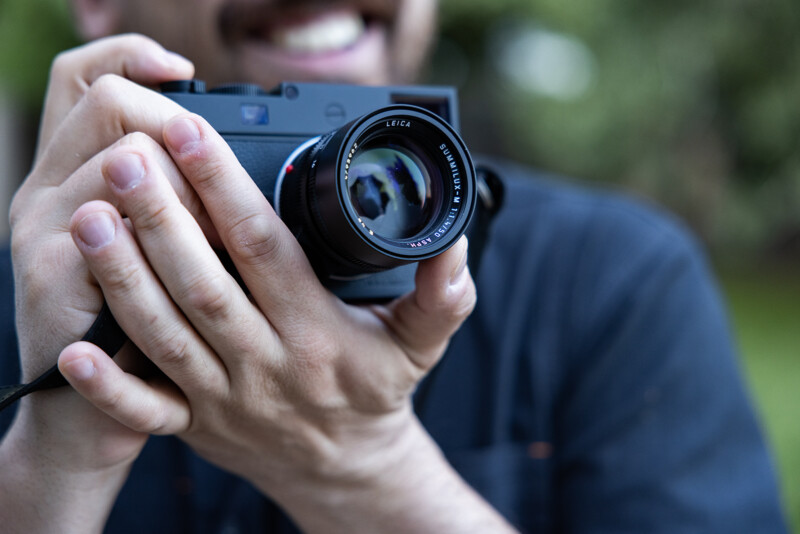 We'll certainly go into more detail in our full review, but I've basically had a big, dumb grin on my face the whole time I've spent with the M11 Monochrom. There is certainly value in that fact alone.