Wedio is a 'Photo Gear Airbnb' for Renting From Other Photographers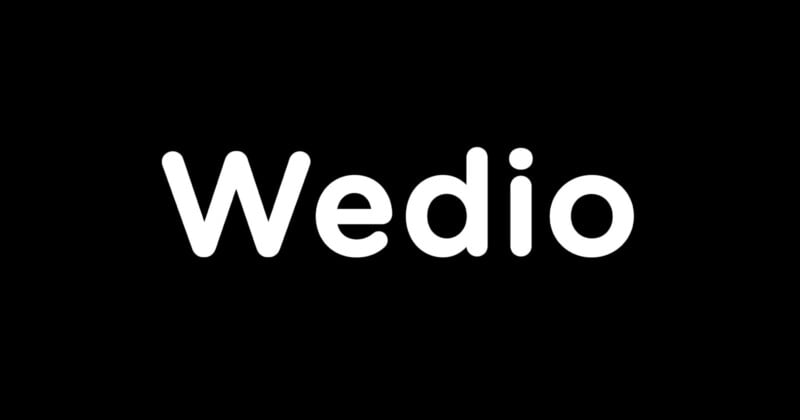 Wedio is a Europe-based platform that lets photographers and filmmakers rent equipment from other creators, effectively creating the "Airbnb of photo equipment."
The company says that it is looking to completely reshape the landscape of the creator economy by making it easier for filmmakers and photographers to obtain high-quality filming equipment. Wedio, which is based in Denmark and has been in operation since 2018, bills itself as the fastest-growing European equipment rental community for filmmakers and photographers and gives visual creators the ability to list and rent out their equipment to other shooters when they are not actively using it. Wedio says that this method of peer-to-peer renting is up to 40% more affordable than traditional methods.
All rentals on Wedio are insured through the company, which it says limits financial liability should an accident occur. Wedio's Global Coverage protects film and photo equipment for up to £25,000 per rental.
"The idea behind Wedio's marketplace follows a similar trend to many other industries that are transitioning to rental rather than ownership. As opposed to investing in professional equipment, Wedio creates a peer-to-peer marketplace where content creators can rent the right equipment at affordable prices," the company said last year.
"Creatives are well-known for their propensity to borrow from one another – whether that's equipment or ideas. When it comes to filming equipment, there is now an established sharing economy for creators to enjoy drone hire, camera rental and other tools for filmmaking and photography."
PetaPixel has learned that Wedio has just secured €1.25 million (about $1,362,436) in its most recent investment round which it says demonstrates the strength of its business model and the confidence that investors have in it.
The company says that with the new funding, it will expand the platform from rentals to a full-on marketplace that supports buying and selling secondhand gear. It also plans to expand to other European markets which it says presents "a huge potential for further growth and impact on the industry."
Wedio says that it has almost 100,000 monthly active users and its revenue has grown 180% year over year, every year, since 2019.
"The whole idea behind Wedio is that it is an open community with mutual benefits, and this extends all the way to ownership," Daniel Sand, Co-founder and CEO of Wedio, explains. "Our market has been conceived as global from day one, and we support this by inviting private investors. With the new capital, we can add buying and selling to the platform, and at the same time expand to more countries. The goal is to reach a turnover of over one million euros in 2023."
The company operates mostly in Western Europe, although there is some growth outside the region and even into the United States. There doesn't seem to be any particular limit on where someone can list or rent equipment from, so the company's growth is very likely only inhibited by its ability to communicate that its platform exists.
Wedio says it has a huge film gear marketplace that includes more than 18,000 listings. Users can browse the equipment available by city on Wedio.com.