Flickr Fights Back Against 'Copyleft' Trolls with Updated Guidelines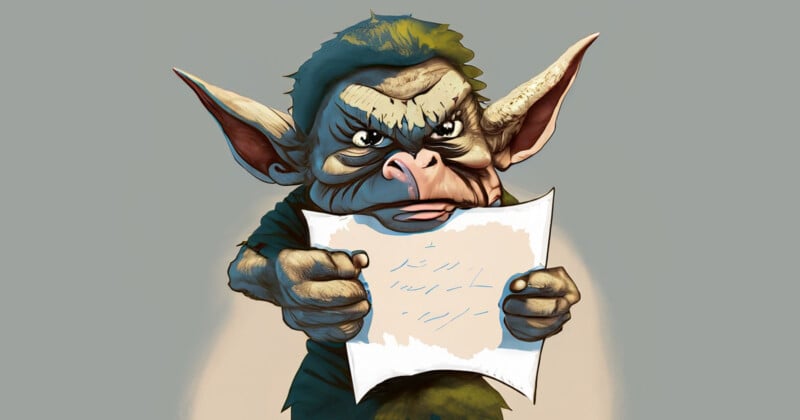 Flickr has updated its community guidelines to combat "copyleft trolling." As described by Cory Doctorow on Pluralistic, this is excellent news for people that use Creative Commons (CC) images from Flickr, even if they make accidental attribution errors.
"When you choose to grant permission to your photos under any open license available on Flickr, we ask that you give the reuser a 30-day grace period to fix any possible mistake or misuse of your CC-licensed work with no penalty. Failure to allow a good faith reuser the opportunity to correct errors is against the intent of the license and is not in line with the values of our community, and can result in your account being removed," writes Flickr.
"If you use CC licenses, please understand that we support and adhere to the strategy for addressing license enforcement described in the Creative Commons' Statement of Enforcement Principles."
Within Creative Commons' Statement of Enforcement Principles, CC explains that while reusers must respect the terms of various CC licenses, enforcement of licenses should aim to ensure that creators are treated fairly and not be used as "a scheme to trap well-meaning reusers who would be willing to correct errors."
Beyond "copyleft trolls" trying to abuse a loophole within CC 2.0 licenses — which is addressed in the most recent CC 4.0 license — Creative Commons is concerned that if users are afraid to use CC-licensed material because the cost of making a mistake is too high, then the Creative Commons' objective of enabling the free exchange of knowledge isn't achieved.
"Copyleft trolls are people who upload their images online with an out-of-date Creative Commons 2.0 license. They wait until someone uses their photos without attributing them correctly. Then, the copyleft troll goes after the person claiming breach of the CC license," writes Reddit user itryanddogood.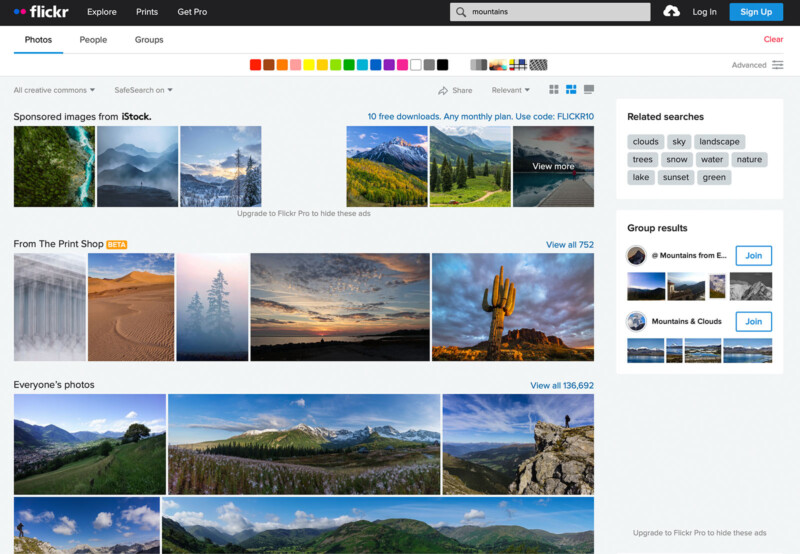 Flickr's updated guidelines allow people to report users who abuse CC 2.0 licenses. If a user is found to be failing to allow people to correct mistakes and not behaving in good faith, they can be removed from the platform.
As Doctorow explains, the primary issue of CC 2.0 licenses is that they include a clause that if a reuser violates the attribution agreement, even if it's clearly by accident and not with malintent, the CC 2.0 license is terminated, thereby leaving the reuser open to legal threat.
Some Flickr users hope that reusers will incorrectly attribute CC 2.0 media, allowing the original creator to then target the reuser, sometimes with the threat of significant statutory damages. This goes against the guiding principle of Creative Commons.
Creative Commons addressed this with its CC 4.0 license, which guarantees users the same 30-day grace period that Flickr now requires.
"The depravity of copyleft trolls is truly boundless. Take Marco Verch, a prolific copyleft troll who hosts nearly 47,000 photos on Flickr. Verch hires low-waged gig work photographers through platforms like Upwork to take photos, then harasses people who make minor attribution errors," Doctorow says. Verch's predatory practices are described extensively by Computer Weekly.
Despite helping launch Creative Commons and being CC's first European director, Doctorow himself has been targeted by copyright trolling. Two years ago, he was hit by Pixsy on behalf of a photographer who demanded a $600 payment, even though the image was freely licensed. Pixsy claimed Doctorow had made an attribution error — a claim he refutes – and instead of paying the extortion fee, Doctorow published the lengthy exchange he had with Pixsy's staff. Intimidation appears to be Pixsy's modus operandi.
By the way, after partnering with Pixsy to fight image theft in 2019, Flickr has since removed Pixsy from its "Pro Perk" service.
"Unlike Kain Jones [Pixsy's CEO], I am a working artist. I make my living from the sale of my creative works, not from tricking people who've made innocent, trivial legal errors into sending me hundreds of thousands of dollars," says Doctorow. "Unlike Marco Verch, I don't pay anonymous randos small sums to create new works, slap my name on them, and then threaten blameless people in the name of defending artists' rights."
Thanks to Flickr's new guidelines, Doctorow has advice for the many fellow users targeted by copyright trolls on Flickr: report them.
---
Image credits: Illustrations created in Adobe Firefly (Beta)