Rolleiflex is Not Releasing a New Digital TLR Camera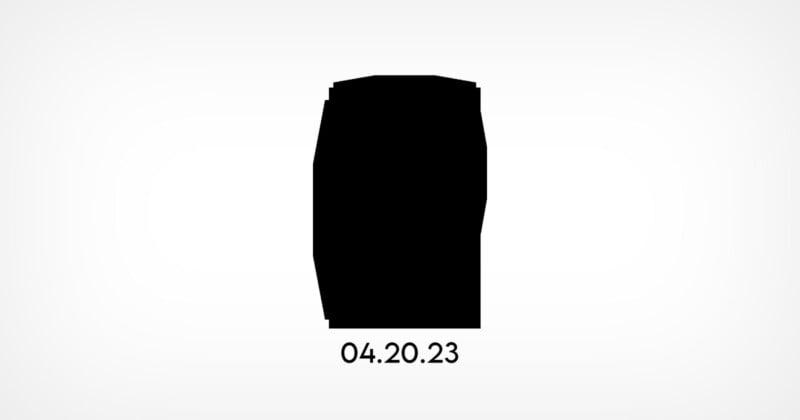 Rolleiflex, a brand that hasn't produced cameras since 2014, says it's back and will release a new "modern" digital twin-lens reflex (TLR) camera that will be announced on April 20.
---
Update 3/24: The account that originally tweeted the teasers has been suspended. It appears the skepticism shown in the original report was warranted.
Update 3/27: The Twitter account has been restored and the username has been changed to "Lolleiflex."
Update 3/28: The Twitter account has again been renamed, but this time it comes with an apology:
"First off, I would like to apologize to everyone who got their hopes up for this new revolutionary camera, that was never my intention. This project originally started as a study on the world of product pirating and the spread of misinformation on the internet for my schools pirating course. The intention was to see how far the product could grow only for it to be revealed that the whole thing was not real to begin with. Obviously, I knew there was going to be some disappointed people, but overall it seemed like a harmless project. I never expected the project to grow into what it did. I thought about starting over with a fake name. In fact I had even started recreating the page with a fake name, but then this project made me realize there is a large community of photographers who would really look forward to something like this actually existing. Thanks to this realization from here on out I will be collecting ideas and information from the community, so that maybe we can make this product a reality. I think if enough of us can come together we could really create something truly beautiful. I hope you will continue to join me on this journey."
The original story is below.
---
The TLR camera design uses two lenses of the same focal length stacked on top of each other. One of the lenses is for taking the actual photo while the other lens is used for the viewfinder system, which is typically viewed from above while the camera is held at waist level. It's an endearing design that was eventually superseded by the single lens reflex (SLR) design which was also eventually replaced by the fully digital viewfinder that is found in all mirrorless cameras.
While not the only maker of TLR cameras, Rollei is perhaps the best-known brand of the camera style and released its first in 1929. While the TLR is probably one of the most beloved camera designs, the company behind Rollei for many years — DHW Fototechnik — went insolvent in 2014. The equipment, brand name, and remaining stock were auctioned off by the middle of 2015.
Rolleiflex and associated branding is now owned by a company by the name of "Rollei GmbH & Co. KG" and the company's website is a confusing mish-mash of rebranded tech products ranging from filters to Tile-like smart tags, to LED light panels. The company does not, at this point, make any cameras.
But if a new Twitter account going by the name "OfficialRollei" is to be believed, that will change on April 20, 2023, when the company will bring back the TLR camera style in a modern form.
The worlds first modern TLR. #Rolleiflex pic.twitter.com/zvR01NUV0Z

— Rolleiflex (@OfficialRollei) March 21, 2023
Calling it the world's first modern TLR, Rolleiflex claims it will have a built-in 70mm f/2.8 lens attached to a magnesium alloy body that is fully weather sealed. The camera will be able to effectively operate between 14 and 113 degrees Fahrenheit and will feature a waist-level optical digital viewfinder with a 3 million dot, 3.2-inch LCD. Rolleiflex also claims that it will feature two SDXC card slots that can together provide up to 2TB of total storage. The entire unit will weigh 850 grams — about 1.87 pounds.
Bringing the past into the future! #Rolleiflex #RE1X pic.twitter.com/aCO2q2W49p

— Rolleiflex (@OfficialRollei) March 23, 2023
It's not clear why the company mentions the total storage capacity since it's not up to Rolleiflex how large SD cards can get, and as long as it supports SDXC or SDHC formats, storage capacity is a memory card company's game.
What is also not clear is how the TLR camera style will translate to the digital world, since two lenses aren't necessary for a fully digital system — other than for the sake of nostalgia.
While the Twitter account features the same logo as the one found on the Rollei website, there is no direct link between the account and the official brand — at least not at the time of publication. The launch date of April 20 (4/20 is an annually memed date) is also suspect, though the question remains what the goal would be if this is all just an elaborate hoax.
For now, anyone interested in a new digital TLR camera will have to hope that what the Rolleiflex account is promising will be real. Expect more information to come leading up to the promised release date.