The Business of Headshot Photography: Marketing, Pricing, and Branding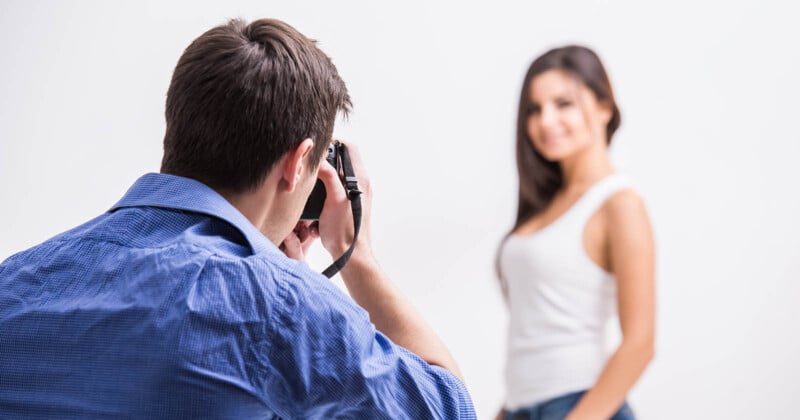 Headshot photography is an exciting and lucrative niche in the photography industry, and if you're looking to make a name for yourself as a headshot photographer, this article is for you.

As a successful headshot photographer in San Francisco, I've learned a lot over the years, and I'm excited to share my insights and tips with you.
Branding and Business Strategies
The first step to building a successful headshot business is developing a strong brand identity. You need to differentiate yourself from the competition and showcase your unique style and approach.
Start by identifying your target market and what sets you apart from other headshot photographers. What's your signature style? What makes your headshots stand out? Do you want to be seen as a luxury headshot photographer or someone reliable that companies can rely on for high-volume gigs? Once you have a clear idea of your brand identity, make sure it's reflected in everything you do, from your website design to your social media presence.
Your brand identity is an integral part of your business plan, and it will influence your pricing strategy.
If you position your brand as a luxury headshot photographer, backed by high-quality headshots and a prestigious reputation, you can charge a higher rate. However, if your focus is on delivering reliable and trustworthy headshots, without necessarily being a luxury brand, you can still offer competitive pricing in your market and expect to attract a high volume of clients.
To figure out how much to charge as a photographer, research the pricing of competitors in your area for a rough idea of what the market will bear, and then adjust upward or downward depending on the skills and services you offer.
Ultimately, your brand and pricing strategy should align with your target market and business goals.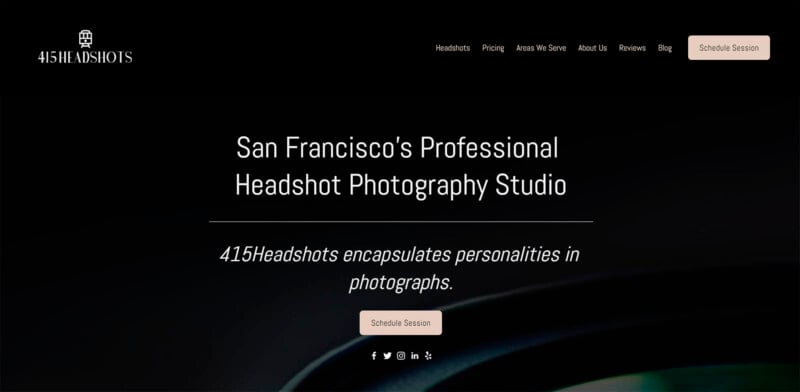 If you want to be a successful headshot photographer, be sure you analyze the business market in your area before getting started. For example, you don't want to open up a luxury acting headshot business in a corporate-dominated city and vice versa. The best way to do a simple business analysis is by searching for headshot photographers near you and seeing what they specialize in.
Sustaining Business Relationships
Building strong relationships with your clients is essential to sustaining a successful headshot business. One way to do this is to make sure you understand their needs and expectations. Take the time to get to know your clients, learn about their businesses, and understand their goals. This will help you create headshots that truly reflect their brand and vision.
It's also essential to communicate clearly and effectively with your clients, from the initial consultation to the final delivery of their headshots.
For example, if you're hired by a law firm, ask them questions before you arrive on the job. Examples of these questions are:
What kind of lawyer headshots are you looking for? Do you see yourself as a more casual law firm or are you looking for a formal look?
Are there example headshots that you want to mimic, in terms of lighting and posing?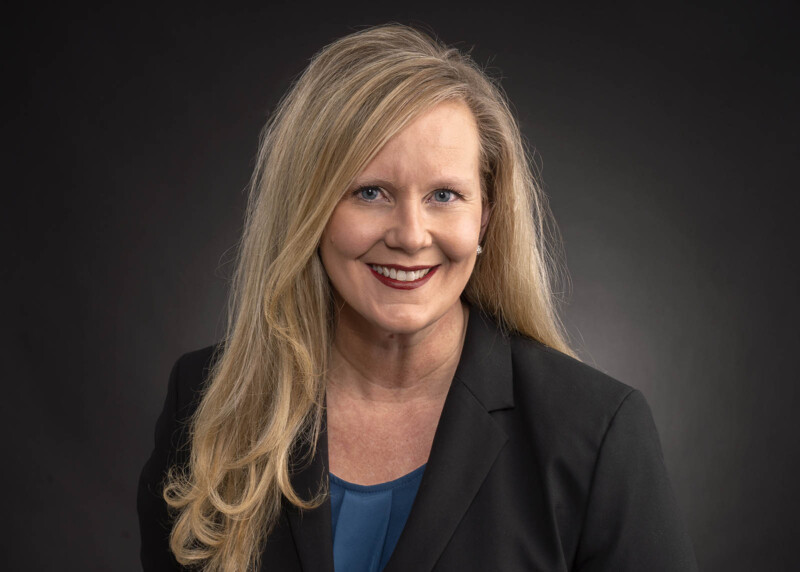 Asking these simple questions can give you a bearing on how to approach the session. You don't want to use dramatic lighting meant for models on a headshot session for lawyers.
Once a business relationship is established, email marketing is your best friend. Create an email list, for individuals that want to sign up, and send consistent newsletters and promotions that you have.
Marketing and SEO
Marketing and SEO are crucial to driving traffic to your website and building a successful headshot business, especially if you don't want to spend a lot of capital on ads. Your website and marketing should be aligned with your branding, as mentioned above.
A lot of marketing tools use the term "rent-to-buy" while starting a small business. This analogy implies that if you want to hit the ground running, put more capital into your ads (Google Ads, Instagram, Facebook, etc.) in the first month or two of your business. In the meantime, work on your SEO in the back end. By six to seven months, you should tip the scale and have clients coming in through SEO, thus having to spend less on ads.
SEO is a generic term that is thrown around by a lot of marketing gurus and blogs. Do your research before you get started! A lot of small businesses have been scammed by "SEO gurus." The best place to start is Google. Google has a wide range of blogs, updated frequently, on their current algorithm updates and pointers on how to do SEO correctly.
Start by optimizing your website for search engines, including keywords related to headshot photography and your location. Make sure your website is user-friendly, with clear navigation and high-quality images. Consider creating a blog where you can showcase your work, share tips and insights, and demonstrate your expertise in headshot photography.
If SEO is too much for you to tackle, consider hiring a marketing firm to do this for you. Ensure to pick a marketing firm that is up to par with the current Google algorithm updates and the tools out there.
Social media is also an excellent way to market your headshot business, so make sure you have a strong presence on platforms like Instagram, TikTok, Facebook, and LinkedIn. Your social media presence should also resemble your brand. If you're targeting a corporate clientele, such as law firms and finance firms, you'll want to have an established presence on LinkedIn vs. TikTok.
Lastly, focus on Google My Business. You are considered a local business and the Google algorithm highly prefers local businesses that have a complete Google My Business profile with a constant stream of reviews. Keep on updating your Google My Business profile with constant updates to showcase that you're an active business in your area.
Ad and Content Creation
Creating compelling ads and content is essential to attracting new clients and building your headshot business. Consider investing in paid advertising on platforms like Google AdWords or Facebook Ads, targeting your ideal clients with relevant keywords and demographics.
These ads may seem easy to set up with these platforms, but don't fall for their "easy to set up" ads. Do your research via YouTube and AdSense blogs before running your ads. If you have the capital, hire someone to handle your PPC for you.
It's a Wrap!
Building a successful headshot business requires a combination of branding strategies, strong client relationships, effective marketing and SEO, and engaging ad and content creation. By implementing these strategies, you can differentiate yourself from the competition, attract new clients, and establish yourself as a leading headshot photographer in your area. Good luck, and happy shooting!
---
About the author: Jasmeet Singh is the owner and main photographer at 415Headshots, a photography business based in San Francisco, California.
---
Image credits: Photos: Depositphotos