Exclusive: Canon Refutes Climate Change Denial Accusations
Canon says that despite recent claims it spreads climate denial, the opposite is actually true. But global advocacy group Action Speaks Louder argues its words are simply misdirection designed to avoid addressing criticism and hide inaction.
In an exclusive interview with PetaPixel, Canon Inc. — the Japan-based corporate entity that manages all of Canon's regional divisions — has responded to allegations that it perpetuates climate denial through its think tank, the Canon Institute for Global Studies (CIGS). These allegations were brought forward by corporate accountability group Action Speaks Louder over the course of the last year, culminating in the Cameras Don't Lie initiative, a photo competition designed to put pressure on the Japanese camera manufacturer.
Canon argues its internal policies are designed to reduce its impact on the environment, but Action Speaks Louder says the company is muddying the water with misleading statistics in an attempt to avoid addressing climate change in a meaningful way.
Canon's Corporate Climate Goals
Speaking to PetaPixel, representatives from Canon Inc. say that the company believes protecting the environment is important and takes action to bolster that belief.
"In keeping with Canon's corporate philosophy of Kyosei, which translates to 'all people regardless of race, religion or culture, harmoniously living and working together into the future,' we believe as a global enterprise, it is Canon's responsibility to protect our environment. We have tried to build harmonious relationships with the Earth and the natural environment," the company says.
Canon Inc. points to a series of corporate decisions it has made to back up this stance, including a system for printer cartridge recycling it started in 1990 and what it says is an active attempt to reduce the lifecycle CO2 emissions of Canon products at every stage, from R&D, design, procurement, and production to logistics, sale, servicing, and post-use collection and recycling
"Since 2008, we have been working to achieve an annual average improvement of 3% in life cycle CO2 emissions per product. We have achieved a cumulative improvement of 42% in the life cycle of products from development to recycling through energy and resource conservation and streamlining of distribution. Maintaining this target, we aim to achieve a 50% improvement in CO2 emissions by 2030 compared to 2008. We also aim to achieve net-zero CO2 emissions throughout the product life cycle by 2050 in cooperation with society," the company continues.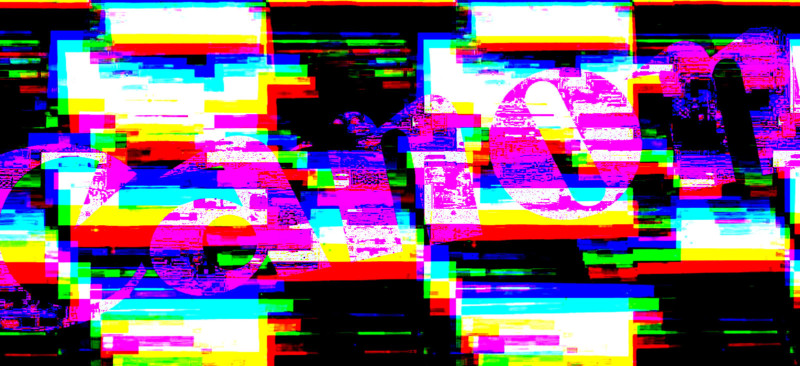 Canon Inc. points to a bevy of sustainability reports to back up its claims.
One of the areas that is specifically pointed out regarding Canon's climate policy was its decision to reduce its internal climate targets by 50%, a move has been heavily criticized.
The company says that its official emission reduction target has been a lifecycle CO2 3% reduction (intensity target) since 2008.
"The 2008 base year absolute target was set for the CDP reporting, and it was converted from our intensity target under specific conditions," Canon says.
"Canon changed the base year for the absolute emissions target for the 2022 CDP reporting because we became aware that the SBTi (Science Based Target Initiative) does not accept a base year earlier than 2015. Canon is now making preparations to establish a science-based target (SBT) in line with SBTi guidelines. We are currently at the 'commitment status' stage, and we hope to apply for it by the 2nd Quarter of this year (2023)."
Canon adds that it changed the base year for the CDP absolute target while taking into account its SBT and the size of the Canon Group, which changed during this period mainly due to the global acquisition of Canon Medical.
"It is not unreasonable that the reduction target was also changed (4.2% for Scope 1+2, 2.5% for Scope 3). However, we believe our new absolute target of 30%, not the 50% claimed, in line with the SBTi guidelines, will meet the expectations of our stakeholders."
Climate Advocates Argue Misdirection
At face value, Canon's statements about its decisions for climate targets sound reasonable, but James Lorenz, the Executive Director of Action Speaks Louder, argues the statements are attempts to confuse the issue and act as a misdirection.
"Canon is putting emissions intensity reductions front and center of its sustainability pitch," Lorenz explains. "Emissions intensity refers to a reduction in the amount of emissions per unit. This is useful, but only if it contributes to a reduction to the total amount of emissions from the whole company."
Lorenz says that it is perfectly feasible to reduce the emissions intensity of some products while the total amount of emissions from a company continues to rise.
"It's confusing, which is why less scrupulous companies sometimes use it amongst a blizzard of numbers to hide inaction. The only thing that really matters is whether a company's emissions as a whole are reducing at the necessary rate."
Instead, Lorenz says its more important to look at overall emissions reduction, otherwise known as the absolute emission reduction.
"From 2008, Canon pledged to reduce its absolute emissions by 50% by 2030. The company is now confirming the baseline year has changed to 2018, with the emissions reduction at 30% by 2030," Lorenz says.
"Canon states this policy reverse is mainly due to mergers and acquisitions, mainly Canon Medical. But this is clearly not the case. According to Canon's own reporting to CDP in 2018, the purchase of Canon Medical would result in only a 2.3% increase in Scope 1 and 2 emissions," he continues, pointing to Transition Asia's analysis.
Transition Asia is a non-profit think tank that was established to accelerate corporate climate action in East Asia. The organization provides investors and regulators with in-depth analysis of the business risks and opportunities associated with climate change.
"As such, unless Canon can show otherwise, the change in policy is clearly a dramatic scaling back of ambition," he says. "In addition to the policy retreat, the new 30% emissions reduction is out of line with science-based requirements."
"Based on Canon's current actions it is likely to only achieve a 27.6% reduction in operational (S1,2) emissions by 2030 compared to 2010. This is far short of the IPCC 1.5°C recommendation (around 45% reduction for the same period)," Transition Asia reports.
"Canon's disingenuous tactics are an attempt at distraction which must seriously call into question any other promises Canon is making about its future climate policies," Lorenz says.
The Canon Institute for Global Studies
When pressed on specific claims of climate denial, Canon Inc. points blame specifically at CIGS and Dr. Taishi Sugiyama who has published multiple articles on CIGS as well as written a book aimed at young teens that aims to trivialize global warming and climate change — words and actions that other scientists have called "indefensible."
Action Speaks Louder says Canon references CIGS to spread misinformation that it can then use to block Japan's energy transition. Canon dismisses these claims, arguing that it isn't responsible for CIGS nor what Dr. Sugiyama believes.
"CIGS operates independently and is unrelated to the business activities of Canon. Researchers affiliated with CIGS conduct their research and publish their opinions independently of Canon. Statements made by researchers are their own," Canon says.
When asked if it had an official response to Action Speaks Louder and its photography competition campaign that is specifically designed to pressure Canon to take stronger action against climate denial, the company says it isn't its place to do so.
"The statements referred to by Action Speaks Louder are those published by Mr. Sugiyama, who is affiliated with CIGS. CIGS operates independently and is unrelated to the business activities of Canon. The research and statements published by Mr. Sugiyama are solely his own," Canon reiterates.
"Therefore, Canon is not in a position to officially respond to inquiries from Action Speaks Louder. Global environmental issues are one of Canon's management core pillars, and Canon remains committed to contributing, through a variety of means, to the realization of a net-zero CO2 emissions society."
Action Speaks Louder says this characterization and the company's attempts to distance itself from CIGS is "absurd" and "incongruous" with reality.
"Canon Inc.'s attempt to distance itself from the institute which it created, which bears its name and which has its own CEO as the Chairman of the Board of Supervisors, is absurd," Lorenz says.
"As Canon Inc. CEO Fujio Mitarai even states, 'the Institute conducts various research activities in line with Canon's corporate philosophy.'"
Lorenz is referencing a quote from the Canon Inc. CEO from a CIGS profile published in 2021 where Canon's CEO goes even further.
"I sincerely hope that CIGS will play an active role in shaping the future of Japan and the rest of the world by precisely plotting out future directions while also bringing together outstanding human resources with the motivation to achieve these ambitions," Mr. Mitarai adds.
Mr. Mitarai's words clearly indicate the company's belief that the research from CIGS not only represents Canon, but also that it wants to use CIGS to influence Japanese policy. This also reinforces the claims about Canon and its relationship with CIGS that Action Speaks Louder has made.
"The Canon Institute's climate denial is Canon Inc.'s climate denial, and it needs to take responsibility," Lorenz says. "It's completely incongruous for Canon Inc. to market itself as a sustainable company, whilst giving free rein to climate denial from the Canon Institute."
Based on its responses, Canon clearly has no intention to deviate from its current path. Likewise, neither does Action Speaks Louder. Both are due to continue to clash, especially when the winner of the Cameras Don't Lie competition is announced later this month, culminating in a billboard displayed in Times Square that will specifically call out Canon for its stance on climate change.
---
Image credits: Assets for graphics licensed via Depositphotos.