Qualcomm Generates AI Images in Seconds Locally on an Android Phone
Qualcomm has showcased the ability to generate images made with artificial intelligence (AI) in just 15 seconds locally on an Android device, the fastest ever on a phone.
On February 23, Qualcomm successfully ported and ran the popular text-to-image generative AI model Stable Diffision locally on a smartphone.
In a demo video, Qualcomm shows how it was able to create a 512 by 512-pixel image of a cat wearing armor using version 1.5 of Stable Diffusion locally on an Android phone in under 15 seconds. For context, generating a picture on an AI image generator on a computer can take several minutes.
The company, which makes the near-ubiquitous Snapdragon brand of smartphone chips, claims that this is the fastest-ever deployment of AI image generator Stable Diffusion on a smartphone.
According to blog post on the company's website, Qualcomm used its AI stack to run Stable Diffusion 1.5 on the phone, which was not connected to the internet — the phone performed all AI operations necessary to generate the image locally.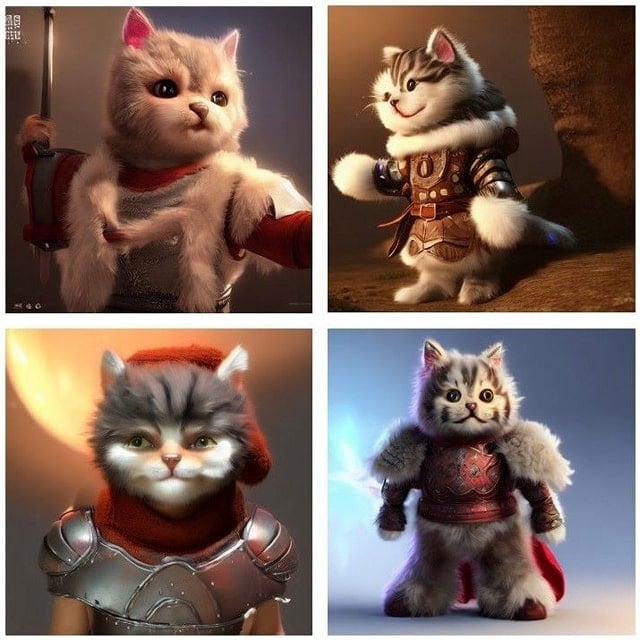 Stable Diffusion created the AI image of the cat in under 15 seconds using the text prompt: "Super cute fluffy cat warrior in armor, photorealistic, 4K, ultra detailed, vray rendering, unreal engine."
Although Qualcomm did not reveal the exact smartphone model, the company says the phone was powered by its flagship Snapdragon 8 Gen 2 chipset which launched last November.
The Stable Diffusion model used on the smartphone was optimized for "quantization, compilation, and hardware acceleration" before testing.
Qualcomm says that running Stable Diffusion locally on a smartphone is a major breakthrough for generative AI. It eliminates the need for a mobile internet connection and protects user privacy as the data remains on a smartphone.
It took Stable diffusion for 1 hour to generate a 512×512 image on an #Android phone whereas it can do it in seconds on PC.
The face in the generated image is like ''WHY? Why did you spend time on doing this?" pic.twitter.com/hpzC88LmXU

— Ivon Huang☸️🐧✝️┇[email protected] (@Ivon852) February 19, 2023
According to The Verge, developer Ivon Huang got Stable Diffusion running on a Sony Xperia 5 II powered by a Qualcomm Snapdragon 865 and 8GB of RAM earlier this month. However, while Qualcomm's demo took mere seconds, it took Huang an hour to generate a single 512 by 512-pixel image.
---
Image credits: All photos by Qualcomm.