Godox's New Multicolor Tube Lights Offer 'Pixel Level' Control
Godox has announced the KNOWLED lineup of RGBWW Pixel Tube LED lights that will be available in three sizes.
These new KNOWLED series lights are the latest RGBWW lights offered by the company which it says gives "pixel level" of light control, meaning users can have multiple different colors projecting on the LED tube at the same time making it extremely versatile and useful for difficult "creative" scenes and gives users an exceptionally wide array of options.
According to the company, the TP KNOWLED series of tube lights will offer a "superior pixel density" that allows them to separate pixels and spread different colors of light along the tube much more accurately than its competitors. This feature will be much more useful and noticeable on the larger eight and four-foot versions, but still a useful tool even at the two-foot length when capturing video in tight spaces. Godox has also said the new "stylish tool" can create an abundance of rich colors and various visual moods freeing up creatives to capture anything they can imagine.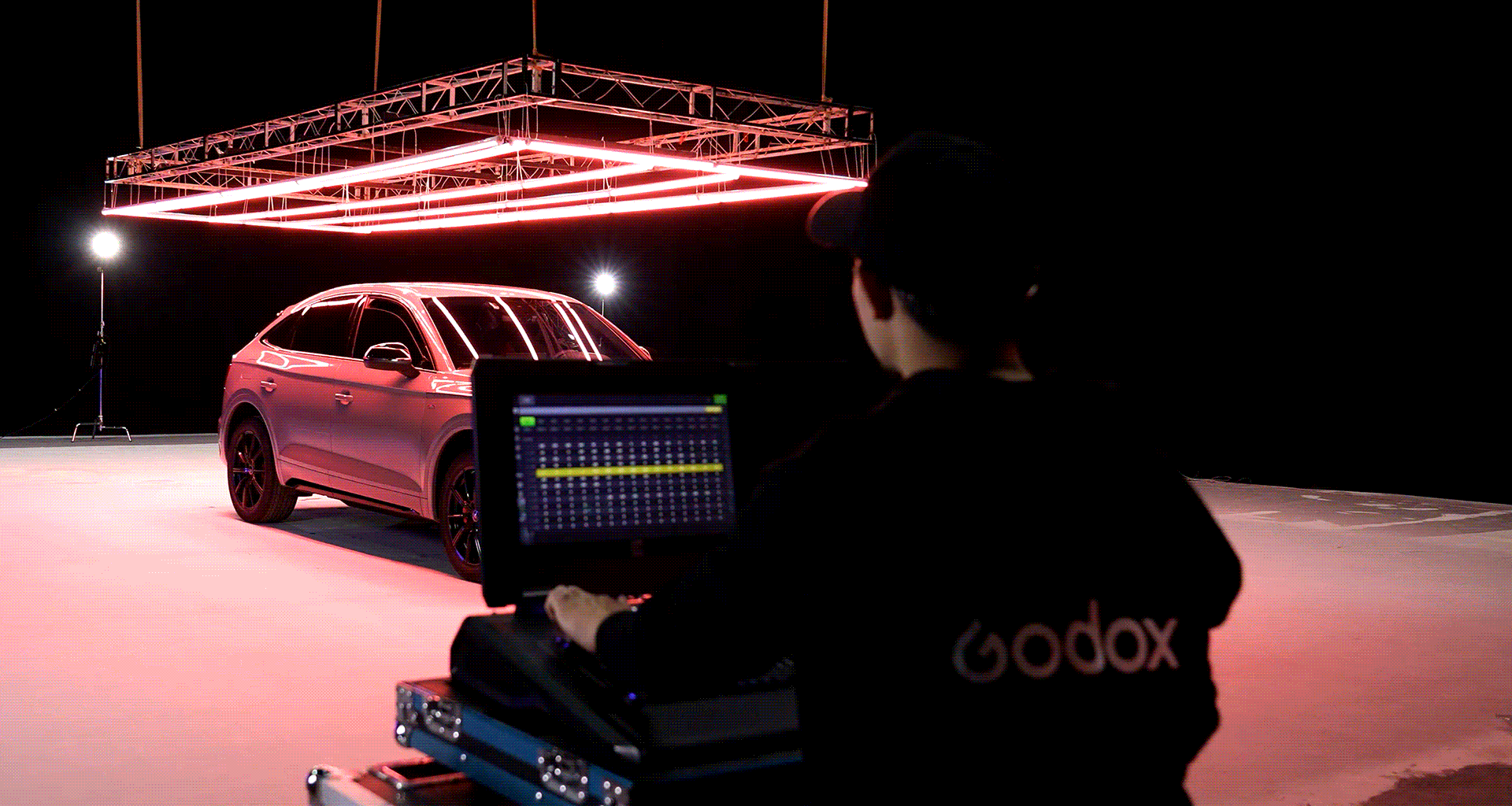 While these lights are mostly seen used in video productions, they can be useful (and seen rather frequently) for light painting and long exposures in still photography or cosplay/cinematic scene lighting, especially since users have the ability to program animated sequences into them. The $399 Small (two-foot) TP2R and $569 medium (four-foot) TP4R
lights are already available to preorder through the Godox website, while the large (eight-foot) TP8R is simply listed as "coming soon" with no current expected release date available at the time of publication.
Also included in this launch is the announcement of a new Godox TimoLink wireless DMX Transmitter and Receiver system that effectively converts any wired DMX console to a wireless one, allowing signals to be sent and received to and from CRMX compatible devices giving users control over DMX devices up to a distance of 300 meters.
Users can pair the transmitter/reciever with the KNOWLED lights to control and change these lights wirelessly while capturing content on set. The Wireless DMX receiver (TimoLink RX) and Wireless DMX transmitter (TimoLink TX) are available for $189 and $199 respectively.
---
Image credits: Godox