Artist Expands Iconic Album Cover Photos Using AI
A visual designer has used artificial intelligence (AI) to expand the photos from iconic album covers.
Dev Patel, who is based in Southern California, U.S., has become a TikTok sensation with his stunning expanded versions of beloved music album covers.
Using AI, Patel has re-imagined album covers from artists such as Taylor Swift, Harry Styles, The Weeknd, and Dua Lipa — taking the images beyond their original border and transforming the photos into large-scale masterpieces.
"One of my favorite parts about any album I listen to is the album cover. It tells its own illustrative story for the album before you listen, and when done right, creates a one-of-a-kind world for the music to exist in," Patel tells PetaPixel.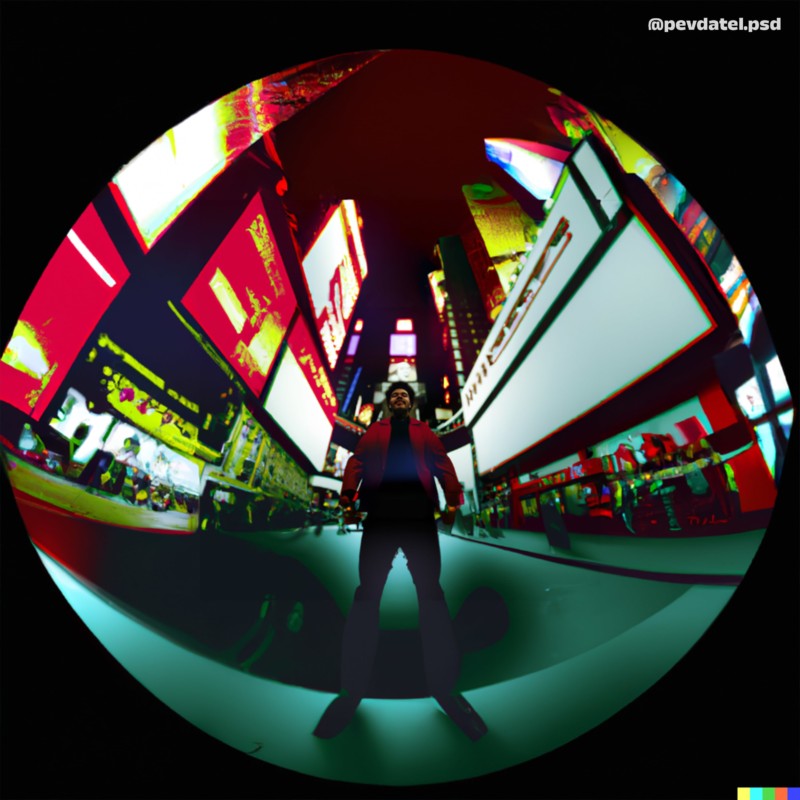 "During the AI wave in 2022, I became interested in tools like DALL-E 2 and Midjourney, because I loved how they created a completely new world of their own using only text prompts," he adds.
"To me, AI expansions are a fun way to add to the stories told by an album cover."
Patel uses the outpainting feature on AI text-to-image generator DALL-E 2 to create the album covers. Outpainting on DALL-E 2 allows the user to extend an original image creating larger pictures in any aspect ratio.
"DALL-E 2 has a great Outpainting feature which lets you expand existing images with text prompts," Patel explains.
"The expansions work in small squares, so it takes around 4 four prompts (one for each side) to create the first expanded image. From there, I keep working my way around the image until I get to a point where I feel like I've finished.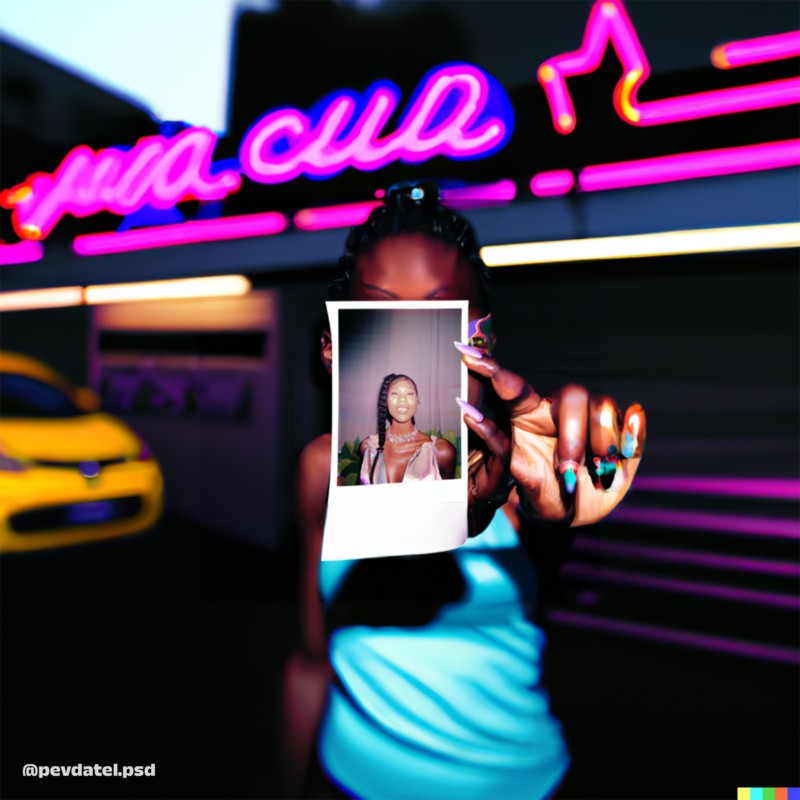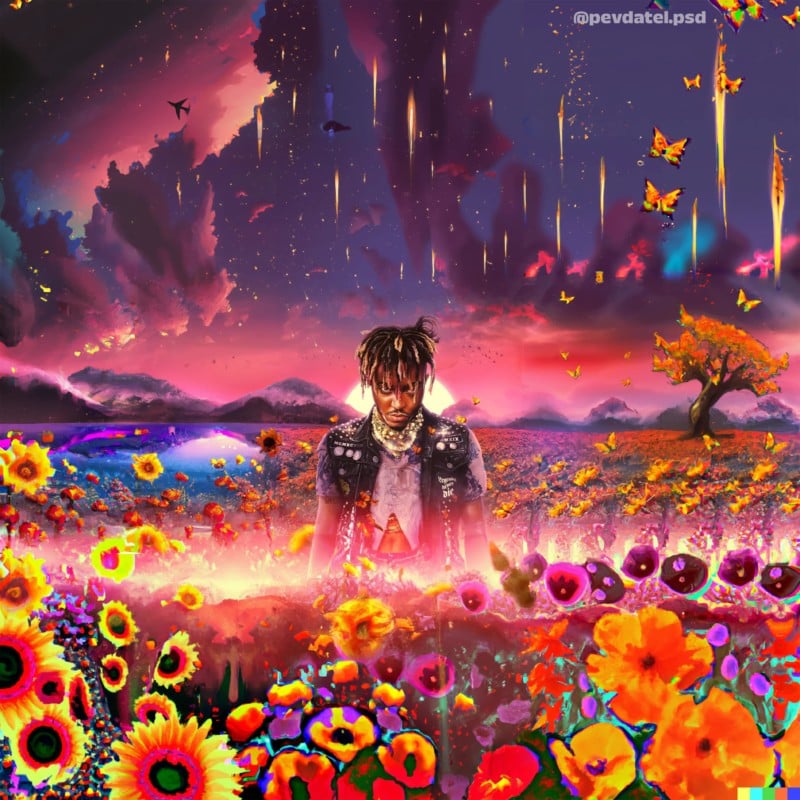 "Sometimes that process only takes 2-3 hours, and other times it takes days. It really depends on the prompts I'm feeding into the AI, and the results I get back. Understanding how to write for the AI is probably the most difficult part of the design process."
More of Patel's work can be seen on Instagram, TikTok, and his website.
---
Image credits: All images by Pev Datel Designs.