Meta Will Start Charging $12 a Month For Verification on Instagram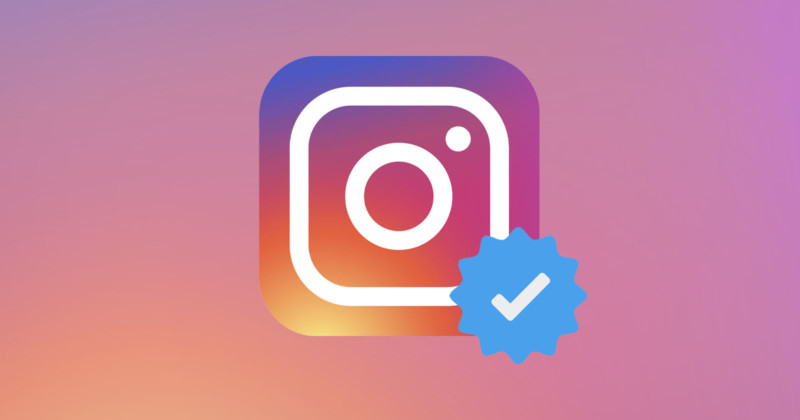 Mark Zuckerberg's Meta is taking a page out of Elon Musk's Twitter playbook and will roll out paid verification to both Instagram and Facebook starting this week.
Announced first via Zuckerberg's Instagram Broadcast Channel this morning, the new program — called Meta Verified — will allow users to verify their account with a government-issued ID and get a blue badge in exchange for $12 a month if purchased on the web, or $15 if bought trough iOS.
Zuckerberg positions it as "extra impersonation protection" against accounts claiming to be other accounts and will also allow those who pay for the subscription to get direct access to customer support.
"This new feature is about increasing authenticity and security across our services," Zuckerberg says. "We'll be rolling out in Australia and New Zealand this week and more countries soon."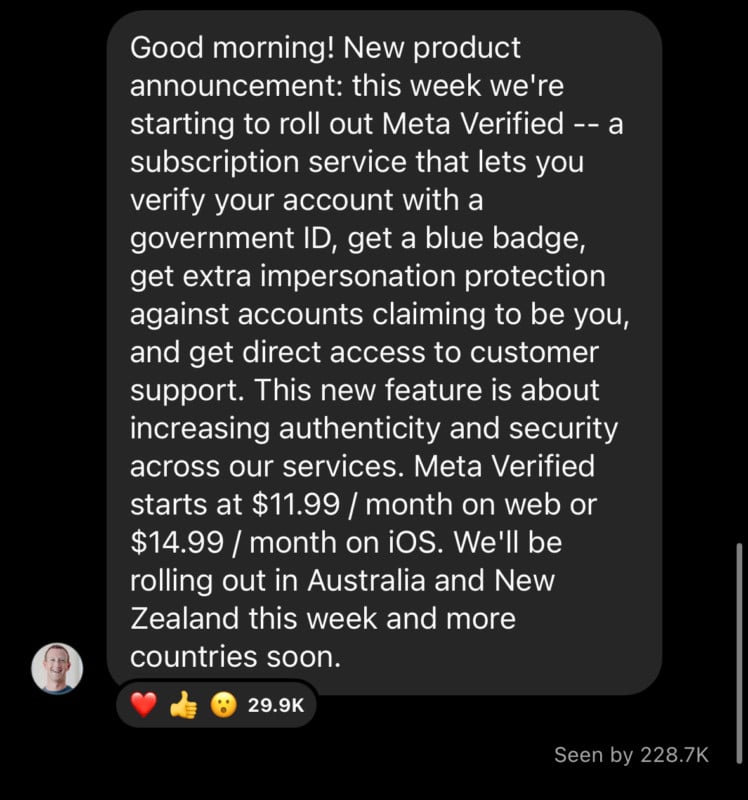 The program is later explained on the Meta blog as a test, and the company says another goal is to help up-and-coming creators grow their presence and build a community faster. One other important note that the blog makes clear is that there will be no changes to accounts on Instagram and Facebook that are already verified.
"Long term, we want to build a subscription offering that's valuable to everyone, including creators, businesses and our community at large," Meta adds. "As part of this vision, we are evolving the meaning of the verified badge so we can expand access to verification and more people can trust the accounts they interact with are authentic."
Those who pay for verification will also receive increased visibility and reach in areas like search, comments, and recommendations. Subscriptions will include "proactive monitoring" for account impersonation. The company also promises more "exclusive features" but did not elaborate.
"We're also committed to continuous monitoring and review of reported violations, as well as taking swift action against those who try to evade our systems," Meta adds.
In order to be eligible for a paid verification badge, accounts must meet minimum activity requirements (a prior posting history and the user must be at least 18 years of age). Accounts must also submit an ID that matches the profile name and phot of the account they are applying for.
This program shouldn't come as a surprise to those who are paying attention, as the paid verification feature was leaked earlier this month.
---
Image credits: Header photo licensed via Depositphotos.