Photographer Uses AI to Create Incredibly Realistic Dog Portraits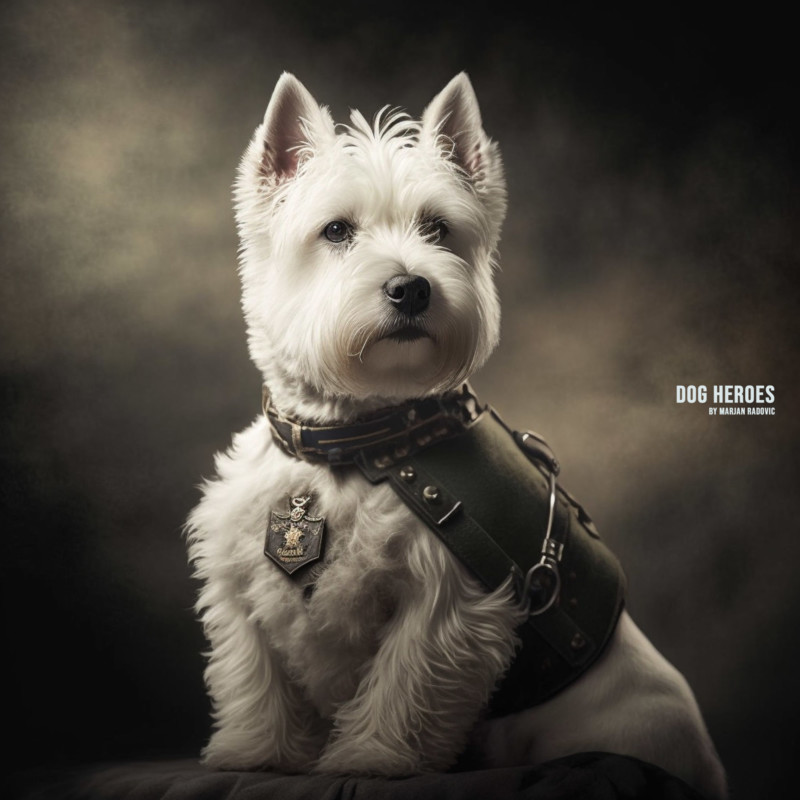 A photographer has created a series of photorealistic artificial intelligence (AI) portraits of dogs in military uniform.
Marjan Radovic created Dog Heroes: A Tribute to the Real Heroes featuring computer-generated dogs that look as if they're from the 1800s.
"In the 19th century, dogs were more than just household pets, they were symbols of loyalty, intelligence, and strength," Radovic tells PetaPixel.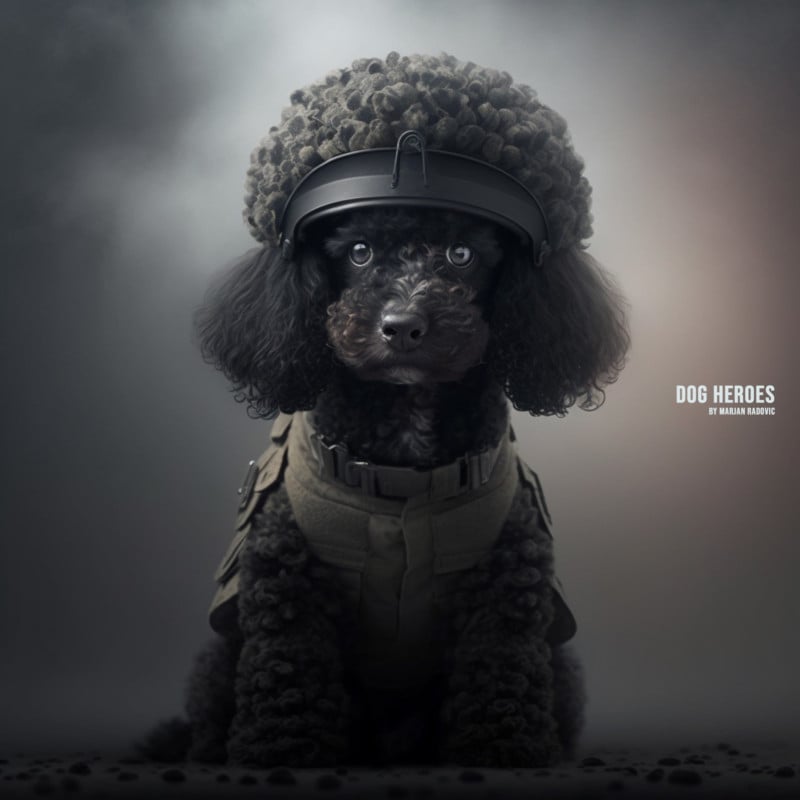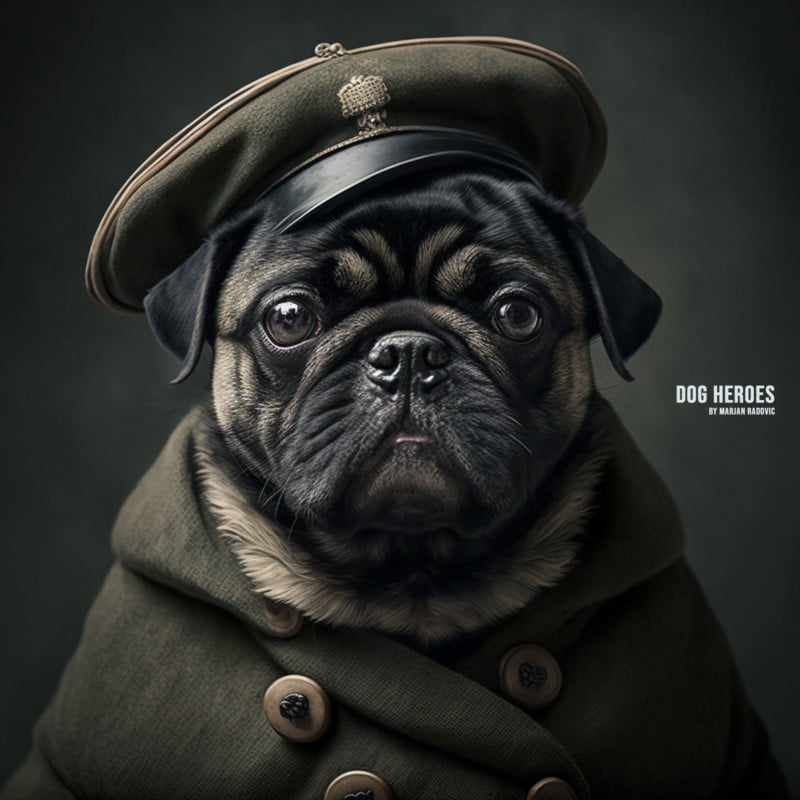 The project took Radovic a week to complete and he utilized Midjourney to synthesize the images which were then perfected in Photoshop.
"Each of these photographic portraits is rare and unique, with each dog depicted as a true hero in their own time," he says.
"This exhibition is a unique opportunity to get up close and personal with a world where dogs were valued members of society and admire their loyalty, intelligence, and strength."
The heartwarming series features Dalmatians in steampunk hats, Rottweilers in heavy-duty necklaces, and cockapoos in berets.
"This exhibition is dedicated to all those who have fallen in love with these magnificent creatures," adds Radovic.
Photography and AI
Radovic is a professional photographer with over 20 years of experience.
"I never imagined that I would one day create photographs using artificial intelligence," he explains.
"The concept of using AI to create art and photography is still a relatively new and uncharted territory, and it brings up many questions and debates about the role of technology in the creative process."
Indeed the reason why AI image generators can create such lifelike pictures is because the companies behind them scraped millions of copyrighted photos, including of dogs, from the internet to train the image synthesizer models.
"As a photographer, I have always taken great pride in capturing moments, emotions, and expressions in my photographs," says Radovic.
"The process of taking a picture involves not just technical knowledge, but also creativity and intuition. I have always considered myself the author of my work, as I have put in countless hours of hard work, passion, and dedication into my craft."
However, the authorship of AI images is hazy. While Radovic has spent time and effort sculpting these fantastic pictures, the source material does not belong to him.
"With the advent of AI in the field of photography, the lines between human and machine-created work have become blurred," he explains.
"In some cases, AI is used to enhance photographs and bring out the best in them. In other cases, AI is used to create entirely new images and compositions."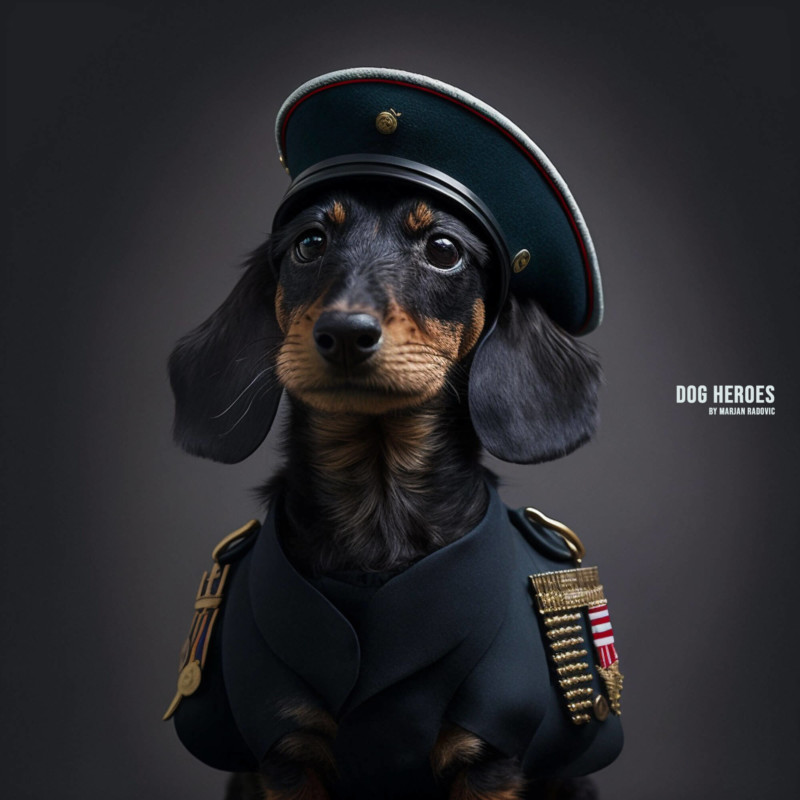 Last week, PetaPixel reported on an AI image fooling judges and winning a photography competition, underlining the potential dangers synthetic images pose to photography.
"I have mixed feelings about the use of AI in photography," adds Radovic.
"On one hand, I am impressed by the stunning images that can be created using AI. On the other hand, I am still wary of the implications of machine-created work and the impact it may have on the authenticity of photography."
Despite this, Radovic is open to exploring AI in his photography work.
"I want to see where it takes me," he says.
More of Radovic's work can be found on his website, Instagram, and Facebook.
---
Image credits: All images by Marjan Radovic.