Portraits of People Looking Like Their Dogs
People often say that dogs and their owners look more and more alike as the years go by. For her ongoing project "The Dog People," German photographer Ines Opifanti is shooting portraits of dog owners trying to mimic the expressions on their dogs' faces.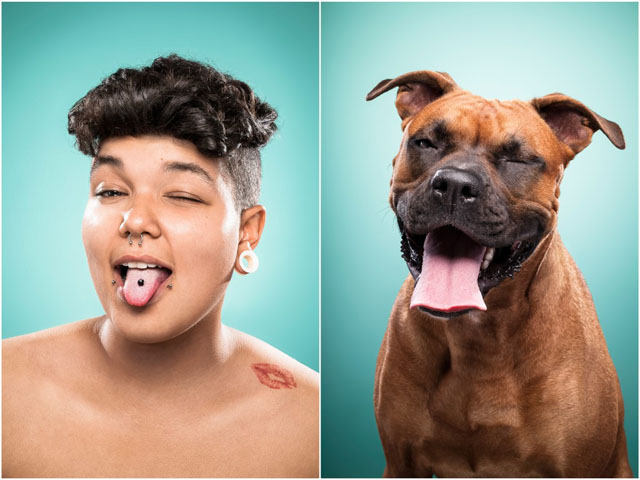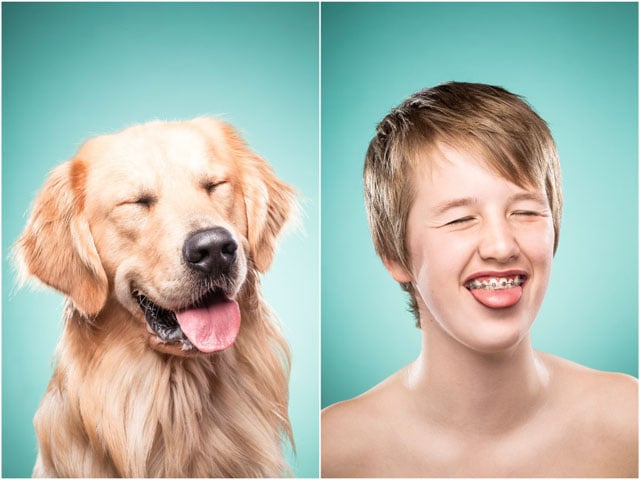 Finally, here's a self-portrait of Opifanti herself with her dog Fleur:
Opifanti says that while she doesn't believe that dogs and their owners look the same over time, she does think that owners can become very good at mimicking and interpreting their dogs' subtle expressions.
A freelance editorial and commercial portrait photographer based in Hamburg, Germany, Opifanti has a huge heart for furry creatures. You can follow along with "The Dog People" here. You can also find more of Opifanti's beautiful portraits, both of humans and of animals, over on her website.
---
Image credits: Photographs by Ines Opifanti and used with permission